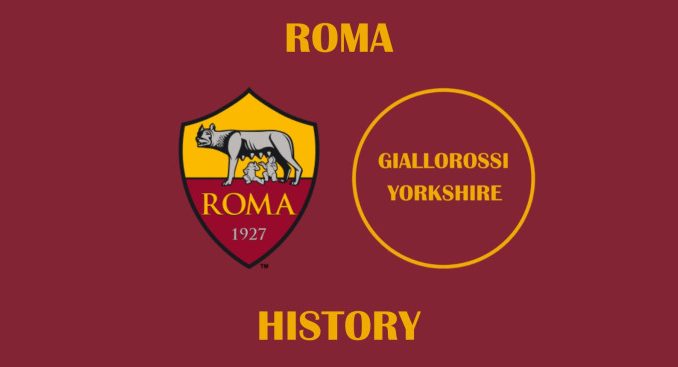 The rumours refuse to fade away – Stephan El Shaarawy could be all set for a return to Roma.
The Italian winger left the club, seemingly against his will, last summer, jetting off to China for a bumper payday with Shanghai Shenhua.
El Shaarawy was Roma's best player last season, so losing him was a big blow – although the likes of Henrikh Mkhitaryan and Justin Kluivert have done their best to fill the space he vacated on the left wing.
Now, reports are indicating that El Shaarawy is desperate to come back to Roma, and would be willing to lower his salary (thankfully) to do so.
While nothing is close to confirmation yet, El Shaarawy would become one of a select few players to have multiple spells with the club if he was to rejoin. Here are six notable players before him who left Roma, only to return.
Attilio Ferraris
📅 | #OnThisDay in 1904... the club's first-ever captain, Attilio Ferraris IV, was born. 💛❤️ #ASRoma pic.twitter.com/oPiQ2AdbAu

— AS Roma English (@ASRomaEN) March 26, 2019

  
The very first captain in Roma's history also became one of the first players to have two spells with the club. A tough defensive midfielder, Ferraris scored just four times in more than 230 appearances for the club, but led by example as the team's midfield sergeant.
A noble figure, Ferraris famously gave up the captaincy when Fulvio Bernardini arrived in 1928, in a similar gesture to the one Alessandro Florenzi offered to Edin Dzeko at the start of this season.
As they shared leadership duties from the same area of the pitch, Ferraris and Bernardini formed an effective partnership before the former left for Lazio in 1934. In doing so, he became the first player to transfer directly between the two rivals – although later down the line, Ferraris knew where his heart really wanted him to be.
Hence, in 1938, having spent two seasons with Bari after leaving Lazio, he returned to the capital to don the Giallorossi jersey again. Aged 34 at the time of his transfer, he played just 14 times in his final season – in what was also Bernardini's last campaign playing for the club.
While he had not been a regular in his second spell, Ferraris had been at the forefront of Roma's emergence after their 1927 formation, and will forever take his place in club history.
Ermes Borsetti
One of the newer players Ferraris returned to find in his second spell was Ermes Borsetti, a winger who was just entering his mid-twenties. Already experienced with Pro Vercelli and Fiorentina, coming to Roma was the next step for the promising Italian.
In 1939, after two seasons and around 50 appearances, Borsetti was allowed to leave for Torino. It was in Turin where Borsetti began to show Roma what they were missing – as he scored 10 goals in 24 games in all competitions on the way to a sixth-placed finish in Serie A.
At the end of his sole season at Torino, Roma moved swiftly to secure his return. And it was a move that paid off. In his first season back in Rome, he helped the side reach the final of the Coppa Italia, where they were edged over two legs by Venezia.
Glory would come the season after, though, when Roma won their first ever Serie A trophy in 1942. Borsetti clinched the last goal on the final day of the season, a 2-0 win over Modena which wrapped up the league title. Borsetti left the club a year later, as one of their first ever champions.
READ MORE: Borsetti is featured in this list of Roma players who shared a birthday with a teammate.
Giancarlo De Sisti
New #ASRoma Hall of Fame member #DeSisti: "Roma is Roma and that's all there is to it."

👉 https://t.co/5rQq7LEd9t pic.twitter.com/ipfcqwhu7U

— AS Roma English (@ASRomaEN) July 21, 2016

  
Equally well regarded at both Roma and Fiorentina, midfielder De Sisti was always consistent across the two decades of his career. Graduating his hometown club's academy in 1960, De Sisti worked his way up to being a first team regular by the end of his fifth season with Roma.
Already having a European trophy to his name by the end of his first campaign, after Roma won the Inter-Cities Fairs Cup, De Sisti added two Coppe Italia to his collection in a glittering start to his career.
In 1965, he moved to Fiorentina, with whom he would win a Serie A title in 1969. After nine seasons in Florence, De Sisti had amassed 348 appearances, scoring 41 goals.
At that juncture in his career, De Sisti came home, back to his first club. Joining for Nils Liedholm's first full season in charge, De Sisti was even more of a regular than he had been in his first spell.
The reliable and creative midfielder made 167 appearances over the final five years of his career back at Roma, bringing his total tally for the club up to 279. He may have made more for Fiorentina, but De Sisti had earned the undying respect of his hometown club too.
QUIZ: How well do you know the Roma career of Giancarlo De Sisti?
Luciano Spinosi
Another player born in Rome, Spinosi was snapped up by his hometown club at the age of 17. For three years, the defender learnt his trade with the club, spending two of those under the guidance of Helenio Herrera.
In 1970, he became one of three players that summer to head north to Juventus, alongside Fabio Capello and Fausto Landini. Capello made more appearances than him, but he was the longest lasting of the trio in Turin, spending eight seasons there.
Thus, when Roma re-purchased him at the end of that spell, he returned equipped with a vast deal of experience at the top level, having won five Serie A titles and one UEFA Cup. He spent four years back in the capital, adding two Coppa Italia medals to the one he had gained under Herrera back in his first spell with the club.
Sadly, he left one year too early to replicate the success of winning a league title with Roma, departing in 1982. However, following his retirement three years later – by which time Roma were two-time champions of Italy and European Cup finalists – he returned to the club in a coaching capacity.
Mainly working with the Primavera, he spent four games in charge of the senior team in 1989.
Abel Balbo
Roma's leading goalscorer of the 1990s, trophies sadly evaded Balbo in his first spell with the club. Having been prolific at Udinese for his first European venture, the Argentine striker continued his scoring exploits after moving to Roma in 1993.
The 87 goals he scored in 167 appearances before leaving for Parma made Roma the club at which he enjoyed most success – even if a medal was missing.
However, after a year each at Parma – where he won the UEFA Cup and Coppa Italia – and Fiorentina, Balbo finally got the glory he deserved when he was brought back for Roma's 2000-01 title-winning campaign.
Sparsely used by Fabio Capello in either of the two seasons he spent back in the capital, Balbo failed to score upon his return, having fallen behind Gabriel Batistuta, Vincenzo Montella and Marco Delvecchio in the pecking order.
The joy of winning Serie A in June 2001 made up for his lack of action, though, as Balbo finally got his first European league title at the age of 35.
Lorenzo Pellegrini
Embed from Getty Images
Should El Shaarawy return to Roma, he will find himself lining up once more alongside another player who has had two spells with the club – Lorenzo Pellegrini.
Visible from a young age as one of the most promising prospects to emerge from Roma's academy in years, Pellegrini graduated the Primavera side, for whom he was captain, to make his senior debut in March 2015.
With further first team opportunities limited, Roma decided to send Pellegrini to Sassuolo at the end of that season – but crucially, they included a buyback option.
Two years later, after establishing himself as a key player for his club and the Italy Under-21 side, that clause was activated, to bring Pellegrini back to his boyhood club.
Since then, the attacking midfielder has grown into one of the team's most important players, orchestrating much of Roma's play this season in particular, in which he has already reached double figures for assists.
Letting Pellegrini go would have proven a big regret for Roma given the way he has developed since, so they should be grateful they were able to negotiate his return to the club – ready to watch him blossom into a key first team figure.
If his former teammate does come back, the club will be hoping to see similar productivity from El Shaarawy in the same attacking line, in a move that may add an extra edge to the team.