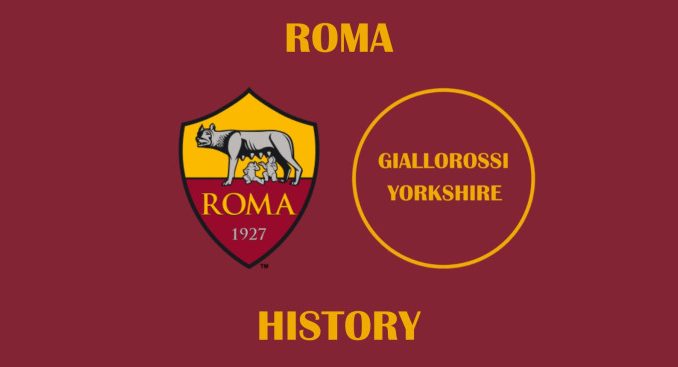 Roma teammates Edin Dzeko and Federico Fazio are both celebrating their birthdays today, but they are not the only combination of players born on the same day to play for the club at the same time.
Dzeko and Fazio have been clubmates since the latter joined the club in 2016, most memorably combining for the Bosnian's volley against Chelsea in the 2017-18 Champions League.
Fazio ➡️ Dzeko 🚀 

Throwback to the two birthday boys combining to phenomenal effect against Chelsea in 2017...#ASRoma #Dzeko #Fazio #UCLpic.twitter.com/mhtTjMQh9O

— Giallorossi Yorkshire (@RomaYorkshire) March 17, 2020

  
The duo have seen the twilight years of their careers follow slightly different paths, though. Fazio may now be a fringe player for Roma, but Dzeko is still their most important player as captain and star striker.
Throughout the years, several other pairs of players born on the same day have represented the club together – some briefly, others across prolonged successful periods.
Here, Giallorossi Yorkshire looks at 10 examples of players who shared both a birthday and a Roma shirt.
Giacomo Losi and Sergio Santarini (1968-1969)
The two longest-serving Italian defenders in Roma's history, Losi and Santarini were both captains of the club. They came from different generations, with the former born on 10th September 1935 and the latter in 1947, but their paths crossed for one season, in what was a symbolic passing of the baton.
That year, Santarini – who had just joined from Inter Milan – was Roma's most-used player with 40 appearances, while captain Losi was restricted to just 11 games in his final year with his only Serie A club.
Bruno Conti and Sebino Nela (1981-1991)
Two of the greatest players in #ASRoma history celebrate their birthdays today - Bruno Conti and Sebino Nela. Expect quizzes about both on site later.

Tanti auguri to both! 🎉

— Giallorossi Yorkshire (@RomaYorkshire) March 13, 2020

  
They came, they saw, they conquered. Nela and Conti were irremovable cogs of Roma's most successful era in the early 1980s, often working in tandem together down the left flank.
The birthday of 13th March was not the only thing they shared – their telepathic understanding on the pitch helped them win one Serie A title and three Coppa Italia trophies together.
QUIZ: How well can you remember the Roma career of Bruno Conti?
QUIZ: How much do you know about Roma legend Sebino Nela?
Adem Ljajic and Gervinho (2013-2015)
Embed from Getty Images
Adem Ljajic and Gervinho did not just share a birthday – they were born on the exact same day, 29th September 1991, and played in the same position. The two wingers competed for a place with one another under Rudi Garcia between 2013 and 2015, with both having an eye for goal but never being the most consistent.
Of the pair, it was Gervinho who scored more goals and made more appearances for the club, with 26 in 88. They both departed in the same season, with Ljajic leaving on loan to Inter Milan at the start of the campaign that Gervinho left halfway through.
Francesco Cappelli and Sergio Ferrari (1967-1969)
Like Ljajic and Gervinho, Cappelli and Ferrari were not just born on the same day and month, but also year – 17th September 1943.
They would also share the exact date of the only trophy of each of their careers, with the 29th June 1969 confirming them as Coppa Italia winners together with Roma.
Ferrari left at the end of the season, but Cappelli stayed until 1972.
Alessio Romagnoli and Dani Osvaldo (2012-2013)
Undeniably the least fondly remembered partnership on this list, Romagnoli and Osvaldo were both born on 12th January – although their births were separated by nine years.
The former went on to rile fans of the club whose academy he graduated by declaring his love for rivals Lazio before leaving, while striker Osvaldo notoriously celebrated against Roma after scoring for another of the club's enemies, Juventus.
Mirko Vucinic and Julio Baptista (2008-2011)
Embed from Getty Images
Vucinic had spent two seasons with Roma when Baptista came in to add competition in attack. The move seemed to have worked early on, with the 1st October-born duo scoring 28 goals between them in their first season together – in addition to the 15 that Francesco Totti added.
However, while Vucinic remained a reliable source of goals, Baptista began to decline in the two years that followed. The latter left for Malaga six months before Vucinic headed off to Juventus, prompting Roma to rebuild their attack for the 2011-12 season – with Osvaldo one of the players brought in to fill the gap.
Vincent Candela and Fabio Petruzzi (1997-2000)
Petruzzi played more than 130 times for Roma without winning a trophy, but fellow defender Candela would get to lift silverware the season after his teammate left.
The French full-back was a key element of Roma's last title winning squad in 2001, with only Damiano Tommasi making more appearances in the league that season.
Both players, born on 24th October, played for the club for around eight years, with academy graduate Petruzzi on the books a little longer, but having spent some of that time out on loan. Candela arrived in January 1997, seven years after Petruzzi had made his senior debut.
Domenico Maggiora and Loris Boni (1976-1979)
Maggiora was another relatively long-serving player who just fell short of winning the Scudetto with Roma, leaving the season before Nils Liedholm's side conquered the 1983 championship.
Boni too left the season before a trophy, missing out on the 1980 Coppa Italia triumph that Maggiora, also born on 14th January, was involved in.
Liedholm had been in charge when Maggiora arrived at the club in 1976, also overseeing the signing of Boni the year before.
Neither player was particularly threatening in front of goal, mustering up one league goal in more than 200 games between them.
Ermes Borsetti and Andrea Gadaldi (1937-1939)
Gadaldi spent seven years with Roma, starting in 1933, making nearly 200 appearances in Serie A. Around halfway through that tenure, Borsetti came in to give the squad two players born on August 25th.
As seems to be a trend in this section, both players left the club shortly year before their first ever league title, although Borsetti came back to play a decisive role in the victorious 1941-42 campaign.
It was the midfielder who scored the second goal in a 2-0 win over Modena on the final day, pulling Roma over the line to be crowned champions of Italy for the first time.
Roberto Pruzzo and Paolo Conti (1978-1980)
Two players who gave their all for Roma at opposite ends of the field, striker Pruzzo arrived at the club towards the end of goalkeeper Conti's time in the capital.
Their paths crossed long enough for them to be teammates, though, with Conti still number one ahead of Franco Tancredi during Pruzzo's first season with the Giallorossi.
The keeper had arrived five years before the striker, with Pruzzo going on to win the league title that had evaded his former teammate.
They may both have been born on 1st April, but with the contributions they made, they were nobody's fools.