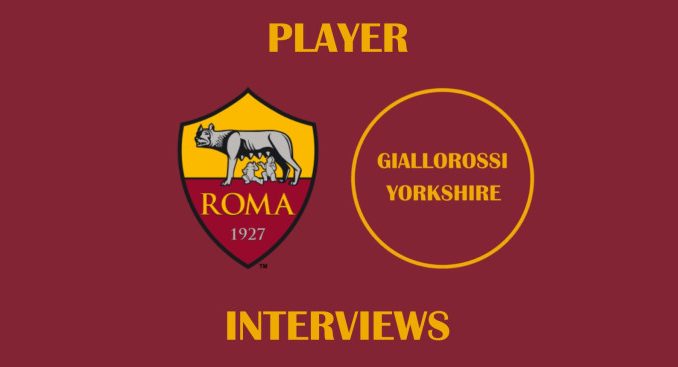 Lorenzo Pellegrini claims he wants to win 10 Serie A titles, while staying at Roma to do so would be "perfect".
Pellegrini, who wore the captain's armband for the first time in the draw with Inter Milan in December, is seen by many as the next in a long line of homegrown talents to become club legends.
The 23-year-old is tipped to follow in the footsteps of former teammates Francesco Totti and Daniele De Rossi, as well as current skipper Alessandro Florenzi, in graduating the academy and eventually becoming captain.
While a €30m release clause exists in his current contract, the club are working to remove it, to increase the chance of him staying with his boyhood team long-term.
La #Roma pronta a blindare Lorenzo #Pellegrini. Rinnovo fino al 2024 da 3,5 milioni netti a stagione più premi. Una mossa necessaria per cancellare la clausola rescissoria da 30 milioni di euro (pagabile in due tranche da 15 l'una). #calciomercato

— Nicolò Schira (@NicoSchira) January 8, 2020

  
In an interview with Gazzetta Dello Sport, Pellegrini confirmed that he would like to spend the rest of his career at Roma if possible – while also highlighting his ambitions in comparison to his predecessors.
"I always try to be sincere, words are always judged, at least my thoughts are judged," he said. "If my future career can be compared to that of Francesco or Daniele, for me it would only be an honour.
"Now I would like to stay here forever, but certainly, this must also be the will of the club.
"I am a very ambitious lad, who demands a lot from myself and from others. For me it would be perfect to stay here forever. I am proud of Roma, I don't just say that formally, and I think that the club can grow even more."
Referring to one of Totti's most famous quotes, he added: "Someone says that winning a Scudetto at Roma is like winning 10. I want to win 10, not one. 10 that are worth 10."
Pellegrini has continued to grow this year in an attacking midfield role, with his skillset custom made for Paulo Fonseca's 4-2-3-1 system. And the Italy international speaks very highly of his coach.
"This year we have found a coach who, in my opinion, is among the five best in the world – not only from a technical point of view, but also for his character, for the positivity that he brings to the group.
"He and his staff take care of the team from all points of view and they make us understand that there is no joking here.
"There has never been a group like this here. We are friends, close, we help one another.
"I know that we expect each other to win. I am convinced that, by continuing like this, we can take many satisfactions."
In the more advanced role, Pellegrini has been able to contribute as many as eight assists in just 15 games – establishing himself as the team's principal creator. It's a role he is thriving in.
#ASRoma scored 28 of their 42 goals (66%) with #Pellegrini in the pitch. 
The Roman midfielder has played 1063 minutes so far, just above 50% of the Giallorossi total.

Roma score 1 goal every 38 minutes when he plays, 1 goal every 59 minutes when he doesn't.

Diamond 💎 pic.twitter.com/xf2ZP1Hyyr

— AS Roma Data (@ASRomaData) December 20, 2019

  
"My teammates have got to know me: when I have the ball they all go, nobody comes closer to the ball. They are also plans studied in training.
"Many make fun of me, but for me, making an assist is like scoring a goal. The ball arrives to you, you see a space, a line of passing and you go, by instinct. They are fractions of seconds. Moments in which you must decide. And for me, a real champion is one who makes the decisions and knows to take risks, even the difficult gambles.
"[Kevin] De Bruyne is like this, he never makes a bad decision. If he plays a through ball, it is because it is possible."
Aside from his obvious playing abilities, Pellegrini has become a fan favourite due to his Roman heritage. With Totti and De Rossi having left the club in recent years, he accepts he has an important role to play in carrying on the tradition of Roma having hometown players at the forefront of their ranks.
"It is an important responsibility," he admits. "You feel compelled to make your people happy.
"I know how much it counts by how football is lived by your family. I know it from my father. Luckily my Dad worries about me more than Roma… at least a bit. I feel I should transmit to my teammates what it means to be here.
"Nothing hurts more than superficiality or carelessness. Luckily, in my team these attitudes do not exist. Everyone knows how important it is to be here and give everything. You can win or lose, but you must leave the pitch without regrets."
As a fan of the club himself, Pellegrini was asked about what it was like growing up supporting the Giallorossi – and he gave an interesting anecdote about his first visit to the Stadio Olimpico.
"I was in the Curva Sud, with Dad. The first time we went, he was flabbergasted. I was no older than five. He told me that, unlike the other children, I always sat serious and composed, and followed the whole game without ever saying a word. I was tense, focused. On the other hand, football filled every part of my day.
"I made the collections of Panini stickers with great dedication. The first stickers I looked for were those of Roma. Indeed, the first ever on my wishlist was that of Francesco Totti. I used to spend a lot of my parents' money to buy some stickers until I could find it. And I didn't always succeed."
While he may not have got the sticker of Totti he wanted, he did one day get to follow in his footsteps by joining his hometown club. Recalling when he joined the academy, he revealed the input of another Roma legend, Bruno Conti.
"I remember when the letter arrived at our house, telling us that Roma wanted to take me on. For two or three days I kept on just staring at it. It didn't seem real.
"You can imagine what it would mean to a nine-year-old, football-mad kid, to know that the team he loved wanted to sign him. I was stunned that my dream was coming true.
"I brought my parents with me, obviously. I had to sign a form, it wasn't a contract. I signed it with a child's handwriting. I wasn't even 10 at that point. It was then that I first met Bruno Conti, an amazing person, someone who I've remained close to.
"From then on, at least until I passed my driving test, my mum and my dad always took me to training. They would wait for me in the car, or maybe they would go and get a coffee with some of the other parents.
"At Trigoria the kids go in through the third gate, the youth academy entrance. I never could have imagined that eventually I would come through the first one, the big one, the one for the first team. I still think about it now every morning when I arrive in my car. And it always makes me thankful for the efforts and sacrifices my parents made."
While their paths crossed only fleetingly, he also eventually got to be part of the same team as his hero growing up, Totti – someone who recently described him as "phenomenal".
"I learned so much from him," Pellegrini enthuses. "When he was on the pitch I couldn't take my eyes off him.
"He's one of those players that, on their own, are worth the price of a ticket. He helped me to understand a lot of different things; he helped me find the right attitude.
"His experience, as both a footballer and a person, was really helpful. He picked me up during the tough moments. At 21, being welcomed by Totti felt surreal."
Pellegrini will be hoping to continue on the same vein of form in the future, as he looks to further cement his reputation as the heart of the current Roma side.