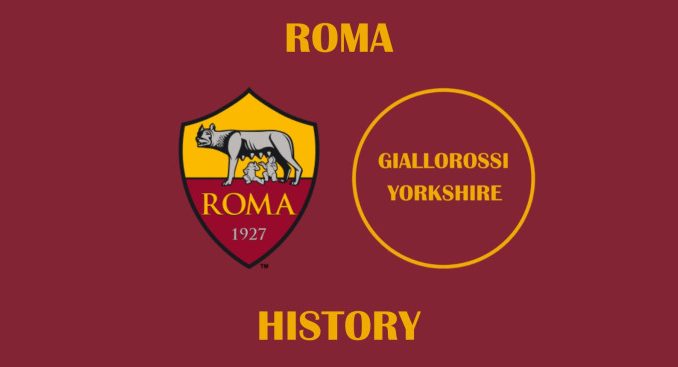 Roma have always been a club that pride themselves on the progression of their homegrown players into the first team.
During the last decade, things were no different, with no less than 20 Primavera players making their senior debuts. Of those players, four remain at the club now – while others have slipped away into obscurity.
Here, Giallorossi Yorkshire looks back at the contrasting stories of every player to graduate the academy in the 2010s, in chronological order.
Gianluca Caprari
In the academy of his hometown club since the age of 10, Caprari was only 17 when he came on as a substitute in Roma's loss to Shakhtar Donetsk in March 2011. Replacing Simone Perrotta, it was the first of eight senior appearances for the forward.
Caprari returned to Pescara in 2014, a club he had previously been on loan at. Since then, he has rebuilt his career to become a Serie A player again, currently in his third season at Sampdoria – where he is now coached by the man who gave him his Roma debut all those years ago, Claudio Ranieri.
Alessandro Florenzi
Embed from Getty Images
Roma through-and-through, Florenzi had been in the academy of his boyhood team since 2002, the year after the club last won the Scudetto. Fast forward nearly 20 years, and he is captain of the team.
For all his downfalls, he is still one of the biggest success stories for the club this decade. Florenzi first appeared for the first team in May 2011, replacing none other than Francesco Totti. The versatile Italian has since inherited the armband once worn by Totti, with nearly 300 appearances to his name.
Federico Viviani
Another player whose debut came in European competition, like Caprari, Viviani was given his first team bow by Luis Enrique in a 2011 Europa League play-off clash with Slovan Bratislava. He spent a few years out on loan after making a further eight appearances for the first team, but unlike Caprari, there was no way back after those spells away.
Close to joining Leeds United in 2014, Viviani was bought by SPAL in 2018 after three years on Verona's books, and is currently out on loan in Serie B with Livorno.
Valerio Verre
Also coming on in that match against Slovan Bratislava – in place of Caprari – Verre's time with the first team was short-lived. The midfielder, 17 at the time of his debut, never played for the senior team again.
Now 25, he is still playing in Serie A, with Sampdoria having loaned him out to Verona for the season.
Giammario Piscitella
After spending five years in the academy, Piscitella debuted as a substitute against Catania in February 2012. He made another first team appearance, against Inter, later that season, but was sold to Genoa as a makeweight in the deal that brought Mattia Destro to Rome.
Now, at the age of 26, he is down in Serie C with Novara.
Junior Tallo
The first non-Italian on this list, Tallo came to Italy via Chievo's academy in 2010. Two years later, he was debuting for Roma, coming on against Fiorentina in April 2012.
He was brought on by Enrique in the next two matches in a row, but they were his last appearances for the first team. The Ivorian striker left on a permanent basis in 2015 for Lille, and joined Ligue 2 minnows Chambly this summer.
Alessio Romagnoli
Ugh, him. Romagnoli was a promising prospect when he was granted a first team debut at the age of 17 by Zdenek Zeman in a 2012 Coppa Italia match. Unlike many on that list, that first appearance came in the starting lineup.
The defender continued to establish himself over the next two seasons, before cementing his reputation on loan at Sampdoria. After that, he could have returned to Roma, but isolated himself from the club by posing for a photo in a Lazio shirt before heading off to Milan on a permanent basis. He is currently the Rossoneri's captain.
Federico Ricci
The first academy player to be granted a debut by Rudi Garcia, Ricci came on as a substitute in a December 2013 draw with Atalanta. It was the first of four senior appearances for the winger, before he was sent on loan to Crotone and sold to Sassuolo.
He remains on the Neroverdi's books now, but has been sent out on loan to Serie B side Spezia for the season – a campaign which, at the age of 25, could be crucial in his chances of returning to the top flight.
Michele Somma
After growing in Juventus' academy until the age of 17, Somma came to Roma in 2012, being given two years to develop with the Primavera. In November 2014, he replaced Vasilis Torosidis as a substitute against Atalanta.
Little more than two months later, he had left the club, on temporary terms with Empoli. He was sold to Brescia in 2015, and has since moved to Spain, where he is playing for Deportivo La Coruna.
Luca Mazzitelli
Born and raised in Rome, Mazzitelli featured in a loss to Genoa towards the end of Garcia's first season – a game that also saw Ricci make his first start for the club. Mazzitelli never played for the club again.
Now 24, he is still in Serie A, but is only a bit-part player at Sassuolo.
Daniele Verde
A player who burst onto the scene but was never really trusted to deliver his potential, Naples-born Verde came on for his first appearance in a January 2015 draw with Palermo. Garcia showed further faith in him, and Verde repaid him by getting two assists on his first start, a 2-1 win at Cagliari. However, by the end of the season, he was gone.
Across five different loan spells, the winger never really flourished, despite a full season as a regular in Serie A with Verona in 2017-18. He finally left on a permanent basis this summer, moving to Greece with AEK Athens – where he has so far contributed one goal from 12 appearances.
Lorenzo Pellegrini
Embed from Getty Images
The second player on this list to still be at the club, Pellegrini undoubtedly has the potential to become a Roma hero. A prodigal talent when in the academy, where he served as captain of the Primavera, the midfielder earned his first outing for the senior side in 2015, when Rudi Garcia sent him on against Cesena.
After developing in a two-year spell at Sassuolo, he returned to his childhood team in 2017, and has since grown into one of their best players. Donning the captain's armband for the first time in a draw with Inter Milan this season, Pellegrini is on the road to fulfilling his potential.
Edoardo Soleri
As has sometimes been the case on this list, Soleri's debut came in a European match, against BATE Borisov in the Champions League in September 2015. On that day, the forward replaced a fellow academy graduate in Florenzi, but he went on to have nowhere near the durability of the man he came on for.
Soleri never played for the club again, despite sticking around for Luciano Spalletti's first full season back in charge. After a few loans, he was sold to Padova in summer 2019 – where he has started brightly.
Lorenzo Di Livio
A Lorenzo who has not gone on to enjoy quite as much success as Pellegrini, Di Livio had high hopes, if only due to the fact that his father Angelo had been a successful Italy international. His son only made one appearance for Roma, though – one more than former academy member Angelo managed – replacing Mohamed Salah in a game against Chievo in January 2016. A series of loan spells followed.
It was during one of those where his career took a turn for the worse, as he was suspended for doping while at Reggina. He was finally removed from Roma's books this summer, being acquired by Catanzaro, who play in Serie C.
Marco Tumminello
A second youth player to come on against Chievo was Marco Tumminello, who was a promising striker after five years in the academy. It would take another 18 months for his next senior appearance, when he was somewhat pointlessly thrown on by Eusebio Di Francesco against Inter Milan in stoppage time during the first home game of the season.
After a positive, if injury disrupted, loan spell at Crotone, there was some consideration of integrating him into the first team in 2018. It never materialised.
Tumminello was sold to Atalanta by the next year, having failed to register another appearance. He has since been loaned to Lecce, and now Pescara.
Riccardo Marchizza
A hometown player who had been in the academy since the age of eight, Marchizza was granted a first team debut by Spalletti – rarely a promoter of young talent – in December 2016's Europa League clash with Astra Giurgiu. He came on for Emerson Palmieri when the pressure was off, but it was the last chance he was ever given in the first team.
The defender was sold to Sassuolo at the end of the season as part of the deal to bring Gregoire Defrel to Roma. Marchizza has still never played for Sassuolo, currently loaned out to Spezia.
Mirko Antonucci
Embed from Getty Images
The first academy player to be promoted by Di Francesco, Antonucci made an impression on his maiden appearance for the club, setting up Edin Dzeko with a cross to salvage a point from the January 2018 draw with Sampdoria.
After spending last season on loan at Pescara, Antonucci returned to him hometown club this summer, with Paulo Fonseca intrigued by him. However, he has yet to feature prominently, and having yet to score a senior goal at any level, may be on the way out in January.
Elio Capradossi
Perhaps a case of unfulfilled potential, Capradossi had been the captain of the Primavera, and was in line for a first team breakthrough, before a cruel ACL injury hampered his progress. After being recalled from a loan at Bari, he eventually made his first team debut in May 2018, as a starter against Cagliari.
Despite a shortage of defenders at the time, he only managed one more appearance. The club still appeared to believe in him by granting him one more loan away at the age of 22, but his spell at Spezia resulted in a permanent move to the Serie B side this summer.
Luca Pellegrini
A Rome-born defender who was tipped for big things by some, Pellegrini (no relation to Lorenzo) made an assist for fellow left-back Aleksandar Kolarov when he came on for his first Serie A appearance in September 2018. Despite limited competition for Kolarov, Pellegrini did not play a great deal thereafter, and spent the second half of the season on loan at Cagliari.
In the summer, he was sold to Juventus as part of the swap deal that brought Leonardo Spinazzola to Roma, and has since been loaned back to Cagliari.
Alessio Riccardi
Embed from Getty Images
Long heralded as the next big thing to emerge from the academy, attacking midfielder Riccardi made his first team bow in January 2019, coming on as a substitute in the Coppa Italia win over Virtus Entella. While he didn't get as long on the pitch as he arguably deserved, and was played out of position, it was tipped to be the start of something special.
After signing his first professional contract for the club upon his 18th birthday in April, he has continued to thrive for the Primavera side, and is often included in senior matchday squads, even if he has not yet added to that Coppa appearance. The hope remains that he is the future, and that the 2020s will be his decade.
Extra time
There are four other players who could be considered on this list, despite not following a conventional route.
Antonio Sanabria
The Paraguayan striker had already played senior football for Barcelona B and Sassuolo when he came to Roma. Featuring in the Primavera, he had to wait until February 2015 for the first of two senior appearances. After moving back to La Liga, he returned to Serie A in January, where he remains on loan at Genoa.
Umar Sadiq
Having made a senior debut at the age of 17 for Serie D outfit Lavagnese, Sadiq was loaned to Roma from Spezia in 2015. He mainly featured in the Primavera, but was given a first team debut by Garcia in November that year. Despite two goals in six games under Garcia, his fortunes changed with the arrival of Luciano Spalletti mid-season, and he never played for the club again. He remains under contract, though, and currently is averaging a goal every other game on loan at Partizan.
Moustapha Seck
Seck joined on a free from Lazio in 2016, immediately on a professional contract, even if he didn't play much for the first team. His only outing for the club was in a Europa League draw with Astra Giurgiu that December. He is still under contract, but is no longer registered to play.
Zan Celar
Like Sanabria and Sadiq, Celar was a striker who arrived at Roma having already tasted senior football elsewhere, but went into the Primavera. He became the only academy player to be given a debut by Ranieri in his second spell in charge when he came on in the coach's first game back in charge in March 2019. On loan at Cittadella, he has one goal in nine so far this season.