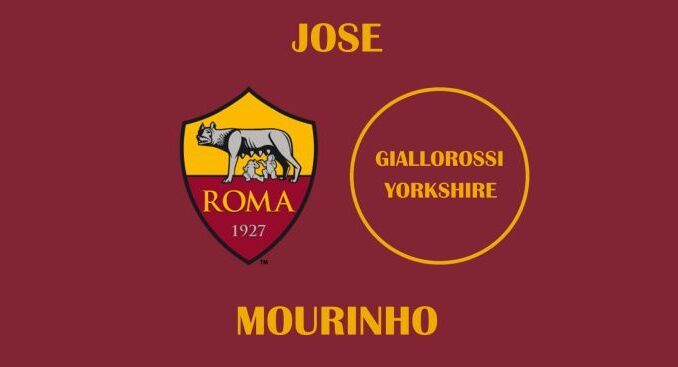 Jose Mourinho has elaborated on how happy he is for Tammy Abraham as the English striker exceeds expectations at Roma.
Abraham joined Roma in what could become a club-record transfer last summer from Mourinho's former club Chelsea, marking the beginning of both of their adventures in the Italian capital.
It has been a positive move for Abraham, who has broken the record for the most goals scored by a Roma player in their debut season with 25 so far.
Under Mourinho's guidance, he has also been reintegrated into the England national team setup. With all that in mind, his manager is very happy – even if he thinks the number nine can get even better.
Mourinho told Sky Sports: "Against Leicester he was absolutely amazing and at this moment I joke and say, 'I refuse to praise him' because he can always do better.
"He knows how happy I am. He knows how much I love the kid and the player and I'm proud of what we are doing and I'm so happy for Tammy.
"We have got into this situation where I demand a lot from him because I know he can do amazingly well.
"I don't think it's an easy decision for a young player to leave his club, his house, his city, his country and to leave the Premier League which is of course a competition that when a player is in it's hard to leave.
"He took that option and I think he took it because he trusted me. And I think in this moment, if he wants to go back to England – I don't think he wants to now – but if he wants to go back to England he just needs to click his fingers and I'm so happy for him.
"He's back in the national team and is loved in Rome. I don't say proven everybody wrong, because I think everyone knows he's a good player and I think also, with [Chris] Smalling, [Fikayo] Tomori and Tammy, showing the English boys that there is life outside the Premier League and in Italy there's a life that makes them even better players."
Embed from Getty Images
For Mourinho himself, the move to Roma has also been positive. Although his first season in charge has had its issues, he feels comfortable in his current role.
He explained: "I'm very happy to be in Rome.
"Of course I would love to be in a position of fighting to win titles or to be in the Champions League where I played 160 or 170 games there.
"But I am loved here. I love the people here. I feel very much a part of the empathy created between the fans and the club and myself and the players. I'm very happy here."
---
Show your support by following Giallorossi Yorkshire on Twitter and Facebook, and subscribe to the monthly newsletter.