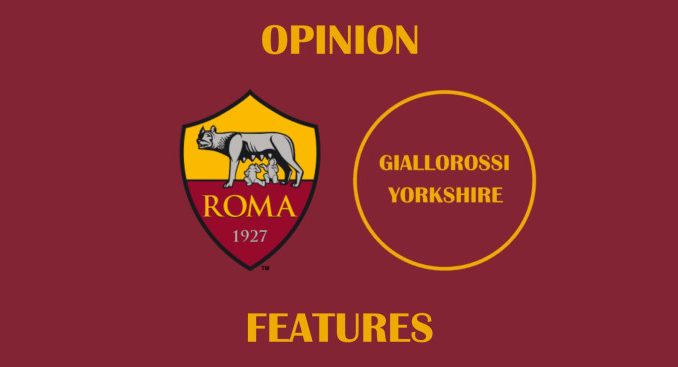 Much of the speculation around the futures of Roma employees recently has related to manager Luciano Spalletti and captain Francesco Totti.
Both men's contracts expire this summer, with a lack of clarity over whether they will extend their stays with the club or not, leading to an array of headlines and speculation.

Totti needs no introductions and remains a key figure at the club. Sporting director Monchi has heaped praise on him as a person, complimenting his phenomenal knowledge of Roma as a club. It would be a significantly small minority of Roma fans who would not want to see Totti wear the Roma shirt again next year, although the likelihood is he will retire. News reports have been contradictory, and Il Capitano himself posted a vague message about his future via social media, outlining that the team's last results and performances this season require full concentration by all parties before any discussions of contracts can be considered. 

Although less involved this season, last year Totti showed he could still contribute to Roma, and his teammates were shown they could still depend on him. His technical skill, leadership and mentality – and the fact that he is Francesco Totti – should make him worthy of a renewal, regardless of his age. But while there has been all this talk of Er Pupone's future, there has been one more legend who's Roma future is in doubt beyond the current season, and one legend equally deserving of a renewal. That man is Daniele De Rossi. 

Again, he is a player that needs no introductions. De Rossi has featured for Roma since 2001 and is, of course, a World Cup winner with Italy in 2006. His commitment to Roma hasn't been overshadowed by Totti's, but understandably, he has always been discussed just a little less often than Totti has. Even now at the age of 33, he is still 'Il Futuro Capitano'. And it isn't clear whether or not De Rossi will ever get to permanently captain the club he has given so much to throughout his career. 

Recent reports stated that Roma were willing to offer De Rossi a one-year contract extension, but he preferred the idea of a two-year contract, wanting the assurances of the security of his future. If he were only to be given a one-year extension, like Totti last year, he would find himself in the exact same scenario twelve months later, again wondering if the club would offer him a renewal. This repeated uncertainty is far from beneficial for a player entering the twilight of his career. 

So, has De Rossi warranted a two-year extension with his performances for Roma? Recently, yes. He has been in very good form of late, scoring in three consecutive games for the first time in his career. His leadership in big games against Milan and Juventus has shone through, as he has shown himself to be a hugely reliable figure, the beating heartbeat of the team. He is a solid defensive midfielder, organised and strong in the tackle, and is still being selected for his country despite his increasing years. 

We may see a change of position for De Rossi in the coming years, should his involvement at Roma continue. Perhaps he will slot back into the centre-back role, a position he has played in a couple of times before. But even if he remains in midfield, his experience and passion are fundamentally important to this team, and can overpower any glimpses of deteriorating fitness and speed. It's essential that Roma keep that. 

De Rossi commented recently that his longevity at Roma had often been misinterpreted as selfless, when in fact he feels it has been selfish. He loves playing for Roma, his hometown team, and has never been willing to sacrifice that to play at a higher level, a career choice he recognises may have been wrong on a professional level. Supporters of Roma will be eternally grateful for his commitment. 

In the summer, one of the first pieces of business Monchi should do is to get the club to renew the contract of Daniele De Rossi. Ideally, he should be given a two-year contract to ensure he feels appreciated in return by the club, and to give him a stable end to his fantastic career. De Rossi has been consistently good this season and it would be a shame for Roma to finally lose him, and all his qualities, in 2017.