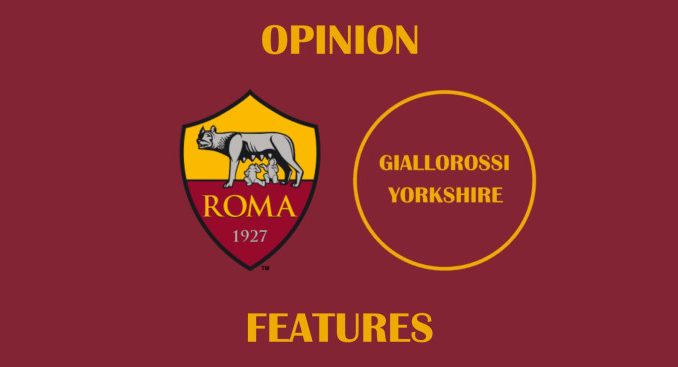 Just two days after Roma's captain, Francesco Totti, played his final ever game for the club, Roma also lost their manager, as Luciano Spalletti left the club.
The reaction to Spalletti's departure has been mixed: some fans are delighted he's gone, with his name whistled when read out at the Stadio Olimpico at his final game in charge on Sunday; some fans are disappointed; and some are wondering who will be good enough to replace him. So, was his departure in the best interests of Roma?
Many supporters of Spalletti will have pointed to his fantastic win percentage of 66%, as he won 50 of his 75 games in charge. This guided Roma to a record points total and record number of goals scored in a Serie A season in 2016/17. Even the top managers struggle to reach figures such as this, so Roma should have been happy with the work Spalletti did.
And indeed they were – sporting director Monchi heaped praise on Spalletti at his farewell press conference on Tuesday, as did president James Pallotta when the news was announced that morning.
Thanks in part to Spalletti, Roma qualified for next season's Champions League. Given it is a competition that Roma have struggled in in the past, perhaps Spalletti's experience would have benefited the Lupi in it next year. Instead, Roma may have to rebuild this summer, starting again with a coach who may have no Champions League experience. It will be a test, but could it be a risk worth taking?
On the flipside, one can't help but consider that Spalletti has left Roma for money. He is heavily linked with the vacant role at Inter Milan, who are owned by Chinese financial heavyweights Suning Group. This leaves a sour taste in the mouths of Roma supporters, thinking that Spalletti could abandon the club he has led to Europe, just for some extra money.
Besides, did Roma really do that well in Europe under Spalletti this season? Of course not. The Champions League play off second leg defeat to Porto was one of the most embarrassing games of the season, for a start. Roma's failure in that match meant they were forced to settle for a place in the Europa League group stage. Whilst they managed to get out of the group, it wasn't exactly a testing set of opponents compared to the ambitions a club like Roma should have.
In fairness to Spalletti, beating Villarreal in the knockout rounds was an achievement, but the European adventure was once again cut short as Roma failed to progress against Lyon. At the start of the season, Roma set out to win a trophy. This was not to be done in Europe.
Which turned the club's attentions to the Coppa Italia. The less said about the embarrassing performances against Lazio, which saw Roma eliminated by their bitter rivals, the better. But that word has appeared once again – 'embarrassing'. Yes, Spalletti won a lot of matches this season, but when his side lost, they often did not do so with dignity. There were too many results that Roma fans just couldn't account for, and that Spalletti couldn't defend.
The Tuscan coach may have reminded us of his abilities as a tactician, switching, at the right times, between a 4-2-3-1 and a 3-4-2-1 over the course of the season. Both systems worked well for the team and it was useful to have multiple familiar systems that the side could adapt to. But squad rotation proved an issue for him, even with these system changes. No team in Serie A used less players than Roma did in 2016/17. Players like Clement Grenier, Gerson, and yes, Francesco Totti, didn't feature as much as they would have liked. It's good for a manager to know their best eleven, but they must recognise that refusing to vary it every now and then can have severely negative consequences on the fitness, and hence performance, of the team.
Spalletti constantly reminded the press – with whom he has had a bitter relationship this year – that he would walk away from Roma if he did not win a trophy this season. That he did not accomplish, and he showed he is a man of his word. But his constant reminders of this make it so much easier to classify what has been a wonderful season as a failure. A negative atmosphere has been created around the club, by a man who, it should be noted, was rarely seen smiling on the touchline. Of course, every manager should take their job seriously, but at times this season, Spalletti looked like a man devoid of self-belief and passion. His mentality was a winning one, but not a positive one. As has been stated, he did not manage to cultivate a ruthless team, but one that every so often left themselves open for embarrassment.
It is true that a man of Spalletti's seriousness and strictness is important for a manager of a successful or competitive club, but every professional manager is serious about winning; some just express it in different ways. Internally, the hunger for success is the same in any manager, and Spalletti's replacement will also ensure a strict, winning atmosphere is created. The Tuscan coach also reassured that the next manager will have a good squad nucleus to build a winning atmosphere around; "we're leaving a strong Roma," he said in his press conference.
Spalletti came in to stabilise Roma and divert the attention away from a struggling group of players last January, which he managed to do, and then some. But it seems that his intention was never to stay beyond that first contract. He did his job, left Roma in a better place than when he joined, but his departure is no tragedy. There are other managers out there who can do great things with this talented group of players. Roma fans have no need to be concerned that, for the second time, Luciano Spalletti has left his role as Roma manager. They can instead look to a bright, progressive future.