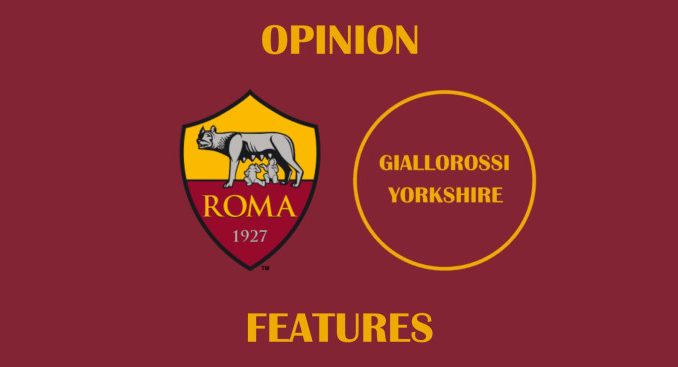 Many are disappointed that Luciano Spalletti will no longer be Roma's manager, but there are some things that he did not manage to achieve during his one-and-a-half year stay in the capital.
These were his three biggest failures as Roma manager.
Not using Totti when creativity was needed

One of the biggest criticisms of Luciano Spalletti's second spell as Roma boss was his seemingly frosty relationship with Francesco Totti. The coach continued to deny this, saying the two got on well, but even so, Totti was not used effectively this season. At the end of the 2015/16 season under Spalletti, Totti became an effective super sub, coming on to change games by opening up defences with his sublime vision and technique. This season, that was not so much the case, as Spalletti rarely gave Totti more than five minutes from the bench. Il Capitano needed more time to grow into games than what Spalletti gave him; he was used only as a token gesture, as opposed to a game changer. Using Totti more, despite his age and decreasing speed, could have helped Roma open up games and get more points. 

Dropping points against smaller teams

Juventus won the league this year, as they have done successively for the past six, by constantly playing at a high tempo, regardless of the opposition. Their ruthless mentality helped them gain a great amount of points, whereas Roma didn't always play at their highest tempo. Indeed, the Giallorossi under Spalletti often came up short of their full capabilities and didn't 'go through the gears' like top teams need to. Consequently, Roma dropped points against sides that should have been beaten. This seriously dented hopes of any serious title challenge this season. 

Not promoting young talent

Young players struggled under Spalletti this season. 20-year-old Gerson was limited to just four Serie A appearances. Riccardo Marchizza from the Primavera squad made one substitute appearance in the Europa League, the same competition that Moustapha Seck made his sole appearance in before being loaned out. In contrast, several of Roma's competitors gave game time to their youth, meaning there will be more hope for them to break through into their first teams in the future. Spalletti ensured that, despite a hugely successful season for the Primavera squad, a barrier was created between Roma's youngsters and the first team. Even when Edin Džeko, the team's sole recognised centre-forward, could have used a rest, Spalletti didn't fully integrate a Primavera striker such as Marco Tumminello into the side. This refusal to accept talented young players and help their transition to first team football does not reflect well on Spalletti's part, and Roma will surely now look for a coach with a good youth policy to replace him, as they continue the quest for the next Totti, De Rossi or Florenzi, and to ensure the team retains energy and vigour.