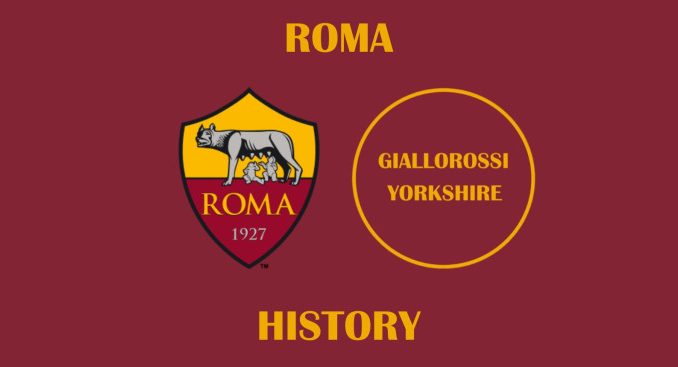 Sometimes, coaches and players have such an understanding together that they can follow each other around to different clubs.
As one coach grows in stature, he may choose to give a player he has worked with before a bigger platform. Or, they may have already had a successful partnership at the top level, which they can rekindle when a new task elsewhere emerges.
Roma may soon see an example of this. They have been heavily linked with a move for Everton winger Bernard, who used to play under current boss Paulo Fonseca at Shakhtar Donetsk.
Signing a player who knows how the coach works can be beneficial for all parties. Here are some examples of similar deals from throughout Roma's past.
10. Bojan Krkic and Luis Enrique
Bojan Krkic's season at Roma was the first sign that he may not achieve the potential he had been tipped for.
One of the most promising players to emerge from the Barcelona academy, Bojan had previously played for Luis Enrique for the Catalan club's B team.
When Enrique took over at Roma in 2011 for his first top flight managerial role, Bojan was one of the players he brought in an effort to establish a Spanish style in Italy.
It didn't quite work out, although numerically, Bojan's year in Rome wasn't a total disaster. He only made 13 starts in Serie A, but still managed seven goals and one assist.
9. Lucas Digne and Rudi Garcia
Before arriving at Roma in 2013, Rudi Garcia had enjoyed a successful five-year spell in charge of Lille, even winning the Ligue 1 title in 2011.
A few months later, he gave a senior debut to academy product Lucas Digne. The left-back would go on to become one of the best in his position in Europe.
Garcia reunited with Digne by bringing him to Rome on loan from PSG in 2015. It was a crucial year for the Frenchman's development, although he began to lose his place towards the end of the season after Garcia had been replaced by Luciano Spalletti.
8. Maurizio Turone and Nils Liedholm
In an alternate universe, Maurizio Turone could have gone down as one of the most iconic Roma players of all time. Instead, he is mainly associated with a goal that never was.
Turone scored a goal against Juventus that was controversially disallowed in 1981. Had it stood, with two games left in the season, Roma would likely have won the title.
In the end, that action became what Turone was most famous for in his three-year spell at Roma, which had begun in 1979 when Nils Liedholm brought him to the capital. The pair had previously worked together for one season at AC Milan.
7. Lorenzo Pellegrini and Eusebio Di Francesco
Embed from Getty Images
Roma had to decide whether to activate their buyback clause on academy product Lorenzo Pellegrini in 2017 after two seasons with Sassuolo.
It is likely Roma would have done so anyway, but the fact that he would get to return to the capital and work under the same coach he had developed under at Sassuolo made it a no-brainer.
Eusebio Di Francesco had shown faith in Pellegrini over the two years prior to his appointment at Roma. It was a simple decision to bring the midfielder back to the capital, and even though his former manager has now departed, he remains one of the club's most important players to this day.
6. Aldo Bet and Helenio Herrera
Helenio Herrera was a pioneering manager of the 1960s, spending eight years with Inter Milan and winning three league titles.
Hence, his arrival was a high-profile appointment for Roma in 1968. He brought young defender Aldo Bet with him to the capital, having given him his first eight senior appearances in his final season at Inter.
They went on to win the Coppa Italia together at the end of their first season in Rome. Herrera left after two seasons, but Bet remained for three more after the manager's departure, going on to make more than 180 appearances for the club and winning the Anglo-Italian Cup and the Trofeo Picchi.
5. Gervinho and Rudi Garcia
Embed from Getty Images
One of the key players for Lille in the season they won Ligue 1 under Garcia was Gervinho. The Ivory Coast forward was their second top scorer in that 2010-11 season with 18 goals in all competitions.
When Garcia was appointed as Roma boss in 2013, he instantly turned to his former player. Gervinho had endured a pair of indifferent seasons with Arsenal, but reuniting with his old boss led to him reviving his career.
Gervinho was an integral part of Roma's free-flowing attack in Garcia's first season in Serie A. His 12 goals in all competitions were more than he had managed in his whole two-year spell at Arsenal.
The timelines of Gervinho and Garcia at Roma followed almost identical paths. The forward left Italy for China just two weeks after the manager was dismissed in January 2016.
4. Carlo Galli and Giuseppe Viani
Giuseppe Viani only spent one season in charge of Roma, guiding them out of Serie B at the first attempt.
However, he left a legacy by bringing a striker to the club who would go on to shine in the top flight as well.
Carlo Galli had spent the first two years of his career playing for Viani at Palermo, who were in Serie A at the time. They both dropped down a level to Roma in the same summer of 1951.
While Viani did his short-term task and then left, Galli stayed at the club for another four years in Serie A. Having been the top scorer in the Serie B season, he was also Roma's top scorer in two of his seasons in the top tier.
To this day, Galli remains in Roma's top 20 goalscorers of all time.
3. Ermes Borsetti and Guido Ara
The name Ermes Borsetti might not be familiar to many modern day Roma fans, but back in his day, he was an essential part of the first Giallorossi side to win the Scudetto.
The midfielder arrived at Roma in 1937, teaming up with Guido Ara for not the second time, but the third time in his career.
Borsetti had previously played under Ara at Pro Vercelli and then Fiorentina, the club from whom Roma took the duo in the same year.
Borsetti left Roma two years later, and Ara departed the year after that. However, the player then returned to Rome and went on to make history.
He scored the last goal of the season as Roma got their hands on the Serie A trophy for the first time ever in 1942.
2. David Pizarro and Luciano Spalletti
Embed from Getty Images
One of Roma's best players of the 21st Century, David Pizarro brought unique qualities to the team's midfield that have been hard to replace ever since.
He first made his name in Italy with Udinese, where he developed under the tutelage of Luciano Spalletti. In 2005, the manager made the switch to Roma, while Pizarro's time with Udinese also came to an end – as he went to Inter.
One year later, Spalletti tempted Pizarro to Roma, and it was a perfect match again. The Chile international was one of the most important players in the side that Spalletti led to successive triumphs in the Coppa Italia and a victory in the Supercoppa Italiana in between.
Spalletti became one of Roma's longest serving managers in recent memory, and Pizarro even outlasted him, staying with the club until 2012 – three years after the manager's exit.
1. Aldo Maldera and Nils Liedholm
After winning Serie A with AC Milan in 1978-79, Liedholm returned to Roma for a second spell in charge of the club. The task was simple: repeat what he had done in Milan.
Liedholm guided Roma to sixth, second and third placed finishes in his first three seasons back at the helm. However, the club needed to make that final leap to become title winners.
To help with the task, the Swedish coach turned to one of his most trusted players from his time at Milan. The experienced left-back Aldo Maldera made the move south to the capital.
While not the only factor that led to Roma winning the Scudetto in 1982-83, Maldera's presence certainly was a major benefit. He played in 26 out of a possible 30 league games en route to the title.
Maldera helped elevate Roma to enjoy one of their finest moments. Liedholm had known all along that they could achieve great things together again, and it proved to be the case.
Both Maldera and Liedholm went down in history as two of the most important figures of Roma's most successful period.
Show your support by following Giallorossi Yorkshire on Twitter, Facebook and YouTube, and subscribe to the new monthly newsletter.