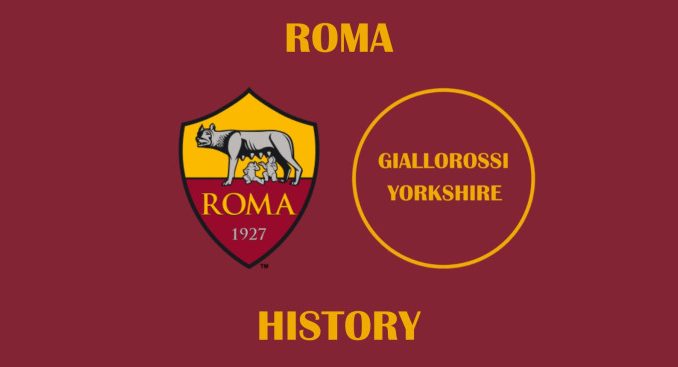 Two of the biggest clubs in Italy go head-to-head on Sunday night, as AC Milan welcome Roma to the San Siro.
The two clubs have seen several players switch between them over the years, and Sunday's meeting will see the likes of Milan captain Alessio Romagnoli and Roma midfielder Bryan Cristante facing their former sides.
While neither player made a long-lasting impact at their previous employers, there have been many players to leave a significant impression in both Milan and Rome.
Here, Giallorossi Yorkshire and SempreMilan have teamed up to pull together an all-time lineup of players who are fondly remembered for their spells at the Stadio Olimpico and San Siro.
In order of which club each player played for first, SempreMilan's Oli Fisher offers the perspective of how each player performed at Milan, while Giallorossi Yorkshire's Samuel Bannister does the same for Roma.
GK: Fabio Cudicini
The Roma perspective: For a club that have traditionally not had many great goalkeepers, Fabio Cudicini often gets overlooked when Roma fans try to recall the best players they have ever had between the sticks. He may have missed out on a league title with the club – like so many legends have – but he did help the Giallorossi to the Fairs Cup in 1961 and the Coppa Italia in 1964. Conceding just 235 goals in 207 appearances for Roma, his record stands up among the very best. It shows just how safe a pair of hands Cudicini was across his eight-year spell in the capital.
The Milan perspective: Fabio Cudicini will always be overlooked in Milan's history as one of the most decorated but most reliable goalkeepers. He has the seventh-most appearances of any player in the club's history in that position behind bigger names like Abbiati, Rossi and Dida, but Cudicini was present for a fantastic era under Nereo Rocco and the five major trophies he won in his five-year spell up until retirement is a testament to his reliability. Footage of him is rare to find, but he was a tall, slim and athletic keeper with great shot stopping ability – reminds me a bit of Milan's current No.99….
RB: Cafu
Embed from Getty Images
Roma: Quite simply, one of the greatest players of his generation. Ever since Cafu first arrived in Serie A with Roma in 1997, he was destined to be a success. His big move to Europe (apart from a modest earlier spell with Zaragoza in Spain) came quite late in his career at 27, but he enjoyed some of his prime years in Rome. Adored by fans for his performances marauding up and down the right flank, he became a cult hero when outskilling Pavel Nedved in a memorable Derby Della Capitale moment. Such acts ensured that Cafu would always have a place in Roma folklore. But there may be a hint of regret about letting him leave, even though he was 33 at the time. His subsequent success at Milan soon showed he still had a lot to give at the highest level.
Milan: There aren't really enough words to cram into a short paragraph to describe Cafu and the immense impact he had not just on Milan, but on the way the full-back position is now perceived. He joined the Rossoneri in 2003 from Roma when Silvio Berlusconi was attempting to build another side capable of a dynasty like the one in the early-mid 90s, and Cafu racked up six major honours after instantly becoming a fan favourite due to his flamboyant and tenacious style of play. An incredibly reliable right-back and a player who was an absolute joy to watch – Stefano Pioli is crying out for a player like Cafu to use on Sunday!
CB: Philippe Mexes
Roma: To succeed at Roma, you need to be fully committed and to embrace the unique atmosphere of the club and city. Philippe Mexes did that to the full. Originally joining Roma in 2004, the former Auxerre defender stayed in the capital for seven years. In that time, he played a big part in helping Luciano Spalletti's side to back-to-back triumphs in the Coppa Italia, in 2007 and 2008. Of the three clubs he played for in his career, it was Roma that Mexes represented in the most games – becoming a modern day icon.
Milan: Philippe Mexes is genuinely one of the most memorable Milan players of the last decade, and not necessarily for his consistent performances. The Frenchman is of course known for being a hothead and his various scraps with players – the most notable being with Mauri of Lazio when he grabbed him in a headlock (you're welcome Sam) – as well as his wondergoals. There never seemed to be a dull moment when Mexes was on the pitch during his over 80 appearances for Milan, and he did help win the Supercoppa in 2011.
CB: Aldo Bet
Roma: Aldo Bet was just a teenager when he followed coach Helenio Herrera from Inter to Roma in 1968. Despite his tender years, he became trusted more and more with each season that passed – making more than 35 appearances in four of his five years in the capital. That half-decade spell saw him get his hands on the Coppa Italia for the first time – a trophy he would lift again with Milan – while he also won the comparatively minor honours of the Anglo-Italian Cup and the Trofeo Picchi. Ultimately, Bet proved to be a major asset to a Roma side who were in transition following the departure of the long-serving Giacomo Losi.
Milan: Another player who made over 100 appearances for both sides but of whom there isn't much footage show just how good he was. Aldo Bet can actually be credited with mentoring a young Franco Baresi as he drifted into the sweeper role towards the end of his time with Milan. An old-fashioned, no-nonsense centre-back, he was known for his tenacity and his large physical frame standing at over 6ft1. One of those who could file under the category of being unlucky not to play more for Italy, as he managed two caps but was stuck behind a golden era of Italian defenders.
LB: Aldo Maldera
Milan: Aldo Maldera is another player that doesn't get talked about enough in this day and age as a Milan legend. He played almost 10 years for the club and got two nicknames: 'Aldo-gol' for his goalscoring ability from the back four and 'The Horse' due to his tendency to gallop forward. One of the first great attacking full-backs, he won four trophies at Milan and was a favourite of then-coach Nils Liedholm, who he would later follow to the capital.
Roma: Sometimes a player arrives at a club and instantly takes them to the next level. It happened when Roma signed Gabriel Batistuta in 2000, instantly leading them to the Scudetto. And the last time the Giallorossi won Serie A before that, Aldo Maldera made a similar impact – albeit from a very different position. The left-back brought tremendous experience to the Stadio Olimpico, joining a few months shy of his 30th birthday. At the end of the first of his three seasons, Roma were champions of Italy.
RM: Jeremy Menez
Embed from Getty Images
Roma: A mercurial talent who sadly fell short of matching his ability with his attitude, Jeremy Menez was a major investment for Roma in 2008. Having just turned 21 at the time, the winger was given a big platform from which to fulfill his potential. Sadly, it never quite materialised. For all his moments of brilliance, there were criticisms over his lack of work rate. It's something that Menez himself admits in hindsight. But when it comes to pure creativity, the Frenchman always had the potential to do something unpredictable – leaving many exciting moments from his three-year stint in Rome.
Milan: Without exaggeration, Menez is probably one of the most memorable Rossoneri players from the last few years, which perhaps shows how far the club have fallen. He scored 18 goals in the 2014-15 season in which the team almost finished in the bottom half under Pippo Inzaghi's tutelage, and is best known for his audacious backheel goal in a 5-4 win over Parma, and a spectacular guided volley in the derby against Inter. The next campaign didn't go too well and he left unceremoniously, but it's great to see him back in Italy.
CM: Agostino Di Bartolomei
Roma: One of the most iconic Giallorossi captains of all-time, Agostino Di Bartolomei led with honour as Roma won their second Scudetto in 1983. That team had a wealth of talent, but Di Bartolomei was the iconic figurehead. And he was some player, too – his elegance on the ball and versatility being two of his standout attributes. The tragic circumstances in which he took his own life, 10 years after Roma's loss in the European Cup Final of 1984, remain a source of great sadness for all those who appreciate what he contributed to the club. It was a shame that he was unable to continue his Roma career after that 1983-84 season, but teaming up with Nils Liedholm again at Milan proved to be a logical next step. It was perhaps inevitable that he would score for Milan the first time he met Roma as an opponent.
Milan: Agostino Di Bartolomei was a fantastic servant to Milan for three years in the 1980s, quickly establishing himself as a key member of the starting XI both as a sweeper and as a deep-lying playmaker, and he had an eye for goal despite sitting so deep. Although he didn't win a major honour at the club he arrived during a rebuilding period that would ultimately pave the way for the glory days, and it is incredibly heartbreaking that he saw fit to end his own life after suffering from depression.
CM: Carlo Ancelotti
Roma: Accompanying Di Bartolomei in Roma's great midfield of the 1980s, and eventually succeeding him as captain, Carlo Ancelotti came to the capital as a prospect plucked from Serie C in the final year of the prior decade. By the time he left for Milan eight years later, he had become one of Roma's most decorated players of all-time. Ancelotti has sadly never returned to Rome to manage the club, like he did with such distinction for Milan, but is held in high-esteem for the levels he reached as a player.
Milan: Where to even begin with Don Carlo. He is the man who probably best embodies the two most glorious eras in Milan's history. First of all he was a sensational player from the late 80s into the early 90s and was part of some fantastic sides that saw the likes of Gullit, Rijkaard and Van Basten. He won seven major honours as a player and quickly gained a reputation as a combative but intelligent player who made up for his lack of pace by being exceptional in every other area. Oh, and then he went on to win eight major honours as our manager. There's not many people that Milanisti hold more dearly in their hearts.
LM: Stephan El Shaarawy
Embed from Getty Images
Milan: Stephan El Shaarawy is probably one of the first players who would come out if you asked a non-Milan fan to name any of the club's players from the 2010s, because he is so recognisable. He joined the Rossoneri basically as a kid from Genoa and quickly captured the hearts of the tifosi, and his record of 40 goal contributions in 102 appearances (27 goals, 13 assists) is actually very good. Injury after injury didn't help and he eventually made his way to the capital, and it is hard to believe he is now 27. He may go down as one of those 'failed wonderkids', but Milan fans will always have a lot of time for il Faraone.
Roma: When Roma provided El Shaarawy with an opportunity to rebuild his career in January 2016 after a difficult loan at Monaco, he grasped it with both hands. The scorpion-style flick he scored on his debut was a sign of things to come, as he scored eight goals from his first 16 league games; indeed, it's hard to think of a player who has made a stronger start to their Roma career in recent years. His form admittedly waned over the next couple of years, but he was back to his best in 2018-19, making it disappointing to see him leaving for China last summer.
ST: Pierino Prati
Milan: It is incredibly sad to be writing about Pierino Prati just a few days after his passing at the age of 73, but it will help people remember what a fantastic striker he truly was. He was the right-hand man to Gianni Rivera for seven years with Milan, establishing a reputation as a physical striker with a fantastic eye for goal while racking up seven major titles with the Diavolo. He made over 140 appearances for Milan and averaged almost exactly a goal every two games – not a bad return – and was a favourite of Nereo Rocco's glory era. May he Rest in Peace.
Roma: Prati was not quite as prolific during his subsequent time at Roma, but the fans still held him in high regard – as seen by the banner displayed for him in an empty Olimpico in the first game since his passing. The 1970s was a mixed era for the Lupi, but Prati was one of the most recognisable players of those times. He became a focal point for Liedholm in the Swede's first spell in charge of Roma, and the impact Prati had in his second year – when he scored more than half of the club's goals – ensures he will always be remembered in the capital, as well as at Milan.
ST: Gunnar Nordahl
Milan: This is no hyperbole: Gunnar Nordahl is one of the greatest football players who ever lived. He won the Capocannoniere an unprecedented five times, is the top scorer in Milan's history by some distance and won four major trophies with the Rossoneri in his seven-year spell. He was so powerful both physically and in the way he struck the ball, but also in his mentality, earning the nickname of 'il Cannoniere' (The Gunner) for this very reason, and obviously his name. One of the biggest and most recognisable legends in Milan's history.
Roma: Nordahl played fewer games for Roma than all the other players in this lineup, but there was simply no way a legend of his stature could be left out. His season-and-a-bit in the capital after leaving Milan may have just been a brief epilogue, but the best players never lose it. Scoring 15 goals in 34 games for the club, Nordahl's ratios were still very high even in the twilight of his career. It's a shame that less is spoken about his time in the capital – even if it was just for a fleeting time, Roma were very lucky to have such a high-profile player in their ranks.