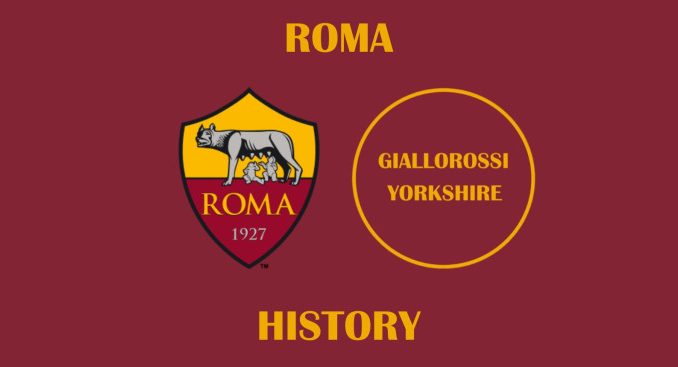 Even if league titles have been few and far between for the club, Roma are accustomed to competing for a place towards the top of the table in Serie A.
However, sometimes they have failed to start seasons strongly, which has been the case in 2023 to the worst extent in recent memory.
After a draw and two losses, Roma are in the relegation zone by the time of the September international break. It is only the fifth time they have been in the drop zone after their first three games of a season.
Here are the precedents – and what happened next in each of those campaigns.
1950-51
Alas, it is not a pretty place to start for this feature. The 1950-51 season is in the history books as the only one in which Roma have ever suffered relegation from Serie A.
They had only finished one place above the bottom two the season before, in which they won just two of their last 11 games, and the new campaign began with consecutive losses to Bologna (3-1 away), Palermo (2-1 at home) and Triestina (4-2 away).
It was far from the impact that new coach Adolfo Baloncieri would have wanted to have. Roma actually proceeded to win their fourth league game 5-0 against Padova, but Baloncieri – the first of three Roma bosses that season – would only last until the 15th matchday.
Across the last six matches of the season, Roma were always in the relegation zone and thus plummeted to Serie B, which thankfully they would bounce back from at the first time of asking.
1974-75
After improving Roma's fortunes from an 11th-place finish to an 8th-place one in his debut season in charge, the second campaign of Nils Liedholm's first spell as the club's coach started in a stunted manner.
The summer had included the return of Giancarlo De Sisti in midfield, but after three games of the new season, Roma were yet to score. A goalless draw at home to Napoli was sandwiched between 1-0 defeats away to Torino and Bologna.
Matchday four was also a 1-0 loss, to Milan, and matchday five was a 0-0 draw at Varese, until Roma finally got going with a 1-0 win over Ascoli on matchday six.
Despite the difficult start, Roma were out of the relegation zone by matchday eight and eventually finished third that season, qualifying for the UEFA Cup, while it was also the highest-scoring season of Pierino Prati's four-year spell with the club.
1978-79
After the end of Liedholm's first spell, Gustavo Giagnoni guided Roma to eighth in the 1977-78 season. Then, over the summer, Roberto Pruzzo was signed as a new striker.
Although Pruzzo would be Roma's top scorer of all time by the end of his career, until a certain Francesco Totti overtook him years later, the start to his spell in the capital was famously sluggish and led to doubts about whether he would stay for the long term. In fact, the team as a whole struggled.
After also netting on his Coppa Italia debut, Pruzzo scored on the opening day in the league in a 1-1 draw at Verona, before there was a 3-0 loss to Milan and a 1-0 defeat at Napoli.
Thankfully, Roma won at the fourth attempt against Bologna, but after defeats to Catanzaro and Torino, Giagnoni was out, replaced by Ferruccio Valcareggi.
Inconsistent form meant Roma hovered around the relegation zone until the end of matchday nine, but from matchday 10 onwards they were clear of danger. That said, finishing 10th was not enough for Valcareggi to stay, so Liedholm returned for his glorious second spell in 1979.
2001-02
The year 2001 was momentous for Roma, who won Serie A and the Supercoppa Italiana over that summer. They then strengthened their title-winning squad further by introducing players like Christian Panucci and Antonio Cassano into the mix.
Funnily enough, though, they were winless after the first three games of their Scudetto defence. The season began with 1-1 draws against Verona and Udinese, before a 2-0 loss at Piacenza. Meanwhile, they were winless after their first two Champions League matches.
They revived their European fortunes somewhat to reach the second group stage – where their maiden Champions League voyage would end – as runners up to Real Madrid.
Even more emphatically, normality was restored domestically when a 24-game unbeaten run followed in the league, including the famous 5-1 win over Lazio. Eventually, Fabio Capello's side secured a runners-up spot in Serie A, behind Juventus.
2023-24
When Roma gave Jose Mourinho a three-year contract in 2021, they might not have envisaged his third season in charge starting in such negative fashion. However, after three games, they found themselves third from bottom.
Roma had to come from 2-1 down to draw with Salernitana on the opening day, before they lost 2-1 to Verona and Milan. Mourinho was absent from the touchline for the Salernitana and Verona games due to suspensions carried over from a turbulent end to the previous campaign.
Players like Houssem Aouar, Renato Sanches, Rasmus Kristensen and Romelu Lukaku made their debuts during these games, as well as Leandro Paredes for the second time, but after back-to-back European finals in Mourinho's first two seasons, there could be suggestions of the team being further behind their schedule of progress than they should have been.
Perhaps an international break there and then came just in time. As seen above, a wide range of fates can follow a negative start – from relegation to a runners-up finish – so the doom and gloom could continue or disappear depending on how effectively the squad works.