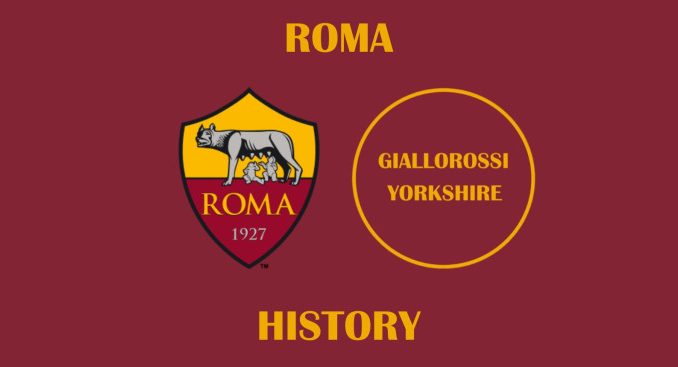 Rick Karsdorp signed a new contract with Roma earlier this week as a reward for his response since returning to the club in the summer.
After his troubled first two years in Rome, few would have predicted that this new deal would be justified. But it is.
Karsdorp's first two seasons at Roma were plagued with injuries. He barely got near the pitch and looked like a poor investment.
In an attempt to get his career back on track, Karsdorp was sent back on loan to his former club Feyenoord for the 2019-20 season. Even that didn't exactly go as planned.
When he came back to Roma in the summer, it seemed likely Karsdorp would be sold. But a twist of fate led by Alessandro Florenzi's move to PSG opened up a space in the squad for him.
Karsdorp has turned out to be exactly what Paulo Fonseca has needed at right-back. The Dutchman has brought balance to the team and has provided as many assists as any other defender in Serie A so far this season.
Embed from Getty Images
His attitude deserving plaudits, it made sense to extend his contract. He will be hoping his next four years at Roma are as successful as this one.
Karsdorp is not the only player to have overcome a challenging start to life at Roma. Few can recover after making a negative first impression in an unforgiving environment, but here are five other players who did.
Roberto Pruzzo
Embed from Getty Images
Arguably Roma's greatest ever number nine, only Francesco Totti scored more goals for the club than Pruzzo. He was the focal point up front of the Giallorossi team that won Serie A in 1982-83 and outscored every other player in the league in three different seasons
But there was a time when all that seemed a distant dream for Pruzzo. After moving from Genoa in 1978, he struggled to hit the ground running.
Pruzzo wanted to leave after a tough first few months at Roma, having only scored three league goals by the January after his move. Fortunately, fate intervened and he went on to spend a decade with the club – by the end of which he had scored more times for La Magica than anyone before him.
Rudi Voller
Embed from Getty Images
Like Pruzzo, it feels impossible to imagine Voller as anything other than a prolific marksman. However, just like the man he effectively replaced in 1987 (even though they were teammates for a year), Voller's time in Rome got off to a slow start.
His first season in Serie A brought only three goals from 21 league games. Hence, he too would have been considering an early exit, but ended up staying for a total of five years.
Voller rediscovered his scoring touch almost instantly and, either side of winning the World Cup with Germany in 1990, left Roma with 67 goals to his name. Such was his eventual impact that he joined Pruzzo in the club's Hall of Fame in 2014.
Edin Dzeko
Embed from Getty Images
There was much anticipation when Roma signed Dzeko from Manchester City in 2015. A title winner in two different countries, he appeared to be the world-class striker the club had been lacking for years.
Fans were shocked, then, when he inexplicably missed a number of relatively simple chances in his first season. Confidence in Dzeko diminished and doubts were raised of his future.
But the Bosnian provided an emphatic response in his second season, breaking the record for the most goals scored by a single player in any Roma season. The year after that, he scored in every round of Roma's deepest European run of the Champions League era.
He still misses chances that look easier to score, but it matters little in comparison to the number of goals he has been the author of. Now in his sixth season, he is Roma's third highest scorer of all time.
Alisson Becker
Embed from Getty Images
When Alisson arrived at Roma in 2016, he was a relatively unknown quantity from Brazil. When he left two years later, he was the most in-form goalkeeper in the world.
But there was a chance that Roma fans may never have got to see his true talents. Despite already being Brazil's number one, he had to settle for a place behind Wojciech Szczesny in his first season at Roma.
Unlike others on this list, he didn't perform poorly when he played; he just didn't get enough opportunities to build up any kind of consistency. Disgruntled, Alisson wanted to leave. But when Roma didn't sign Szczesny permanently, the door opened for him to fill his gloves.
Alisson went on to enjoy an extraordinary season. Like Dzeko at the other end of the pitch, he was pivotal to Roma's run to the 2018 Champions League semi-finals. In total, he kept 22 clean sheets in all competitions that season.
His form saw him snapped up by Liverpool for a fee that made him the most expensive sale in Roma's history.
Leonardo Spinazzola
Embed from Getty Images
Arriving at Roma in the same summer as Paulo Fonseca, Spinazzola initially struggled in the new coach's 4-2-3-1 system.
Despite making a name for himself as a left wing-back with Juventus, Fonseca preferred to use the right-footer as a full-back on the opposite flank. It didn't really suit him.
Hence, Spinazzola was close to leaving the club after just half a season. He underwent a medical with Inter in January 2020 ahead of a swap deal that would have seen Matteo Politano move the other way. But something went wrong, causing Inter to request a second medical.
The two clubs were at loggerheads with one another and the deal collapsed. Spinazzola returned to Rome refreshed and eager to prove himself.
When Fonseca reverted to a 3-4-2-1, Spinazzola was finally able to flourish in his favourite role on the left. He ended the year as one of Roma's best players of 2020 and continues to be key to this day.
Show your support by following Giallorossi Yorkshire on Twitter, Facebook and YouTube, and subscribe to the monthly newsletter.