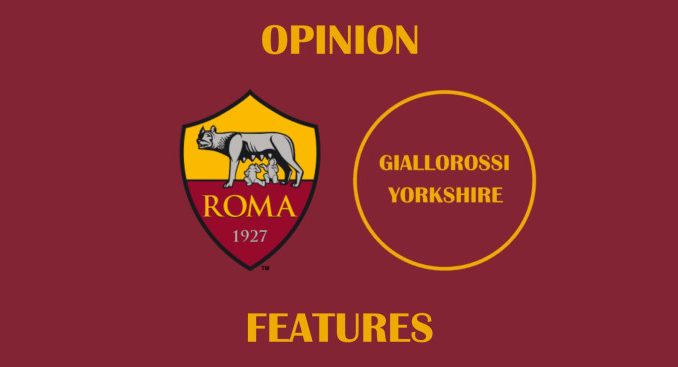 The makeup of Roma's strike force for the 2021-22 season will have more familiar elements than expected and a new component that has also come as something of a surprise.
Until the arrival of Jose Mourinho as coach, it almost seemed a certainty that club legend Edin Dzeko would leave Roma this summer. After a fall-out with Mourinho's predecessor Paulo Fonseca and with his contract entering its final year, a departure seemed likely for the Bosnian – prompting links with a wide range of big-name strikers.
Amid all the speculation, the only certainty was that Borja Mayoral would continue with the club, into the second season of his two-year loan from Real Madrid.
Already a couple of months into Mourinho's reign and with the start of the season approaching, Dzeko remains a Roma player too after all – with another striker ready to bolster the ranks.
Few would have predicted Eldor Shomurodov as Roma's new striker up until recently, but the Uzbekistan international has arrived to add another dimension to Mourinho's attack. He may not have been the big name like Mauro Icardi or Andrea Belotti that some were hoping for, but in time, this move could make sense.
While Dzeko will likely be linked with an exit until the end of the transfer window, it seems he is more and more likely set to stay – meaning Roma will have three centre-forwards in 2021-22.
It is certainly a change of approach from Roma, whose last coach stubbornly stuck to a one-striker system, thus negating the need for too much depth in the position. Ironically, under Fonseca, Roma found their best backup striker in years with Mayoral.
Before, finding a deputy to Dzeko had been a tough task. The likes of Nikola Kalinic, Patrik Schick and Gregoire Defrel all came and went without too much of an impact. There were times when it felt like there was no genuine alternative to Dzeko – which often wasn't a major problem due to his scoring exploits – but that was something that needed to change as time went on.
Thus, having three strikers will be something of a luxury for Roma in the forthcoming season. While none are of world-class level (Dzeko used to be), they can make up in quantity what may be missing in quality.
The appointment of Mourinho meant it made sense to keep Dzeko. Roma's new boss has admired the ex-Manchester City hitman for the best part of a decade, so seemed unlikely to turn down the chance to finally work with him. Even Dzeko's biggest admirers, Mourinho included, knew it was time to start looking to the future, though.
Embed from Getty Images
Even so, the Bosnian can still be the main man this season; he remains the most famous of Roma's strikers and his reputation has been well-earned. Many look back on his last season as a disappointment, but he still managed 13 goals from a year in which he made 26 starts and was disrupted by three separate incidents: a collapsed transfer to Juventus, Covid-19, and the aforementioned Fonseca incident.
If Dzeko can score one goal every two starts for Roma this season, he will continue to be a major asset. But at the age of 35, it is time to start phasing him out.
His status as the club's highest earner stipulated that were he to remain in a reducing capacity, Roma could not afford someone of the elite level ahead of him. While there were good options available for decent transfer fees, it would have been unfeasible to sign them in relation to the wage budget. Therefore, the club have had to be clever in terms of working out who will step into his shoes.
Mayoral enjoyed one of the best debut seasons ever by a Roma striker in 2020-21, but still has plenty to prove. Last season was the first in which he had reached double figures of goals at top-flight level and he still seems to be lacking something in terms of presence. Therefore, the club opted not to exercise their option to buy him for a cheaper amount, but keep him on loan for another year to assess the situation.
Embed from Getty Images
Aware that Mayoral cannot step into Dzeko's shoes all alone due to those lingering uncertainties, Roma have found another talent who can help.
Like Dzeko, Shomurodov scored roughly once every other start for Genoa last season. As with Mayoral, he is not yet a proven goalscorer, but can still be useful.
Knowledge of Shomurodov is limited, but the highlight reels from his first Serie A season show him to be a very good one-on-one finisher. He accounts for Dzeko's flaws by scoring the type of chances that the number nine – who instead thrives in the realm of the spectacular – sometimes squanders.
Standing at 1.9m tall, he should also be more of a target than Mayoral, who can instead contribute in games with more space.
Yes, Shomurodov is something of a gamble, but even a higher profile name would have been risky. Icardi, for example, is never too far from controversy, while Belotti has never played at European level.
Between the pair of Dzeko deputies that are available to Roma now, it will be an important season. Shomurodov and Mayoral are essentially competing for the same shirt next season, as well as in the present; such inner competition can only be healthy for the squad.
If Dzeko leaves at the end of his contract next season, it could be up to Shomurodov or Mayoral to replace him permanently. It will not be easy to accomplish, but they now have the perfect audition to show their credentials.
In the meantime, Dzeko can prove his doubters wrong for one last time. He fits the perfect profile of striker for Mourinho, who has worked with some of the game's greatest number nines, and with two players in their mid-20s to support him, the sharing of responsibilities could be a perfect blend.
Embed from Getty Images
It remains to be seen how Mourinho will manage three players battling for the same position. So far in pre-season, he has used a system with only one striker, but the options available to him now mean he can change it up to a front two depending on the needs of each match.
The last time Roma had three strikers in one season was not particularly successful, as both Schick and Defrel flopped behind the more reliable Dzeko in 2017-18. This time, there are hopes for better fortunes – and there is reason to believe the approach will be more successful.
Dzeko, Shomurodov and Mayoral are three good goalscorers who all have points to prove. It still might not work, but with the motivation to back up their ability, they could form the most exciting Roma striker department in years.
Show your support by following Giallorossi Yorkshire on Twitter, Facebook and YouTube, and subscribe to the monthly newsletter.