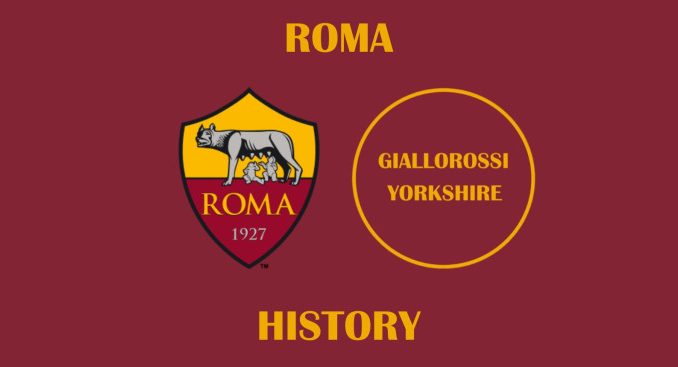 Tammy Abraham is the third English player in Roma history – but he is the first Roma player in England history.
The striker made his seventh international cap on Saturday 9th October against Andorra. It was the first time he has played for his country since moving to Roma, who have never seen one of their other previous English players – Ashley Cole and Chris Smalling – play for their country while owned by the club.
Here he is in a lineup of other players who were the first from their countries to earn a cap as a Roma player.
GK: Rui Patricio
When Roma signed Rui Patricio in the summer of 2021, they were getting one of the most experienced goalkeepers in international football.
Closing in on his 100th cap for Portugal at the time, he remained their first choice shot-stopper – just like for his club – and represented them for the first time as a Roma player in a September match against the Republic of Ireland.
A few Portuguese players had passed through Roma before, but none had played for the country during their stints in the Eternal City until Patricio.
RB: Vincent Candela
Embed from Getty Images
OK, so Vincent Candela mainly played as a left-back for Roma, but as a right footer and with few other options available, he has to make do on the opposite side in this lineup.
When he joined Roma in January 1997, only a couple of months had passed since his international debut for France. In the years to follow, he became a regular for them.
One month after his arrival at Roma, he was called up again by France and played in a friendly against the Netherlands. The next year, he became a World Cup winner with his country.
Candela went on to win Euro 2000 as well, in the summer before he helped Roma to the 2000-01 Serie A title.
In total, 38 of his 40 France caps came while he was a Roma player.
CB: Samuel Kuffour
It's fair to say Samuel Kuffour's glory days were behind him by the time he came to Roma. But the former Bayern Munich stopper still had enough in the tank to represent Ghana.
Kuffour signed for Roma in 2005, going on to make 31 appearances in all competitions in what would be the only season of his three-year tenure that he would actually spend in the capital and not on loan elsewhere.
He played for his country many times before coming to Italy, and did so for the first time as a Roma player in November 2005, in a friendly against Saudi Arabia.
In the January of that season, he went off on African Cup of Nations duty, and subsequently lost his place in the Roma team after his return.
CB: Cristian Chivu
Hailing from a country that literally has 'Roma' in its name, Cristian Chivu had been a Romania international for four years by the time he arrived in Italy as a 22-year-old.
The defender went on to spend the exact same timeframe as a Roma player, between 2003 and 2007, earning several caps along the way.
Chivu never got to play in a major international tournament while owned by Roma, although he did feature at Euro 2008, by which time he had moved on to Inter at club level.
LB: Karl-Heinz Schnellinger
The first player to earn a cap for a country other than Italy as a Roma player was Karl-Heinz Schnellinger in November 1964.
Schnellinger only spent one season in the Roma first team, instead going on to spend the bulk of his career with AC Milan.
A few months into his time in the capital, the defender played for West Germany against Sweden. It would be the only cap of his time with Roma, although he earned plenty more later in his career.
Schnellinger also went on to hold the notable distinction of being the first Roma player to be nominated for the Ballon d'Or that same year, finishing in joint-11th place.
CM: Attilio Ferraris
The first ever Roma player to represent his country was Attilio Ferraris, the club's first ever captain. Already an Italy international when the club was founded, he earned several caps between 1927 and 1934, the years of his first stint in the Giallorossi colours.
That spell culminated with victory in the 1934 World Cup, a tournament in which the combative midfielder made appearances in the quarter-final, semi-final and final.
His first Italy cap as a Roma player was on New Year's Day of 1928, against Switzerland, midway through his club's first ever season.
CM: Paulo Roberto Falcao
Embed from Getty Images
The first foreign player Roma signed when allowed to do so again by the Italian authorities was a memorable one: Paulo Roberto Falcao.
The midfielder joined the club in 1980 in what is largely seen as a turning point for their fortunes. A few years later, they would be champions of Italy for the second time – with their Brazilian star playing a large part.
After earning 14 caps for Brazil prior to his arrival at Roma, it took him nearly three years to get back into contention for his national team. In May 1982, he played against Switzerland in a friendly to become the first Roma player to earn a Brazil cap while at the club.
He would go on to represent his country at the World Cup that summer, before returning and helping inspire Roma to the Scudetto.
RW: Mohamed Salah
Sometimes it felt like Roma had the support of the entire country of Egypt during Mohamed Salah's two-year stint in the capital. After he joined the club in August 2015, many from his homeland kept a close eye on how their star man was getting on.
He often got to show them first hand when on international duty, first playing for Egypt as a Roma player against Chad one month after his transfer.
Only recently 23 at the time, he was already a regular for his country and continued to be as he cemented his reputation with Roma.
During his second and final season in Rome, he went away halfway through to help his country in the African Cup of Nations, in which they reached the final.
Since his transfer to Liverpool, he has gone on to represent his country at a World Cup and has become their captain.
AM: Hidetoshi Nakata
A popular player from the 2000-01 title-winning squad, Hidetoshi Nakata was not just the first player from his country, but the first from his continent, to represent Roma.
The Japan international rose to worldwide prominence at the 1998 World Cup, having already represented his nation for around a year. Although that adventure ended in the group stage, it helped him get noticed. He joined Perugia the same year, before Roma snapped him up in January 2000.
Two months later, he became the first Roma player to play for an Asian country when featuring in Japan's 2-1 win over China.
His spell in Rome lasted 18 months and culminated with a Serie A winner's medal, having also featured at the Confederations Cup in the closing weeks of that campaign, without ever being unavailable for his club. In fact, he missed the final, after captaining Japan and scoring in the semis, so he could be on the bench for Roma's penultimate game of the season.
After his departure from the club that summer, he went on to play at two more World Cups, in 2002 and 2006.
LW: Mirko Vucinic
Joining Roma in the same year (2006) as his final caps for Serbia and Montenegro before their split, Mirko Vucinic went on to commit his international future to the latter after a period of deliberation.
He first represented them in a March 2007 match against Hungary, in which he scored their first ever goal (from the penalty spot).
Vucinic remained with Roma for five seasons before continuing his career with Juventus and then Al Jazira, remaining at Montenegro's disposal until his retirement in 2017.
ST: Tammy Abraham
Both of Tammy Abraham's predecessors as English Roma players had earned plenty of caps for their country, but none while at the club.
Abraham thus made his own small slice of history when starting for England against Andorra on October 9th, 2021.
His international recall was a reward for his positive start at Roma, for whom he had played 10 times – with four goals – up to that point.
Eager to show those in his home country what he can do again, even if the game was away, Abraham did what he needed to do, marking his return to the international scene with a goal.
It was a proud moment for player, club and fans and justification for Gareth Southgate's late decision to call him up during the October international break.
While on duty with England, Abraham has spoken about how moving to Roma has already been the right decision for his career. He will be hoping to enjoy many more caps and goals for his country while playing outside it for his club.
Complete list
Ferraris – Italy (1928)
Schnellinger – Germany (1964)
Falcao – Brazil (1982)
Prohaska – Austria (1982)
Boniek – Poland (1985)
Berggreen – Denmark (1986)
Caniggia – Argentina (1992)
Thern – Sweden (1994)
Fonseca – Uruguay (1995)
Choutos – Greece (1999)
Candela – France (1997)
Alenichev – Russia (1998)
Wome – Cameroon (1998)
Gurenko – Belarus (1999)
Nakata – Japan (2000)
Tomic – Yugoslavia (2001)
Chivu – Romania (2003)
Carew – Norway (2003)
Wahab – Nigeria (2004)
Kuffour – Ghana (2005)
Kharja – Morocco (2005)
Nonda – DR Congo (2005)
Vucinic – Montenegro (2007)
Diamoutene – Mali (2009)
Pjanic – Bosnia and Herzegovina (2011)
Stekelenburg – Netherlands (2011)
Bradley – USA (2012)
Piris – Paraguay (2012)
Gervinho – Ivory Coast (2013)
Ljajic – Serbia (2014)
Nainggolan – Belgium (2014)
Ibarbo – Colombia (2015)
Salah – Egypt (2015)
Gyomber – Slovakia (2015)
Machin – Equatorial Guinea (2015)
Moreno – Mexico (2017)
Under – Turkey (2017)
Kastrati – Kosovo (2017)
Schick – Czech Republic (2018)
Diawara – Guinea (2019)
Mkhitaryan – Armenia (2019)
Lopez – Spain (2019)
Kumbulla – Albania (2020)
Darboe – Gambia (2021)
Patricio – Portugal (2021)
Shomurodov – Uzbekistan (2021)
Abraham – England (2021)