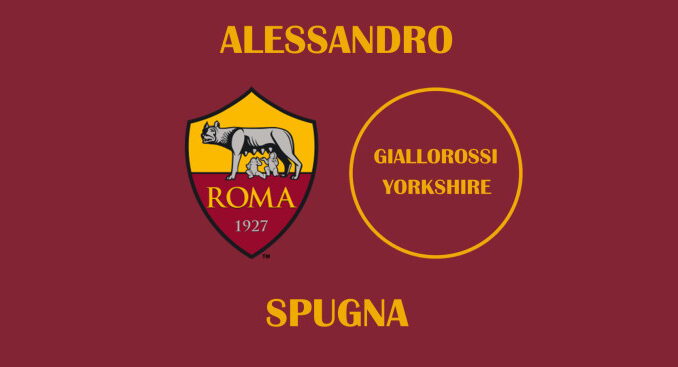 Alessandro Spugna says he already feels at home after taking over as the head coach of Roma Women and explained the importance Betty Bavagnoli will retain.
Spugna was recently appointed as the successor to Bavagnoli as Roma's head coach, just weeks after the team's inaugural boss lifted the Coppa Italia trophy.
Arriving from Empoli, Spugna is a promising coach who will be hoping to take the next step in his career, as well as inspiring the Roma squad to make a similar leap.
As he prepares for his first season in charge, he has told the club website how enthusiastic he is for the challenge ahead.
"My first impression has been fantastic. Very positive," Spugna said.
"From the moment I arrived, everyone has welcomed me really warmly. I immediately felt at home and that's very important.
"I want to thank AS Roma for this opportunity they're giving me. You first thing you realise is that this is a top club, a club that wants to grow and help grow the women's game.
"When I got the call from Roma, I couldn't believe it at first because I wasn't expecting it. Then I quickly realised that I would be taking charge of a big club so I put my emotions to one side and started focusing on the targets we'll set ourselves."
Embed from Getty Images
With Spugna now in the dugout, Bavagnoli has moved to a superior, off-the-field role as Head of Women's Football.
Although she will no longer be the coach, Spugna says she will be extremely important.
"Having Betty Bavagnoli alongside me will make such a difference," Spugna said.
"She'll be key. I've always considered her to be a great coach and having her as a management figure in support will be massive.
"She's vastly experienced and there's a lot of mutual respect. It will help me become an even better coach. I'm delighted to be able to work with her."
As well as Bavagnoli's new role, there have been several changes to the playing squad already, with more on the way. Lindsey Thomas, Agnese Bonfantini and Kaja Erzen are among the players to have left, while Benedetta Glionna, who played for Spugna at Empoli last season, became the first summer signing.
Spugna suggested that more of his former players will soon follow and praised those that remain at his disposal.
"We have an excellent squad that has improved a lot in the last three years," he said.
"There will be some new players joining, a few of whom worked with me before. I think our main target is to get the old and the new players to gel together as quickly as possible. I believe the club has done a superb job with signings.
"They've gone out and looked for players who will fit in well with Roma's plans.
"Roma have always had lots of promising young players. We need to keep a close eye on the youngsters, and especially the Italian youngsters. The Primavera have won the league the last two seasons so there's no shortage of talented youth here.
"We'll have to give them time and opportunities but we must look after them because they represent the future of the Italian game."
Spugna said he did not have a specific system to implement yet, but will seek the best option to maximise the group's talents.
When he does start overseeing games, he wants the club to fight for several objectives.
"We're lucky to have so many good players here and we have to make the most of that," he said.
"First of all, I want to get to know the players properly. I'm not a coach with very rigid tactical ideas. I like to think this team can play in many different ways.
"We have great players and they give us lots of options. We'll see. I like to play attacking football with a team that can dominate the game.
"I want us to be bold no matter where we're playing and play to win. The league gives us 22 opportunities to show that we're the best. We must be bold every time we step out there and try to win every match.
"Roma won the Coppa Italia at the end of last season and I think it was just reward for the efforts of the last three years. I think and hope that victory will instil the belief in every player that they can enjoy similar success in future, in the league for example, maybe qualifying for the Champions League.
"We have the Coppa Italia to defend and the Super Cup to play. There are several targets we can aim for and perhaps achieve.
"One thing I can promise is that the team will strive to improve on a daily basis."
Show your support by following Giallorossi Yorkshire on Twitter, Facebook and YouTube, and subscribe to the monthly newsletter.