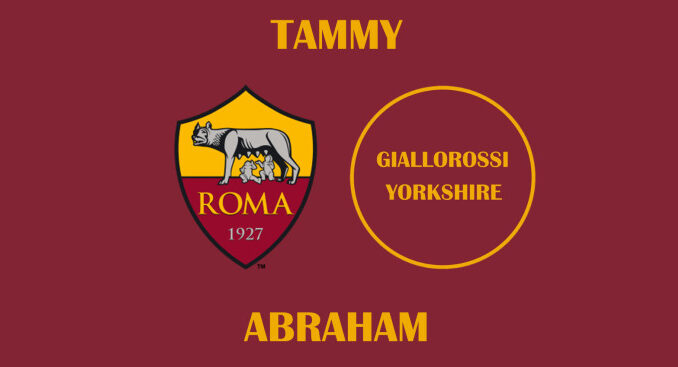 Tammy Abraham reached a minor landmark in early December by arriving at double figures of Roma goals.
His brace in a 3-2 Europa Conference League win over CSKA Sofia brought him to a tally of 10 goals for his new side and 100 in his entire senior club career.
Abraham has adjusted well to life in Italy since his summer move from Chelsea. Despite a few rough patches, he has generally impressed and seems to have settled in quickly. Getting to double figures before Christmas will have been another confidence booster that he is going in the right direction.
He arrived at the tally of 10 goals after 22 appearances for Roma. It could have been a lot quicker given the unfortunate number of times he has hit the woodwork, but his early record still stands up well.
The important statistics will be how Abraham completes the season, or his entire spell with Roma. But in terms of how he has started, here's how he compares with some other great goalscorers from the club's history.
Of Roma's top 10 goalscorers of all time – who he obviously has a long way to go to catch – only three players reached double figures quicker than Abraham. Rodolfo Volk was the quickest, getting to a tally of 10 just 16 games into the 1928-29 season. Also quick off the mark were Pedro Manfredini (19 games) and Vincenzo Montella (20 games).
But Abraham got to the landmark faster than top-three record scorers Francesco Totti (who admittedly was eased into the side as a youngster and was not an out-and-out striker in the early stages of his career anyway), Roberto Pruzzo and Edin Dzeko. In fact, he has already equalled Dzeko's entire debut season in the capital – even if that wasn't a fair reflection of the Bosnian's ability and his debut season with Inter, since leaving Roma in the summer, is going better.
Abraham's task is to follow in Dzeko's footsteps over the course of his five-year contract (unless, of course, Chelsea recall him sooner). The early signs have been positive, but it is a case of keeping the momentum going.
With 10 goals under his belt before Christmas, though, Abraham has the potential to reach a strong tally by the end of his debut season in Rome.
He is displaying decent variety and composure with his finishing as well. Of his 10 strikes so far, there have been tap-ins, pinpoint finishes and even an overhead kick.
Nine goals have come with his right foot and one with his left, but the variety will increase the more chances fall to him.
Four goals have been in Serie A and six have come in the Conference League. He will be hoping to get more consistent in the league, but the fact that he is the outright top scorer by the end of the group stage of Europe's new tertiary competition is an honour he will hope to preserve.
To achieve long-term success, it is important for a player or club to set several short-term aims. Abraham, by getting to double figures so quickly, is well on track as he aims to cement the bond he is building with the club.