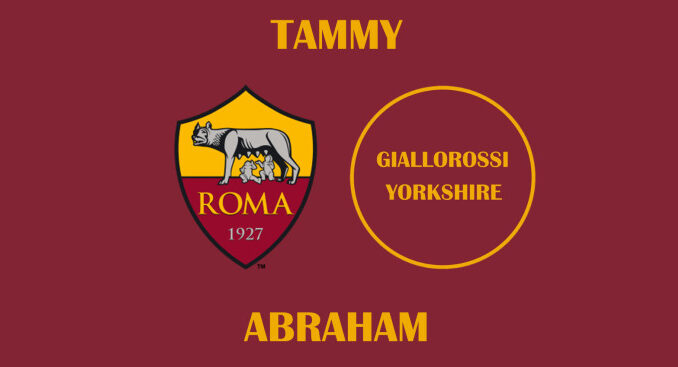 There has been a lot of pressure on the shoulders of Tammy Abraham since his transfer to Roma in the summer for a multitude of reasons.
Becoming the club's second most expensive ever player – he could become a record signing depending on add-ons – meant that there was automatically a burden of expectation on the Englishman before he had kicked a ball. Furthermore, he was filling the shoes of a club legend who had left for free. Abraham seemed like a good successor to Edin Dzeko, but was he €40m better?
The former Chelsea frontman made a quick start to life in Rome to ensure his first impression was good. Although the extent of his exploits were exaggerated by some, there was no doubting that Abraham was quickly getting himself on side with the fanbase and his teammates.
A double assist on his debut against Fiorentina showed he was ready to fit in, and one week later the reward came with his first Serie A goal, against Salernitana. It wasn't a simple strike either, but an impressive way to get off the mark.
From then to the beginning of October, Abraham followed a pattern of scoring in one game then drawing a blank in the next, eventually getting up to a respectable tally of four goals from his first 10 Roma appearances.
Embed from Getty Images
An England recall was the next reward for Abraham ahead of the October international break. He scored on his first cap for his national team since 2019 and would make it into the squad again for the November national fixtures.
But in between, he only scored one goal at club level. Abraham's effort was not in question and a lack of luck was to blame as he hit the woodwork at a scarcely believable rate. But people do not remember how close someone has been, only what they achieved successfully.
Therefore, Abraham's lack of goals will have been weighing on his mind – especially with Roma as a team struggling.
The poor form in between those two international breaks was down to collective reasons, but eyes will always be focused on a striker failing to score in such instances. And with Dzeko still in fine form over at Inter, the focus on Abraham became even sharper.
Since the most recent break, though, things have gone better for Tammy and his team. Roma have won three games out of three and Abraham has scored the same number of times.
He certainly started to lift the burden in the last game before the break by returning to the scoresheet against Venezia. But with Roma still losing that match, there was nothing to celebrate.
Since, though, there has been. Roma's return to form has not necessarily been smooth and neither has Abraham's; he scored a brace against Zorya Luhansk in the second game back but should have got four. It didn't matter, though, as that was an occasion to celebrate, with Europa Conference League progress secured.
Abraham's second goal that day was one of his best yet for Roma, an overhead kick from close range. His instincts were getting back and they would remain alive for the final game of the month.
Tammy scored the only goal of Roma's 1-0 win over Torino, again a well-taken finish, to round off November in a positive fashion.
"I always love to score – but the most important thing is to win. Hopefully there are many [goals] to come and many more wins to come," he said in the aftermath. It may be something of a cliché, but the results so far suggest each factor may be going hand in hand.
When overcoming obstacles, it doesn't matter how the end result is reached, just that it is. And once over the line, the flourishing can begin again – just as club and player are finding out.
After a tricky time, both Roma and their new star striker look to be shaking off some concerns again. This is far from a one-man team, but with Abraham in form, his club can be much stronger.
Both Roma as a whole and their number nine are a work in progress and there will be bumps in the road. But they have shown they can overcome them and it could be a positive season when the time comes to reflect at the end of it.