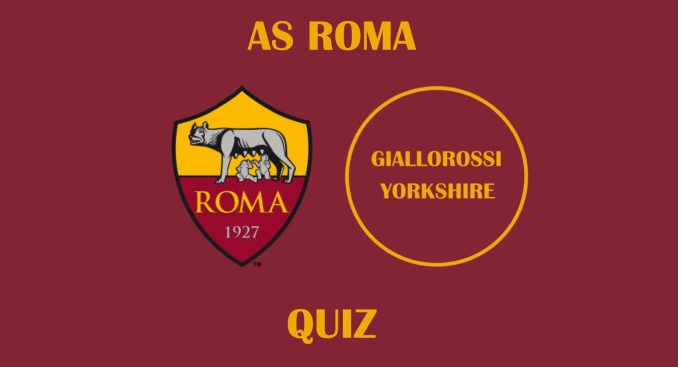 Everyone knows who Roma's top scorer of all time is – but how many within specific criteria can you name?
This quiz tests your knowledge of the players to have scored the most goals for Roma by the number of letters in their surnames.
So, the player with five letters in their name shouldn't take too much thinking about – but some of the others could be testing.
For clarification, a surname like 'De Rossi' – who is not one of the answers – would count as seven letters.
The number of goals each player in question scored is given as a hint, with some not managing many at all but being the only ones to have done so with a name of their length.
Therefore, this quiz tests both common and obscure knowledge. See how you get on and share your score with @RomaYorkshire on Twitter.
Good luck!