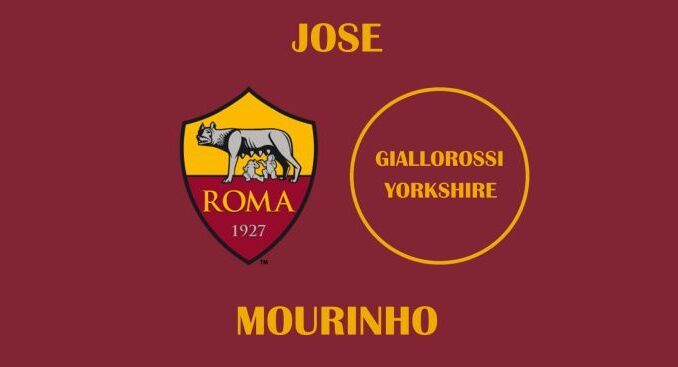 Jose Mourinho spoke to the media on Wednesday ahead of the second leg of Roma's Europa Conference League play-off against Trabzonspor.
Roma will be looking to protect a 2-1 lead from the first leg in order to book their place in the group stage.
The manager had plenty to say, as usual, in his pre-match press conference. Here are five of his key quotes.
On the approach to the game
"We know that a draw will be enough for us, but we will only think about that when it gets to the 80th or 85th minute of the game, when we won't want to take too many risks [in that case]. But the mentality needs to be that it is a standalone match that we want to win."
On Lorenzo Pellegrini's position
"If we had three Pellegrinis, then I would play all three of them in the team. I won't leave even one of them on the bench. He's a versatile player, he can adapt to a number of different roles and positions. The other day he even played wide on the right for a bit. He also created that great moment from which Tammy [Abraham] hit the crossbar. Lorenzo is intelligent, he knows the game, he knows what the coach is asking from him."
On Amadou Diawara's future
"The transfer window is open until August 31 and until then things can happen, but it can also happen that Diawara stays with us. He's an option for me, he's a quality player with experience and he's a good professional too. We have a good relationship because he's a great boy – he will never be a problem for us. So because of that we are calm as far as Diawara goes. There's no issue."
On a lack of VAR in the Conference League
"At the very least I would have expected to have goalline technology tomorrow – but perhaps they don't have it in Turkey. That would already be an improvement. We have to adjust, let's see. I understand how difficult it is for UEFA: it's a new competition, it's a competition with a play-off phase and teams from countries and stadiums where they perhaps don't have the conditions to have VAR right now. So we have to accept that these things are a process."
On rotation
"The focus has to always be on the next match. Tomorrow the Conference League is more important to us than Serie A. I am not thinking about making many changes, I am not thinking about rotation. For us, tomorrow is the big game."
Show your support by following Giallorossi Yorkshire on Twitter and Facebook, and subscribe to the monthly newsletter.