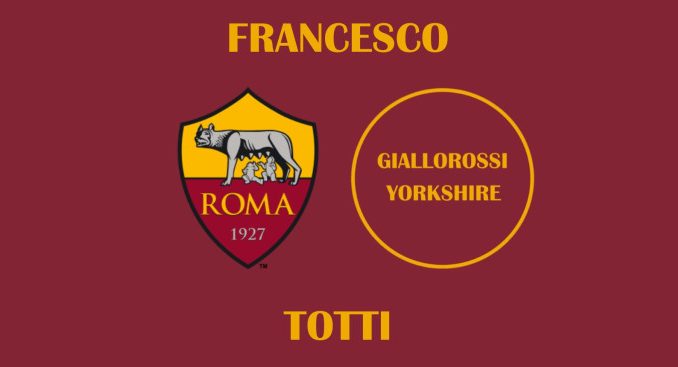 Francesco Totti believes this will be the year of Lorenzo Pellegrini, and also gave his seal of approval to Tammy Abraham and Nicolo Zaniolo.
The years following Totti's retirement – save for the Champions League run of 2017-18 – have not been particularly enjoyable for Roma, but things seem to be heading in the right direction again with Jose Mourinho at the helm.
Mourinho was hailed as the best coach in the world by Totti when his appointment was confirmed, prompting the Special One to reveal his regret at arriving too late to cross paths with him as a player.
But Mourinho has been getting on just fine in the era beyond the club's best ever player, winning each of his first five games – the first time he has ever done so in any of his jobs in management.
In a new interview with Gazzetta Dello Sport, Totti has reiterated his enthusiasm to see Mourinho at his beloved club.
"The news is that he has chosen Roma," Totti said. "He's a flexible coach, who has won a lot, has charisma. He is undoubtedly a great character and motivator for the team.
"He has always been and remains an added value: both on the pitch and in the management of the group."
Asked in what way Mourinho has impressed him most so far, Totti said: "In his ability to get in tune with the environment immediately. He puts himself in front of everyone, acts as a lightning rod, an ability that in a city like Rome can be decisive."
Embed from Getty Images
Going into coaching himself never seemed a likely avenue for Totti post-retirement – he is currently working as the head of his own scouting agency – but one thing he does know all about is how to be a good captain.
Totti wore the armband for the best part of two decades, lifting five trophies in the process.
But the baton has been passed on in recent years and the current occupant of the captaincy is Lorenzo Pellegrini, who enjoyed a more consistent 2020-21 season – despite the team failing to as a whole – and is thriving this term as well.
And when asked whose year this will be, Totti said: "I hope for Lorenzo Pellegrini.
"Roma and Rome understand the value of this lad. He's really strong and has all the moral skills needed to be a leader.
"He knows how to behave, he knows how to stay in his place, he's humble. He's a worthy captain."
Embed from Getty Images
Totti also gave his approval to Roma's new attacker, Tammy Abraham, who has made a positive impression in his first month or so in Italy.
The English forward has been described by the legendary ex-captain as a top-level talent.
Totti said: "He is a talent of international level, he comes from Chelsea. He is young, he has the shots that have not been seen in Rome for a while and that have thrilled the fans.
"He is good technically and he's a player who fights. I am sure he will do well."
Someone else who could be like a new signing for Roma this year is Nicolo Zaniolo, who missed the entirety of last season after suffering a second ACL injury.
But he has his confidence back now and will be aiming to get back on the path to greatness he appeared to be on before.
Embed from Getty Images
A couple of years ago, Zaniolo denied he would ever take Totti's number 10 shirt, even though it was technically never retired. However, some have spoken of similarities between the two that could see the 22-year-old follow in his footsteps.
Totti wants everyone to be patient with Zaniolo but has high hopes for the prodigious talent.
"He's young and returns after two serious injuries," Totti said. "We all hope he will become a champion but he still has to prove a lot.
"For all that has happened to him, he must 'help' himself even more by training and working hard. Growing up, he matures, he must also do it from a character and professional point of view, to surround himself with people who help him.
"What happens off the pitch in Rome is fundamental: it comes in front of everything. He has great prospects and can certainly have a great career. Let's see in 10 years what level he will have reached.
"I repeat, I wish him only the best."
Show your support by following Giallorossi Yorkshire on Twitter and Facebook, and subscribe to the monthly newsletter.