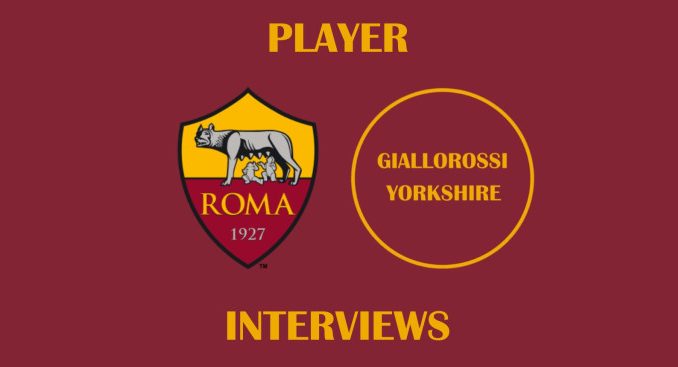 Nicolo Zaniolo says he would not even consider saying yes if he was offered the number 10 shirt at Roma.
Many have earmarked the Italian youngster as the heir to Francesco Totti at Roma, thanks to his creativity from attacking midfield. Zaniolo has issued a defiant response to his critics on the pitch recently, scoring four goals in four games since former Roma boss Fabio Capello suggested he had taken the wrong path.
However, in an interview with UEFA, Zaniolo admits he has a lot of work to do before he can even be compared to the former Giallorossi captain.
"Regarding Francesco, I think that for any youngster to be compared to him is a great emotion," said the 20-year-old. "However, I must say that I am Nicolo Zaniolo, I must improve and so much more. There is only one Totti… I must continue on this path."
Zaniolo further reiterated his respect for the legendary Totti when asked if he would accept the number 10 shirt – which has been vacant since the ex-captain retired – if it was offered to him.
"No, I wouldn't even think of it. I would keep mine, it is a form of respect towards the captain. I wouldn't even try to say yes."
Zaniolo's next appearance for Roma will come in the Europa League, when the Giallorossi travel to face Borussia Monchengladbach on Thursday. The youngster will be looking to make another positive impression on the continental stage, having made his Roma debut in the Champions League last season.
"I remember it very well. In the morning, [Eusebio] Di Francesco called me and asked me if I was ready to play the match against Real Madrid: unbelievable. I told him: "Certainly, mister."
"But I was still unaware of what I was going through. The team meeting was at 11 in the morning, but the game was at 9pm and I spent all day looking at the ceiling, after calling my parents to ask for comfort, because in the end I felt a great emotion anyway.
"But when I arrived on the pitch, I didn't pay any attention to external things, I only thought of enjoying myself and playing. In the end, if I was there, the coach had seen something in me and I must say that it didn't go so bad."
The Champions League campaign ended in bittersweet circumstances for the midfielder that year, as Roma lost the second leg of their Round of 16 clash with Porto, despite Zaniolo's brace in the first leg.
"Against Porto we played for a place in the quarter-finals, it was something new for me; I had never played a game of that type, there were many emotions. I tried to give the maximum, the best for the team.
"Fortunately, I succeeded in scoring a brace, but I wouldn't say that I am established because of this. I must continue like so, working on the pitch to establish myself in the future. I feel like a player who can give a lot but who must still improve much."
Despite the disappointment from that Champions League exit, Zaniolo maintains he will always have fond memories of the atmosphere at the Stadio Olimpico after his performance in the first leg.
"Definitely! I will never forget that evening for the rest of my life, the Champions League nights – but also those of the Europa League this year – they are emotions that I will never get out of my head! But I must be good to not sit on that and continue to do other things, to still play well for this shirt so we can be satisfied together."
After a long wait for a trophy – save for the iconic Mabel Green Cup in pre-season – there is growing optimism that Roma could challenge this season under Paulo Fonseca and end their honours drought. And Zaniolo echoes those thoughts, claiming that his side have the perfect blend of youth and experience to win something.
"Roma this year has changed a lot, but I think it has changed for the better, because we are a young group with older and stronger players by our side, that help the youngsters. It is the right mix to have a great year. They are all the assumptions, now it's up to us to play well to revive Roma and take it to the places it deserves.
"Yes, I think it can be [the year we win a trophy]. It all depends on us, from how we approach the games, from how we train day after day. Victories are not built in a day, but in years. I believe however, that we have everything to be able to have our say, it's only up to us."