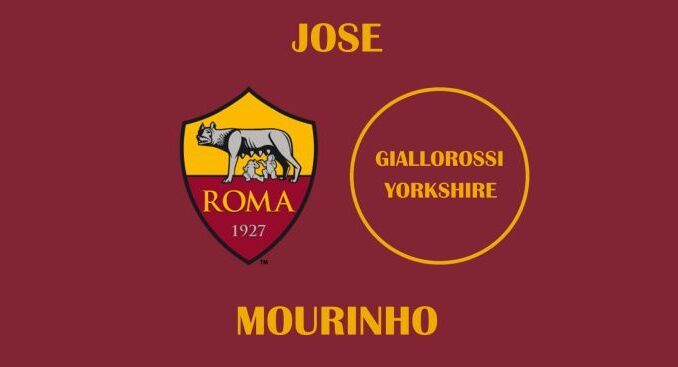 Roma made it to the quarter-finals of the Europa Conference League thanks to a 2-1 aggregate win over Vitesse.
After winning the away leg 1-0, Roma looked to be on course for extra time when Vitesse took a lead of the same scoreline in Thursday's second leg via a wonder volley from Maximilian Wittek. But thankfully, Tammy Abraham nodded in in the last minute to restore the aggregate advantage just in time.
It means Roma are into the quarter-finals, for which they will find out their opponents on Friday. Before then, here's how Jose Mourinho assessed the tie.
On overcoming limitations
"It's a squad with it's limitations, in various ways. Nevertheless, if a few months ago everyone was saying that we didn't know how to see out a contest then today they have to say the opposite; they have to talk about our ability to respond the right way in the closing moments under pressure from our opponents."
On being in control
"Up until their great goal to make it 1-0, it felt like we had the game under control. What did Rui Patricio have to do? What did Vitesse really create?"
On his half-time messages
"At half-time I asked the players to focus on three things. One thing was avoiding giving away set-pieces. The second: when one of their defenders had the ball we had to be alert to the long ball over the top – because that's always what they were looking for with the hopes of maybe latching onto a knockdown. Thirdly, I wanted to make sure we stayed balanced in defence if we lost the ball. We struggled a bit with the third of those, because we sometimes gave the ball away too easily – the two forwards lost the ball a lot. We lost a lot of possession there and in midfield and even down the flanks."
On the deserved outcome
"I am sorry for them. I can't say it was 100% merited on our part, because they played well. But we did what we needed to do across the two games and when you put it all together perhaps it was enough. Over there it was really tough, for various reasons, but now we can think about the derby on Sunday."
On playing before the derby
"Obviously I am not so happy that we have played tonight with many of the players that will also start against Lazio on Sunday, whereas Lazio's players have been smoking cigarettes with Maurizio Sarri at home tonight."