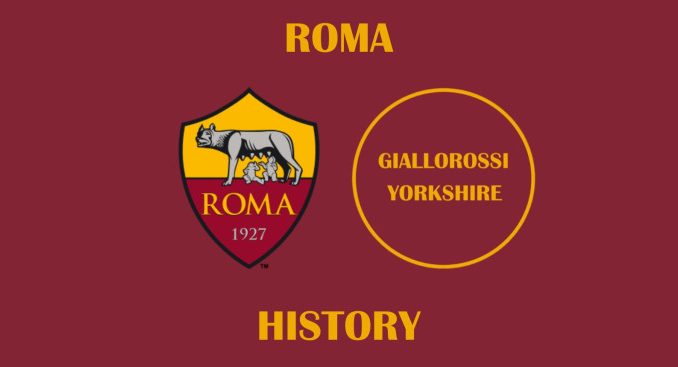 Ahead of any transfer market, clubs must consider the balance between youth and experience as they alter their squads.
Roma have been successful in providing a platform for young talent like Erik Lamela and Marquinhos over the past decade, and Nicolo Zaniolo even more recently – but experience is also needed within the fold.
The addition of 31-year-old Henrikh Mkhitaryan on loan from Arsenal this season has proven to be a relatively successful move, for example – but should Roma search for more players of his experience or look for the long-term?
It is a debate that is likely to be raised again when the transfer window next opens, with Roma linked with veteran players like Pedro at Chelsea and Jan Vertonghen at Tottenham.
While those with a longer-term outlook may prefer a focus on the younger end of the age spectrum, Roma have orchestrated several deals for older players over the years that have proven beneficial.
Here is a countdown of the 10 best players Roma have signed over the age of 30.
10. Max Tonetto
Embed from Getty Images
When Max Tonetto joined Roma in 2006, he had been relegated from Serie A as many times as he had finished in the top half. After a career spent mainly at Lecce, but also with the likes of Empoli and Sampdoria, joining Roma was his biggest opportunity since making one appearance in a six-month spell at AC Milan in late 1999.
Aged 31 when he signed an initial two-year contract at the Stadio Olimpico, Tonetto proved to be a useful player for Roma, and ended up staying for twice the length of his original deal.
Tonetto earned his sole Italy cap while at Roma, before retiring with the club in 2010.
9. Luis Del Sol
Few players arrive at a club and become captain straight away, especially at a club with such a proud tradition of homegrown leaders as Roma, but when Luis Del Sol came to the Italian capital in 1970, he was an obvious choice to carry the team forward.
Having won five major honours in just two years at Real Madrid before going on to make more than 200 appearances for Juventus, Del Sol had more than enough experience at the top level.
Replacing his compatriot Joaquin Peiro as Roma captain when he joined aged 35 in 1970, the midfielder remained for two seasons before returning to his first club back in Spain, Real Betis. The squad Del Sol was part of lifted the Anglo-Italian Cup in his final season, although he had already left by then. Still, it was a successful conclusion to his story.
8. Francesco Graziani
One of the elements added to Roma's Scudetto-winning squad of 1983, Francesco Graziani had been a World Cup winner with Italy the year before.
Born in the outskirts of Rome, his career up to that point had seen him score more than 150 goals, for the likes of Torino and Fiorentina. And even though he was past his prime at 30 years old, his arrival was a benefit to Roma, offering strong support for main striker Roberto Pruzzo.
Graziani started alongside Pruzzo in the 1984 European Cup Final, but was one of the Roma players who missed in the penalty shootout. Overall, though, Graziani was a useful player in his three years at Roma, scoring 21 goals in 97 games.
7. Federico Balzaretti
A man who arrived as a 30-year-old after a lengthy stint with Palermo, Federico Balzaretti left as a cult hero thanks to his goal against Lazio in 2013.
Revitalising the left-back position for Roma following the departure of Jose Angel, Balzaretti impressed thanks to his passion and commitment.
Sadly, injuries disrupted the final years of his career, denying him the chance to really cement himself as a modern day icon. However, he continued in an off-field role with the club for several years after his retirement in 2015.
6. Morgan De Sanctis
Embed from Getty Images
There were some doubts over whether Morgan De Sanctis would be the right man to guard the goal for Roma when he signed on in 2013, replacing Maarten Stekelenburg.
De Sanctis had spent four seasons as Napoli's main goalkeeper, but was 36 when he joined Roma. Of course, keepers can last longer than their outfield counterparts, but even so, this might have been pushing it a bit far.
For two seasons, though, De Sanctis was Roma's first choice, only sacrificing his starting spot when Wojciech Szczesny was signed on loan from Arsenal in 2015. Even then, he had impressed enough to initially make who would be first choice a bit of a debate.
Szczesny ultimately claimed that berth from him, but De Sanctis still impressed when given a chance, saving a penalty against Carpi.
5. Joaquin Peiro
When Joaquin Peiro joined Roma in 1966, he had featured at two World Cups for Spain and had won Serie A twice (as well as the European Cup and Intercontinental Cup) with Inter Milan.
The midfielder, 30 at the time of his arrival, was Roma's most expensive signing of that summer, but over the next four seasons, he became a key figure for the club.
Inheriting the captain's armband by 1968, Peiro lifted the Coppa Italia with Roma in 1969, having scored four goals in the final group.
4. Maicon
Embed from Getty Images
After an unsuccessful time in England with Manchester City, former Inter Milan full-back Maicon was given the chance to return to Italy with Roma in 2013.
Joining a week before his 32nd birthday, Maicon became first choice at right-back under Rudi Garcia in what was both player and manager's first season at the Olimpico.
As Alessandro Florenzi continued his transition from midfielder to full-back, Maicon featured less over the next couple of seasons, but his experience remained an asset.
3. Seydou Keita
Seydou Keita was 34 when Roma signed him on a free transfer in 2014, bringing with him a wealth of experience from his time at the likes of Barcelona, Sevilla and Lens.
The Malian midfielder established himself as a leader of the group, wearing the captain's armband on a few occasions in the absence of Francesco Totti and Daniele De Rossi.
After originally signing on for just one year, Keita impressed enough to earn a second season at Roma, meaning by the end of his tenure in the capital, he had made more than 50 appearances for the club.
The last of those confirmed his place as the 10th oldest player to ever represent Roma, at the age of 36 years and three months.
2. Aleksandar Kolarov
Embed from Getty Images
A few eyebrows were raised when Roma signed former Lazio left-back Aleksandar Kolarov from Manchester City in 2017. At 31 years old, there were doubts over whether he could still perform at the top level.
Three years later, he is still one of the most important players in Roma's squad, and is usually one of the first names on the team sheet. Kolarov was a force of nature in his first season, starting 34 out of 38 Serie A games, and has refused to relinquish his starting berth since.
Despite his increasing years, Kolarov has proven himself to still be a dynamic presence up and down the left flank, and thanks in part to his expertise from free kicks, has contributed 18 goals in all competitions.
Kolarov has shown that age is just a number. Now, the €5m spent on him looks like one of the shrewdest deals Roma have ever pulled off.
1. Gabriel Batistuta
Gabriel Batsituta was already a Serie A legend by the time he joined Roma, having fired in more than 200 goals for Fiorentina in the 1990s, but he had never won the league title.
Neither had Roma since the 1980s, when the club signed him in 2000. It was a match made in heaven, as Batistuta proved to be one of the missing pieces of the puzzle that would lead the club to glory again – and Roma in turn gave him the platform to earn the honours he deserved.
The Argentine striker made an instant impact, scoring 20 goals in 28 league games in his first season as Roma finally got their hands on the Serie A trophy again.
Batistuta's form waned over the next year-and-a-half he spent at Roma, but his quality in guiding the club to the Scudetto in 2001 was enough to ensure he will always have a place in folklore.
Embed from Getty Images