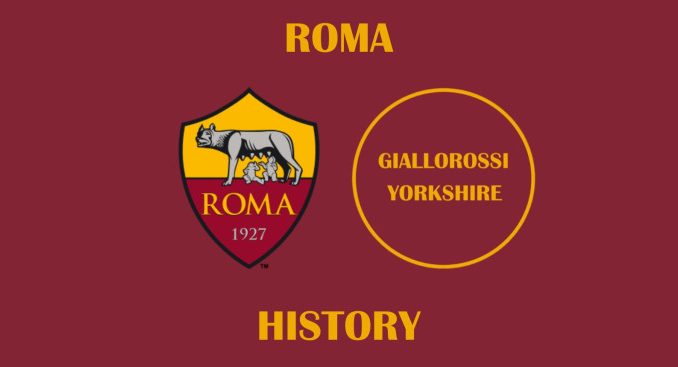 Roma head to Spain to take on Sevilla in the first leg of their Europa League Round of 16 tie on Thursday.
It's a game which sees a Roma side formed from the ashes of Monchi's troublesome tenure as sporting director face the team he is currently in charge of.
With Serie A action suspended due to coronavirus, the Europa League will be Roma's sole focus over the next few weeks, so they will be trying their utmost to get the better of the La Liga outfit.
The two sides have never met in competitive action, but did face off in a friendly in 2017, which Sevilla won 2-1.
However, Roma have faced plenty of other Spanish teams in European competitions down the years – with a wide range of fortunes. Here are their last 10 ties with sides from La Liga.
2018-19 Champions League: Real Madrid
First Leg: Real Madrid 3-0 Roma (19th September 2018)
Embed from Getty Images
The last Spanish team Roma faced were Real Madrid, who were their group stage opponents in last season's Champions League. The first fixture between the two sides had been a struggle. Gareth Bale scored in between goals from Isco and Mariano Diaz to open proceedings in Group G.
While the match was not one Roma will want to remember because of the scoreline, it did produce a small piece of history. It was the game in which Nicolo Zaniolo made his debut for the club as a somewhat unknown quantity. Since, he has gone on to become one of the team's most important players.
Second Leg: Roma 0-2 Real Madrid (27th November 2018)
Roma won both their other home games in the group without conceding, but this time were on the receiving end of a defeat to nil.
Without key players like Edin Dzeko and Daniele De Rossi, Roma fell to a 2-0 defeat, with goals from Bale and Lucas Vazquez seeing Madrid win.
2017-18 Champions League: Barcelona
4th April 2018: Barcelona 4-1 Roma
The season before had seen Roma record their biggest achievement of the Champions League era, but the first leg rendered Roma's chances of progressing from their quarter-final tie virtually impossible. Two unlucky own goals, from Daniele De Rossi and Kostas Manolas, were followed up by a Gerard Pique goal to put the Giallorossi in a perilous position.
Edin Dzeko restored some hope with the away goal that, one week later, would turn out to be vital. However, things did not end on an optimistic note when Luis Suarez pounced on a Maxime Gonalons error to restore Barca's three-goal advantage.
Things did not look good, but the events of just six days later would mean this game was not the one that went down in history.
Second Leg: Roma 3-0 Barcelona (10th April 2018)
Embed from Getty Images
Bouncing back from the first leg disappointment, Roma enjoyed one of their greatest ever nights as they reached the semi-finals of the Champions League for the first time under the competition's current name. Trailing by three goals from the first leg, Eusebio Di Francesco's side shocked the world by tearing Barcelona – considered by many to be the best team in the world – apart.
It was a dominant performance from start to finish, with goals from Edin Dzeko, Daniele De Rossi and Kostas Manolas completing the unlikeliest of comebacks.
2017-18 Champions League group stage: Atletico Madrid
First Leg: Roma 0-0 Atletico Madrid (12th September 2017)
Embed from Getty Images
The group stages of that season's Champions League had put Roma up against another La Liga opponent in Atletico Madrid. The tournament opened for Roma with a stern draw at home to Atletico, in the first sign that they would be competitive against the very best that season.
The Spaniards were the more threatening side, but Alisson Becker produced one of the first of many heroic performances in the Roma goal to keep them at bay. He did not concede a single goal at home in that season's Champions League, until he faced his next club, Liverpool, in the semi-finals.
Second Leg: Atletico Madrid 2-0 Roma (22nd November 2017)
The side from the Spanish capital were favourites to win the group, but even though they won their clash in matchday five, that honour was left to Roma.
Group winners 

🇪🇸 Barcelona
🇹🇷 Beşiktaş
🏴󠁧󠁢󠁥󠁮󠁧󠁿 Liverpool
🏴󠁧󠁢󠁥󠁮󠁧󠁿 Man. City
🏴󠁧󠁢󠁥󠁮󠁧󠁿 Man. United
🇫🇷 Paris
🇮🇹 Roma
🏴󠁧󠁢󠁥󠁮󠁧󠁿 Tottenham#UCL

— UEFA Champions League (@ChampionsLeague) December 6, 2017

  
In a group of many twists and turns, Atletico's only win came in their home tie with Roma, with goals from Antoine Griezmann and Kevin Gameiro getting the job done. Bruno Peres was sent off for the Giallorossi.
2016-17 Europa League Round of 32: Villarreal
First Leg: Villarreal 0-4 Roma (16th February 2017)
Embed from Getty Images
Roma are aiming to go further in the Europa League this season than last time they were involved in the competition, when they were eliminated at the very stage they have reached now.
But before Lyon ended their journey in the 2016-17 Europa League, Roma conquered Villarreal in the Round of 32.
Setting them up strongly for their progression to the next round was the first leg triumph over the Yellow Submarine. After Emerson Palmieri opened the scoring, Edin Dzeko scored a hat-trick to give Roma a commanding advantage.
Those three goals helped Dzeko on his way to being the competition's top scorer that season, despite Roma's relatively early elimination.
23rd February 2017: Roma 0-1 Villarreal
A healthy enough advantage had been built up in the first leg for the 1-0 defeat Roma suffered at the Stadio Olimpico to be inconsequential.
2015-16 Champions League Round of 16: Real Madrid
First Leg: Roma 0-2 Real Madrid (17th February 2016)
Roma were on a roll under Luciano Spalletti after he replaced Rudi Garcia midway through the 2015-16 season. However, that form did not translate across to the Champions League, with Real Madrid knocking Roma out in the Round of 16.
The first leg ended with exactly the same scoreline as the one that would follow it the next month. Cristiano Ronaldo would win the Ballon D'Or at the end of the year, and inevitably, he scored in both legs against Roma to seal the Giallorossi's fate.
Second Leg: Real Madrid 2-0 Roma (8th March 2016)
Embed from Getty Images
The second leg at the Bernabeu saw Francesco Totti brought on to receive a glowing reception from the Madrid fans. It's the worst kept secret in football that Totti nearly joined Real in the prime of his career – he would likely have won the Ballon D'Or at least once if he had made the move – only for his heart to persuade him to remain with his boyhood club.
That symbol of mutual respect from the fanbase that could have seen him don their jersey was one of the sweeter moments from the tie overall, which was too comfortable for Los Blancos to be remembered in footballing terms by either side. As Totti's last ever Champions League appearance, though, it will always be somewhat significant.
2015-16 Champions League group stage: Barcelona
16th September 2015: Roma 1-1 Barcelona
Embed from Getty Images
Stealing the headlines in that season's group stage was one of the most famous goals in recent Roma memory. Alessandro Florenzi, at the time still in the early stages of his conversion to being a right-back, beat Marc-Andre Ter Stegen from nearly the halfway line to cancel out Luis Suarez's opener.
The goal went on to be named one of the three best scored worldwide that year, narrowly missing out on the Puskas Award.
#OnThisDay in 2⃣0⃣1⃣5⃣

😱😱😱 @Florenzi 🆚 Barcelona 🚀⚽️🎯#UCL #MondayMotivation @OfficialASRoma @ASRomaEN pic.twitter.com/32hzjR37cm

— UEFA.com DE (@UEFAcom_de) September 16, 2019

  
24th November 2015: Barcelona 6-1 Roma
Ronaldo was not the only world class player to condemn Roma to misery in that year's Champions League, as his rival Lionel Messi scored a brace in a hefty group stage defeat for the Lupi.
Edin Dzeko scored the consolation for Roma, then managed by Rudi Garcia, in one of the first signs of his excellent European scoring record for the club. Camp Nou is the only venue the Bosnian has scored at in multiple European games for Roma.
2007-08 Champions League Round of 16: Real Madrid
First Leg: Roma 2-1 Real Madrid (19th February 2008)
Roma's record against Real Madrid has never been the best, quite understandably, but the tables were turned in 2008, when Roma won both legs of their Champions League Round of 16 tie.
Goals in either half from David Pizarro and Mancini saw Roma bounce back from an early Raul goal to gain a first leg advantage against a side featuring Fabio Cannavaro, Arjen Robben and a young Sergio Ramos.
Second Leg: Real Madrid 1-2 Roma (5th March 2008)
Embed from Getty Images
If one win wasn't enough – and with the lead only one-goal strong, and Madrid getting an important away goal, it wasn't expected to be – Roma backed up their impressive win with another by the same scoreline in the return leg.
Raul scored again for the Spaniards, but this time, Rodrigo Taddei and Miro Vucinic scored late on to send Roma into the quarter-finals for the second season in a row.
2006-07 Champions League group stage: Valencia
First Leg: Valencia 2-1 Roma (27th September 2006)
The season before, Roma reached the Last Eight for the first time in the Champions League era. Early in that journey, Luciano Spalletti's side faced Valencia in the group stage, with mixed results.
Despite Francesco Totti scoring a penalty, Roma fell to a 2-1 defeat in their first away game of the group.
Second Leg: Roma 1-0 Valencia (5th December 2006)
Embed from Getty Images
Fortunately, qualification for the knockout stages had already been secured by the time Valencia visited the Stadio Olimpico for the reverse fixture. Roma wanted to end the group with momentum, though, and captain-for-the-day Christian Panucci's first half goal ensured they did just that – although their opponents still finished top of the group, with this being their only defeat of those six games.
2004-05 Champions League group stage: Real Madrid
First Leg: Real Madrid 4-2 Roma (28th September 2004)
2004-05 was a turbulent season for Roma, who saw four managers come and go. It was interim manager Ezio Sella who was in charge for the first meeting with Real Madrid in the group stages of that season's Champions League – the only match he would oversee for the club.
Things looked bright to start with, though, as Daniele De Rossi and Antonio Cassano gave Roma a 2-0 lead. A star-studded Madrid bounced back, though, with a brace from Raul and goals from Luis Figo and Roberto Carlos giving them the win.
Second Leg: Roma 0-3 Real Madrid (8th December 2004)
Sella was no longer in charge by the time Madrid visited for the second meeting of the group, with Luigi Delneri now at the helm. This time there was no glimmer of hope for Roma, as Real blew them away after a Figo brace followed up (the original) Ronaldo's opener.
Roma ended the group stages without a single win, and would not appear in the Champions League for another 18 months.
2003-04 UEFA Cup fourth round: Villarreal
First Leg: Villarreal 2-0 Roma (11th March 2004)
During Fabio Capello's last season as Roma head coach, the Giallorossi were eliminated from the UEFA Cup – predecessor to the Europa League – by Villarreal. Much like when the two sides would meet more than 10 years later, the result in the first leg did the damage, although this time it wasn't in Roma's favour.
Second Leg: Roma 2-1 Villarreal (25th March 2004)
Embed from Getty Images
Roma tried to force extra time when they took Villarreal back to Italy for the second leg, with Emerson and Antonio Cassano temporarily bringing them level in the tie.
That parity lasted just 16 minutes, as Anderson – one of Villarreal's scorers from the first leg – netted again to curtail Roma's involvement in the competition. It was Capello's last European match in charge of the club.