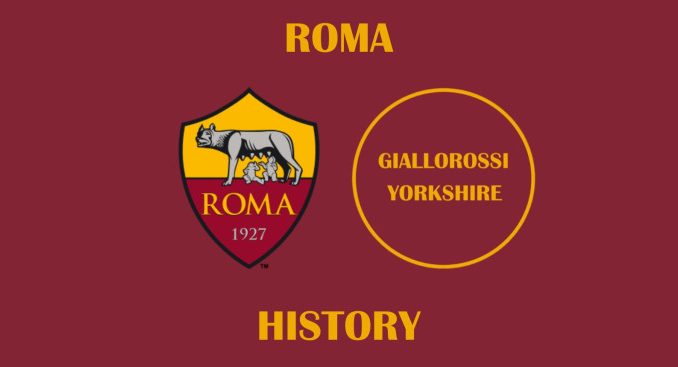 Roma have been represented by players from far and wide over the years – and now have a full complement of continents when it comes to goalscorers.
After Australian-born Cristian Volpato scored his first goal for the club, Roma have now seen players from every continent (apart from Antarctica, obviously) find the net for them.
Here is a history of who was the first from each to do so.
EUROPE: Luigi Ziroli (1927)
The first ever player to score a competitive goal for Roma was Luigi Ziroli. The Italian – who never played for his country – opened the scoring in the 58th minute of the club's first ever league match, a 2-0 win over Livorno in September 1927.
SOUTH AMERICA: Arturo Chini Luduena (1927)
Roma's formative squad only had one foreign player, the Argentine-born Arturo Chini Luduena. He would later become an Italy youth international, but his origins were in South America, where he played for Newell's Old Boys until 1926, when he joined Alba Audace – one of the clubs that would merge to form Roma the year after.
Chini's first goal for the new setup was in a 3-3 draw with Inter in December 1927.
ASIA: Hidetoshi Nakata (2000)
One of the most exciting members of Roma's most recent Scudetto-winning squad, even if he wasn't always a starter, was Hidetoshi Nakata.
How Hidetoshi Nakata produced the most iconic performance by a Roma sub ever
The Japan star was the first Asian player to represent Roma after joining in January 2000. He opened his account for the club one month later, with the first goal in a 2-2 draw with Perugia – the side from whom Roma had signed him.
AFRICA: Shabani Nonda (2005)
One of the many players to score on debut for Roma, Shabani Nonda ultimately did not build on enough from his stoppage-time goal against Reggina in a 3-0 win on the opening day of the 2005-06 season to earn a longer-term stay.
But no-one can take away from him the fact that he became the first African to score for the club. Born in Burundi but a DR Congo international, he finished his sole season in Rome with eight goals.
NORTH AMERICA: Michael Bradley (2012)
When Roma were taken over by American owners, it would only be a matter of time before a player from the States signed up. Michael Bradley joined from fellow Serie A side Chievo in the summer of 2012.
The USA international got off the mark for his new club in an October win over Atalanta that year. However, it was his only goal that season. He would add one more the following season before returning to the MLS midway through.
OCEANIA: Cristian Volpato (2022)
Roma were relying on young, unproven talent to earn a result against Hellas Verona in February 2022. After going two goals down, the comeback was set in motion by Cristian Volpato.
The academy product, a member of Francesco Totti's agency, had debuted for the senior side earlier in the season. His first goal was a cleanly-struck effort.
Volpato is eligible to play for Italy, but was born in Australia. Therefore, Roma have now had goalscorers from every continent.
---
Show your support by following Giallorossi Yorkshire on Twitter and Facebook.