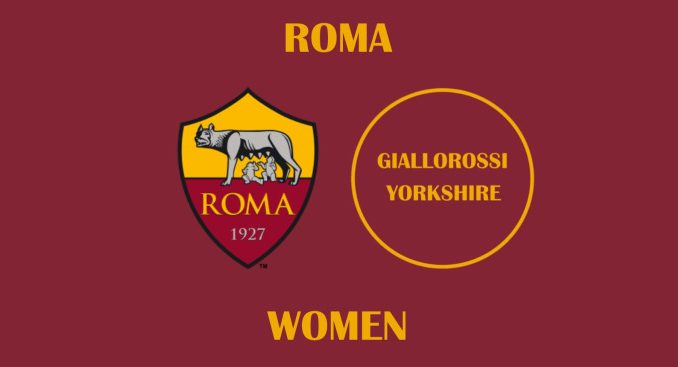 Lindsey Thomas has left Roma Women after two contrasting seasons in the capital and is expected to join AC Milan.
Thomas joined Roma in 2019, marking her entry into Italian football. The French forward made an instant impact, top scoring with nine goals in her debut year.
Her second season in Serie A was more of a challenge, as her goal output dropped after being placed more regularly out wide. Even so, she still had a positive impact on the team and made many assists.
However, her time with the club has now come to an end after two years, she has confirmed.
Writing on Instagram, she said: "Roma, it is never easy to say goodbye to a city like you, a club like yours and your fans.
"I have felt at home. I arrived on my tiptoes, with the enthusiasm of trying this new adventure in 2019. Today, I leave with my head held high, proud to have been part of this great team, of this great club, to have participated in the conquest of the first Roma Women trophy.
"During these two years, I have met some incredible people. Inside me, I will take the mark that each of you has left me.
"I thank all the club that gave me this opportunity, my teammates, the staff that allowed us to reach this masterpiece, my coach who gave me so much and made me grow a lot, and two special people that without them, the path would have maybe been different.
"It is never easy to say goodbye Roma, you are a unique and magical city. You have left a great mark on me, a mark that has certainly changed me. I thank you for all the things you have given me.
Embed from Getty Images
"For me it is only a see you later and not a definitive goodbye. The time has arrived for me to try a new adventure, to confront myself with other difficulties, to discover other things.
"I wish you a great season, I give a big 'good luck' to Roma Women, to the club, to reach your goals. We will surely see each other again on the pitch.
"Sempre Forza Roma. Daje Roma. The unique city that you are, the unique city you will remain for me.
"See you later, Roma."
Thomas was only one appearance away from reaching her half-century of games for Roma, for whom she scored a total of 14 goals.
She was certainly not lying when she said she would see the club again on the pitch soon, as she is believed to have undergone a medical with fellow Serie A side AC Milan.
Grazie, Lindsey.
Show your support by following Giallorossi Yorkshire on Twitter, Facebook and YouTube, and subscribe to the monthly newsletter.