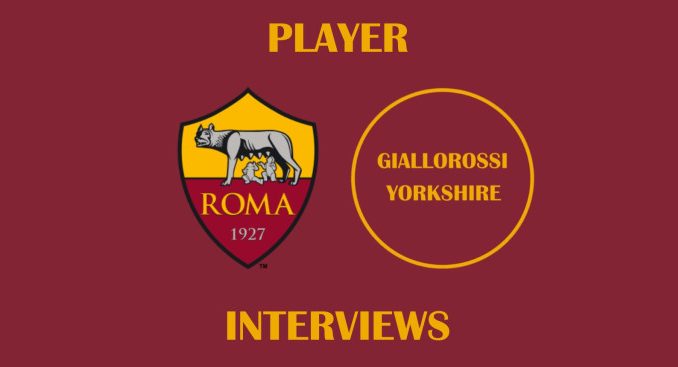 Gianluca Mancini says that Chris Smalling "always gives everything", while praising another of his defensive partners, Federico Fazio.
Mancini and Smalling have formed an effective partnership at centre-back over recent weeks, vastly improving Roma's defensive performances.
Despite the fact that they do not speak the same language fully, the pair have developed an understanding on the pitch that has made them the clear first-choice partnership at the back – even if Mancini had impressed as an emergency midfielder earlier in the season.
In a fan question and answer session via Roma TV+, Mancini explained how he works so well alongside the Englishman.
"There's a lot of reasons," he said. "Chris doesn't speak Italian, although he is learning.
"It's something that is difficult to explain, sometimes we understand each other with a look.
"In football terms, I do [speak English]. But he knows how to say a few things in Italian: if a man is coming over, if we need to move to the left or to the right. With our eyes we understand each other.
"He is someone who always gives everything, though, and that's what I love about him. In that regard, I still need to improve a lot, even if I'm still young.
"But he is always locked in, for 90 minutes and beyond he is 100 per cent focused. That helps me as well with the little slips I can make."
Embed from Getty Images
With both players absent at the weekend for the win over SPAL, Federico Fazio was tasked with leading the backline, and Mancini adds that he learns a lot from the Argentine as well.
"We all have a great rapport, it's not just about Mancini and Smalling. Federico Fazio is called The Commander and he really is exactly that.
"Even if he has not played so much, in training if there's something he has seen or some advice he has, he will always pass it on. That's the spirit we have, among all the defenders.
"We follow the coach's instructions. He decides who goes out there on matchdays, but everyone knows exactly what they have to do and that's really important."
Locked in 🔐👀🔐

Even Gianluca Mancini finds it difficult to explain why he and @ChrisSmalling work so well together on the pitch...#AskMancini #ASRoma pic.twitter.com/xZimK7IuY2

— AS Roma English (@ASRomaEN) December 18, 2019

  
To watch the full Q&A session, fans should get a subscription with Roma TV+.