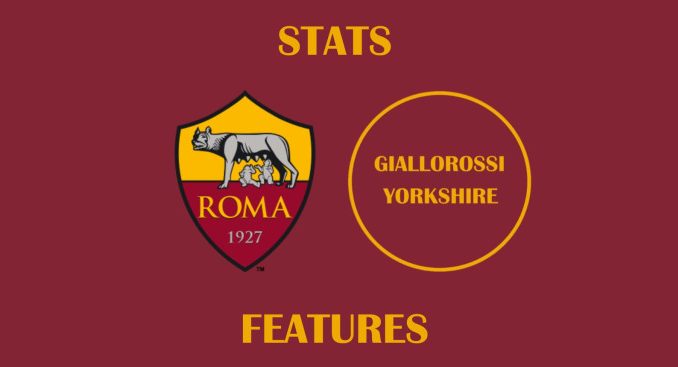 Several Roma goalkeepers have found the starting berth challenging over the years, yet some have made a better first impression.
Although some of the club's best ever keepers, like Alisson Becker, Franco Tancredi and Fabio Cudicini, had to be patient before becoming number one, others have hit the ground running.
That was the case for Rui Patricio in the 2021-22 season, as he matched the record for the highest number of clean sheets in a debut campaign among Roma goalkeepers.
Here is the list of the top 10. For those on the same number of clean sheets, the one who got them in the fewer number of games is ranked highest.
10. Maarten Stekelenburg – 8 and a bit
Embed from Getty Images
Prior to his 2011 arrival at Roma, Maarten Stekelenburg had only previously played for Ajax. During his time there, he had put himself into the position of being Netherlands' number one.
His experience, the thought was, should have benefited a Roma in transition under Luis Enrique. The club endured a rocky start under their new coach, and the first of Stekelenburg's clean sheets came in a draw with Inter in which he had to go off in the first half. But it still technically counts, which would make his tally nine.
Over the course of the season, he managed eight more shutouts – including in the reverse fixture against Inter – generally remaining number one despite competition from Bogdan Lobont and Gianluca Curci.
9. Wojciech Szczesny – 9
When Roma signed Wojciech Szczesny on loan from Arsenal in 2015, the plan was described as being him rotating with the more experienced Morgan De Sanctis. Instead, the Poland international made the starting spot his own.
In a season that helped revive his career, Szczesny played 34 times in Serie A and an ever-present eight times in the Champions League. In the process, he kept nine clean sheets, including in a November 2015 derby win.
His form ensured he remained the number one into a second season of his loan spell, ahead of new arrival Alisson.
8. Pau Lopez – 9
Embed from Getty Images
Alisson went on to succeed Szczesny as number one and did even better. However, Roma found it hard to replace the Brazilian after his 2018 exit. One of the players who tried to fill the void was Pau Lopez, the most expensive goalkeeper signing in the club's history.
It is widely felt that Lopez did not live up to that tag. A mistake in the derby midway through his first season (2019-20) was a turning point for the worse. But either side of it, he kept nine clean sheets from 42 games (32 in the league, 10 across the cups).
However, perhaps tellingly, Roma's only clean sheet against another of the seven sisters that season came when it was Antonio Mirante in goal instead against Inter.
7. Giovanni Cervone – 10
An experienced but uncapped Italian, Giovanni Cervone was in the middle of his career when he joined Roma at the age of 26 in 1989. He arrived from Verona, having previously built experience with the likes of Genoa and Parma.
Cervone instantly grasped the starting gloves, essentially succeeding 1983 title-winning shot-stopper Franco Tancredi. From 27 Serie A outings, he managed seven clean sheets, plus a further three from six in the Coppa Italia.
He went on to remain at Roma for seven more seasons, making 246 appearances – a tally only Tancredi and Guido Masetti have bettered as keepers for the club.
6. Pierluigi Pizzaballa – 12
Probably the least familiar name on this list, Pierluigi Pizzaballa played for the club between 1966 and 1969, winning the Coppa Italia in his final season.
In the first of three campaigns with the club, the ex-Atalanta man only let in 36 goals from 32 games. He kept 11 clean sheets in Serie A and one in the cup.
After his time with Roma, the one-cap Italy international – who was his country's third-choice at the 1966 World Cup – played for Verona and Milan before returning to hometown club Atalanta.
5. Doni – 13
Embed from Getty Images
Roma's most-used goalkeeper of the 21st Century, Doni was brought to Europe by Roma in 2005 after commencing his career in his native Brazil.
Replacing the departing Ivan Pelizzoli after the tumultuous 2004-05 season, Doni didn't start in Serie A until being thrown into the cauldron for the derby on the eighth matchday, a 1-1 draw. He was generally preferred to Gianluca Curci after that point.
Consequently, he kept 11 clean sheets from his 28 league appearances and added two more from five games in the cups. In total, he only conceded one more goal than the number of games he played.
4. Francesco Antonioli – 15
The goalkeeper who guarded the net during Roma's Scudetto win of the 2000-01 season, Francesco Antonioli had arrived ahead of the previous campaign, just like coach Fabio Capello. Joining from Bologna, he was approaching his 30th birthday at the time.
Across 42 appearances in his debut season, he would only concede 35 goals. Along the way, there were eight clean sheets in Serie A and seven in the cups.
Although he would sometimes be regarded among the weaker links in one of Roma's most successful sides – the club kept trying to sign Gianluigi Buffon, but missed out – Antonioli's place in the club's history cannot be taken away.
3. Guido Masetti – 16
The first great goalkeeper Roma had, Guido Masetti joined from Verona in 1930, ahead of the club's fourth season. He instantly became first choice, playing in 32 of their 34 Divisione Nazionale games.
Within them, he conceded just 29 goals and set a new record for the highest number of clean sheets by a Roma keeper in one season: 16.
Masetti would go on to play for Roma until retirement in 1943. He lifted the club's first Scudetto as captain in his penultimate year.
2. Rui Patricio – 22
Embed from Getty Images
As stated earlier, the post-Alisson years had been tough for Roma – until Rui Patricio arrived.
The veteran Portuguese goalie joined from Wolves as the first signing of the Jose Mourinho era in 2021. Although some questioned his age, Patricio proved any doubters wrong by becoming one of the most reliable Roma goalkeepers in recent memory.
Playing in all but one of Roma's 55 matches in the 2021-22 season, he kept an impressive 22 clean sheets – including against the likes of Napoli, Atalanta and Lazio. Most significantly of all, he could not be breached in a standout performance in the Europa Conference League final. Consequently, he helped Roma win their first UEFA trophy.
1. Morgan De Sanctis – 22
Embed from Getty Images
But remaining top of this list by setting the same tally in fewer games (39) is Morgan De Sanctis.
Somewhat like Patricio, he was in his 30s when he joined Roma. Not everyone knew if he was the right number one to take the club forward. However, the former Napoli man became a key figure for fellow debutant, coach Rudi Garcia.
Roma famously won the first 10 Serie A matches of Garcia's reign, only conceding one goal within them. De Sanctis started all of them; hence, he had nine clean sheets already from that inspired start. He would go on to amass 13 more.
Garcia's side sadly fell short of the title after losing steam. But it was still one of their most memorable seasons of the decade. De Sanctis was a key member of the squad that achieved it.
---
Show your support by following Giallorossi Yorkshire on Twitter and Facebook, and subscribe to the monthly newsletter.