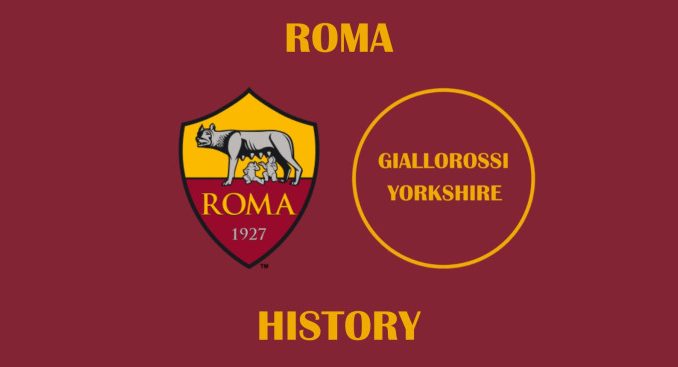 Roma have provided a platform for many talents to enter European football throughout the decades, whether they got to enjoy those players for lengthy spells or not.
Several players have been plucked from not just other countries, but other continents, to varying degrees of success.
In general, Roma have found forays into such markets productive, either unearthing gems who went on to strengthen them for years, or finding talents who they could turn a quick profit on as European giants took advantage of their talent-spotting skills.
Here's a look back at 13 notable names who have Roma to thank for bringing them into European football from South America.
Enrique Guaita
One of the first foreign players in Roma's history, Enrique Guaita joined the club from Estudiantes in Argentina, his country of birth, in 1933.
The two seasons that followed for Guaita in Italy were a thrill. Roma's top scorer in each of them, the attacker netted 43 goals in just 63 appearances for the club, becoming the Capocannoniere in his final year.
Despite already having been capped by Argentina, he was able to switch international allegiance to Italy during his time with Roma, going on to win the World Cup in 1934.
However, his time with the club ended when he fled to France one year later in fear of being called up to the Italian army for an invasion of Ethiopia during the regime of Benito Mussolini. He never came back to Roma, instead returning to Argentina – whose national team he was allowed to represent again – in 1936.
The circumstances of his departure from Italy were somewhat controversial, but in time, he has been remembered as one of the club's best strikers, however brief his stint in Serie A was.
Miguel Angel Panto
Aged 26 at the time he joined Roma, Miguel Angel Panto arrived from San Lorenzo in his hometown of Buenos Aires, Argentina, in 1939.
A winger, he would go on to play a key role in the club's first ever Scudetto in his third season, scoring five goals in the last five games of the campaign. Panto was one of four ever-presents in that squad, along with Luigi Brunella, Aristide Coscia and Amedeo Amadei – the latter of whom was the only player to outscore him.
Panto remained with the club until 1943, before his career was interrupted by the Second World War. Once the conflict was over, he resumed his representation of Roma, although he failed to score in the two seasons that rounded out his connection with the club.
He retired in 1947 after scoring 47 goals from 155 games in the Roma colours, a tally that keeps him in the club's top 25 all-time goalscorers to this day.
Alcides Ghiggia
Three years after scoring the infamous winning goal for Uruguay against Brazil in the 1950 World Cup final, Alcides Ghiggia left Peñarol in his native country to join Roma.
His arrival prompted much excitement among the fanbase – Roma earned 15 million lire from his presentation match alone, a friendly against English side Charlton Athletic – and Ghiggia lived up to his billing. The winger went on to stay for eight seasons, eventually becoming club captain and earning more than 200 appearances.
By 1961, at the age of 34, it was time for him to leave the club, but he remained in Italy for a short stint with Milan. Sadly, his tenure in the capital had not garnered a Serie A title, but he was part of the squad that won Roma's only ever European trophy: the 1960-61 Inter-Cities Fairs Cup.
Inducted into the Roma Hall of Fame in 2013, Ghiggia not only scored one of the most famous international goals of all time, but became a Giallorossi great as well.
Dino Da Costa
Roma finished third in the 1954-55 season, just three years after returning to the top-flight following the only relegation in their history. Back where they belonged, they were eager to strengthen their squad to kick on.
In the process, a Brazilian attacker arrived from Botafogo, by the name of Dino Da Costa.
Da Costa had never played for his country, but immediately made a name for himself in Italy. He was ever-present in his first Serie A season and was the club's top scorer.
His positive fortunes continued for the duration of his Roma career, in which he reached double figures in each of his first four seasons before a drop-off in his last full one. He also became an Italy international for one game only, in which he scored, halfway through.
After a loan spell with Fiorentina, he returned to form part of the Fairs Cup winning squad of 1961, playing in the first leg of the final against Birmingham City to go out on a high note.
In total, Da Costa scored 71 goals from 149 games – an outstanding tally for someone who didn't always play as an out-and-out striker.
---
FURTHER READING: Remembering Dino Da Costa, the leading scorer in the Derby Della Capitale
---
Pedro Manfredini
A player whose arrival at Roma was a hot topic, not least because of an infamous photo that gave the illusion that led to his nickname of 'Bigfoot', Pedro Manfredini joined the club a few weeks after winning the Copa America with Argentina.
He was 23 years old at the time and had only ever played for Racing in his native country. As soon as he moved to Italy, he had no issues whatsoever with the transition.
Scoring on his debut for the club in the Coppa Italia, he also went on to grab a goal four minutes into his maiden Serie A appearance.
By the end of his second season, he was a Fairs Cup winner, and in the penultimate year of his six with Roma, he added a Coppa Italia medal to his collection.
After finishing his Roma career with more than a century of goals, he remained in Italy to play for Brescia and Venezia, before settling back in the capital after his retirement.
---
FURTHER READING: History Makers – Pedro Manfredini (on asroma.com)
---
Paulo Roberto Falcao
Quite simply, Paulo Roberto Falcão was Roma's best ever foreign player. After toying with the idea of signing his Brazilian compatriot Zico, the club opted for the Internacional midfielder instead.
Regardless of the idea of how good Zico would have been, the decision was a brilliant one. Falcão took a few weeks to settle in before his class began to show.
Author of many memorable assists during a four-and-a-half year spell, Falcão was one of the most powerful forces that led Roma to the conquest of the 1982-83 Scudetto and subsequent passage to the European Cup final of 1984.
He eventually totalled 152 appearances for Roma and contributed 27 goals, before returning to his native country to see out his career with Sao Paulo.
His impact in Italy would be remembered for generations to come, so much so that as recently as June 2020, fans rightly voted him the club's best non-Italian player of all time.
Embed from Getty Images
Toninho Cerezo
Seeking to build upon the Serie A success they had achieved with Falcão and company in 1983, Roma teamed him up with his compatriot and fellow midfielder, Toninho Cerezo.
After more than a decade of service to his hometown club, Atletico Mineiro of Belo Horizonte, and involvement at two World Cups for Brazil, Cerezo earned his European move in the weeks following Roma's Scudetto.
He played in all 30 league games of the title defence, although Roma just fell short and conceded their crown to Juventus. Nils Liedholm's side were still very strong, though, and Cerezo made a seamless transition into their rhythm.
Cerezo left the club after three seasons, by which point he was the wrong side of 30 years old. However, age was just a number for him, because he kept playing for more than a decade after his departure – eventually ending up back at Atletico Mineiro.
Immediately after his Roma exit, though, he stayed in Italy with Sampdoria, remaining there for six years. During his time with the Genoa-based side, he won Serie A, the UEFA Cup Winners' Cup and the Supercoppa Italiana once each, as well as two triumphs in the Coppa Italia and a runners-up spot in another final of that competition – to none other than Roma.
Walter Samuel
Embed from Getty Images
Signing South Americans had paid off the last time Roma had won the Scudetto, so when they sought to achieve that again in 2000, they repeated the strategy.
The headline addition was the club-record signing of Gabriel Batistuta, the Argentine striker who already had years of Serie A experience from his time with Fiorentina.
However, Roma also went for an Argentine player much earlier in his development: the 22-year-old defender, Walter Samuel.
The centre-back had already played for two of his country's biggest clubs, Newell's Old Boys and Boca Juniors, so Roma were willing to invest in him. It paid off; he played 41 times in all competitions as Roma got the prize they desired within one season.
Samuel remained a consistent feature in the team for four years in total, before doing what Francesco Totti would not – joining Real Madrid.
His time in Spain lasted a solitary season before he was back in Italy with Inter, where he really cemented his reputation. He may have ended up playing more for them than Roma, but La Magica were the ones who effectively made what followed for him possible.
Doni
Embed from Getty Images
Roma's most-used goalkeeper of the 21st Century so far, Doni joined the club in August 2005 for the paltry sum of €18,000. He arrived from Juventude in his native Brazil, where he had also previously represented Corinthians and Cruzeiro.
Approaching 26 by the time he came to Europe, Doni made 33 appearances in his debut season, conceding 34 goals. He remained first choice for four years, before starting to fall down the pecking order.
While still the first choice, he started both legs of the Coppa Italia final in 2007 and the single-legged showpiece in the competition the year after, helping Roma win both editions, as well as the 2007 Supercoppa Italiana.
Following two more seasons as a squad member, he left for Liverpool at the end of the 2010-11 season – although he didn't fare as well as the next Brazilian goalkeeper to make that move (more on that later).
Julio Sergio
Embed from Getty Images
One of the factors behind Doni beginning to lose his place was the emergence of Julio Sergio.
After a fairly nomadic club career in Brazil, he was brought in by Roma at age 27 from Brazilian club America, one year after his compatriot.
Sergio was hailed as the best third-choice goalkeeper in the world by Luciano Spalletti, such was his commitment. A few years down the line, he would be third choice no longer.
The ex-Santos shot-stopper had to wait until August 2009 for his Roma debut, in the final game of Spalletti's first spell in charge, after three seasons without an appearance. Taking his chance due to injuries elsewhere in the department, he kept the starting shirt for most of Claudio Ranieri's tenure as Spalletti's successor.
Sergio became a cult hero for Roma thanks to saving a penalty in a Rome Derby, and also playing on through injury for the final minutes of another game due to the team having no substitutes left.
Erik Lamela
After graduating the River Plate academy, Erik Lamela earned his chance to move to Europe at the age of 19, when Roma came calling.
The Argentine winger made an instant impression, scoring seven minutes into his debut in October 2011 against Palermo with a clever, curled strike from out wide.
His first impressions were a fair reflection of the player he was, too. Lamela went on to score 21 goals in 67 games for the club across two seasons – including 15 in his last campaign with the club.
Roma were unable to hold on to him, as Tottenham reinvested some of the money they received from the world-record sale of Gareth Bale to Real Madrid into signing Lamela in 2013.
Marquinhos
Embed from Getty Images
One of Roma's biggest success stories in terms of maximising profit on a player, Marquinhos cost the club just €7.2m in terms of a loan fee and transfer cost when joining as a teenager from Corinthians in 2012.
Despite his tender years, he became an important player in what turned out to be his only season as a Roma player. Showing his versatility and talent across 30 appearances, his value skyrocketed.
Roma sold the Brazilian to PSG for €31.4m just 12 months after his arrival, giving them a major profit.
---
FURTHER READING: The top 10 Roma players sold for the biggest profit in the Pallotta era
---
Marquinhos has gone on to cement his reputation in Paris, where he has become PSG's captain as he thrives in the prime of his career.
His time at Roma may have been brief in comparison, but that step was crucial for his progression.
Alisson Becker
Embed from Getty Images
Although he was already establishing himself as Brazil number one, Alisson Becker was something of an unknown quantity when Roma signed him from Internacional in 2016.
Originally brought in as the backup to Wojciech Szczesny, Alisson did not make a single Serie A appearance in his debut Roma season, but looked steady in cup competitions.
When Szczesny's loan from Arsenal expired, Alisson was considering his future, but remained with the club to fill the gloves – to mesmerising effect.
The season that Alisson produced was one of the best seen by a Roma player in recent years. He seemed impervious to opposition shots, keeping 22 clean sheets from 49 appearances in all competitions.
He was a major influence in helping Roma to the Champions League semi-finals, where they were beaten by Liverpool – who proceeded to sign him just a few months after.
Alisson may have only had one full season as first choice, but became Roma's most expensive ever sale and fully justified the price.
Whereas predecessor Doni made just four appearances after making the same move to Liverpool, that number represents Alisson's trophy tally on Merseyside, where he has continued to establish himself as one of the best keepers in the world.
The wider footballing landscape is aware of that now, but Roma knew it all along.
Show your support by following Giallorossi Yorkshire on Twitter, Facebook and YouTube, and subscribe to the monthly newsletter.