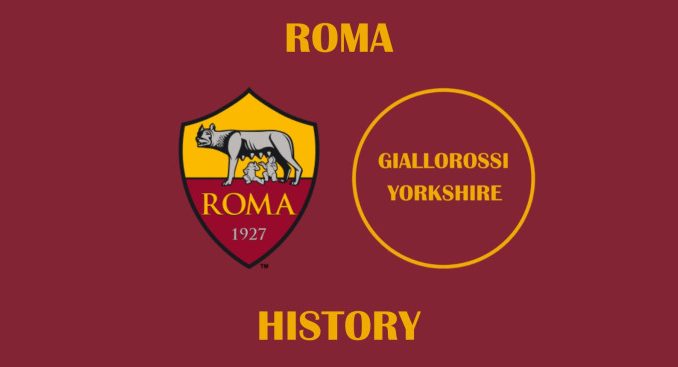 On 22nd June, 2020, Pierino Prati – one of the most gifted strikers to ever play for Roma – passed away.
Having long suffered with illness, Prati died in Como at the age of 73.
More famous for his time with AC Milan, with whom he scored a hat-trick in the 1969 European Cup Final, Prati first joined Roma in 1973. He stayed at the club for the next four years, becoming the focal point up front of Nils Liedholm's first spell as coach.
Prati was 27 years old when he joined Roma, having won seven trophies in a successful spell in Milan before. His addition provided competition for Renato Cappellini, who would spend one year as Prati's teammate before leaving.
The Roma squad Prati joined also included a young Agostino Di Bartolomei, as well as the likes of Sergio Santarini and Claudio Ranieri.
In his first season, Prati got off to a good start with a goal in his first league appearance for the club, against Bologna. He also scored on the final day of the season against Cagliari – but in between, the goals were slightly more spread out than he would have liked.
In total, Prati managed a respectable eight goals from 26 appearances in all competitions in the 1973-74 season. That tally saw him finish as Roma's top scorer, as Liedholm could only guide his new club to an eighth-placed finish.
However, despite the fairly lukewarm beginning, Prati quickly rediscovered his best form.
In his second season, Prati more than trebled his goalscoring output, with 22 goals in 39 games. His run of eight goals from 10 games in the Coppa Italia was a major help, despite Roma being knocked out after the second group stage.
In league action, things went much better for the Giallorossi. Prati scored 14 times in 29 games as Roma climbed to third in the league, qualifying for the UEFA Cup. Only Torino's Paolo Pulici and Bologna's Giuseppe Savoldi scored more than Prati in Serie A.
It had actually taken Roma a while to get going that year, despite how things ended. Liedholm's side failed to score in their first five league matches, but it was Prati who finally broke the deadlock by securing a 1-0 win over Ascoli on matchday six. After that, the floodgates opened.
It was the third time Prati had ever scored 22 goals in a single season. The others had been in his first full season at Milan – the year in which he won his only Scudetto, in 1967-68 – and 1970-71.
Prati's form in front of goal that year saw him score more than half of the total goals he would get in his Roma career. He even accounted for more than half of the Giallorossi's goals as an entire club in Serie A, as they scored just 27 times in total.
Along the way in his most prolific Roma campaign was a decisive goal against Lazio to seal a 1-0 win in the Derby Della Capitale. Its significance was greater than just determining the result of that match – it helped ensure Roma finished one place above their rivals by the end of the season.
In Roma's last home game of the season, Prati scored a hat-trick against Ternana. And while the following year would see his output reduce, he managed another treble in the 1975-76 Coppa Italia against Pescara.
Roma struggled overall in his third year, slipping to 10th in the league standings. Stefano Pellegrini and Carlo Petrini had overtaken Prati in the pecking order, restricting the former Milan star to just two league goals from 10 appearances.
Following Petrini's exit to Verona, Prati was given a few more opportunities in his fourth and final year in Rome. He scored five times in 22 games in all, as the Giallorossi came seventh in the league.
Prati remained a Roma player for the first few months of the following campaign after Liedholm's departure. It allowed him to score one last goal for the Giallorossi, in the Coppa Italia against Modena.
Prati's better days were behind him, though, so he left for Fiorentina in October 1977. He did not score for the Viola, before dropping down a couple of levels to thrive again at Savona. Prati also had a brief spell in the USA with Rochester Lancers.
Ciao Pierino 🌹💛❤️ pic.twitter.com/gZvDMnyHZT

— AS Roma (@OfficialASRoma) June 22, 2020

  
In total, Prati scored 41 goals for Roma – more than any other player managed in the 1970s. To this day, he remains in 28th place in Roma's all-time record scorers chart. He scored more goals for the club than the likes of Mohamed Salah, Rodrigo Taddei and Gabriel Batistuta.
Unfortunately, Prati was unable to win any trophies during his time with the club. But on his day, he was a striker of the highest level. It was no coincidence that Roma's highest league finish in his four years in the capital came in the season in which he scored the most goals.
Renowned for his versatility to play anywhere across the attack, and also his commitment and bravery, Prati embodied the Roman spirit for the few years he spent in the capital.
He earned the nickname of 'Pierino the Pest' for the way he caused problems for opposing defences. He was highly respected by everyone he played with. The speed at which legends of Italian football such as Bruno Conti and Franco Baresi have sent tributes to him since his death show how well he was regarded.
Prati deserved more from his time at Roma. Had he played in a more successful era for the club, he would surely have been better remembered.
But his name will still be committed to memory, thanks to the way in which he represented every club he played for with pride and honour.
Riposa in pace, Pierino.