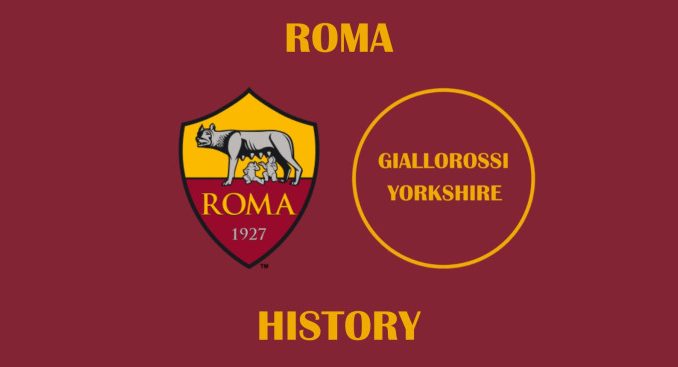 With the amount of talent that has come and gone at Roma over the years, every fan must have dreamt of their best 'what might have been' lineup.
Players like Mohamed Salah, Marquinhos, Miralem Pjanic and Alisson Becker would undoubtedly be included. Where would Roma be if they had been able to keep all of those players and have them at the same time?
But there's another type of 'what might have been' dream that can be equally frustrating to look back at. It's the one of players who nearly joined the club, only to establish themselves elsewhere after their moves fell through.
Of course, not every transfer rumour is true. But some players have been genuinely close to putting pen to paper. Some have even reached the training ground only for the deal to collapse.
Here are 15 players who could have been Roma greats.
Hakim Ziyech
Embed from Getty Images
One of Monchi's biggest mistakes as Roma sporting director was to back down from his proposed signing of Hakim Ziyech in 2018. It appeared that everything was agreed with Ajax, but then the former Sevilla supremo had a change of heart, and pursued a deal for Javier Pastore instead.
The reason for Monchi's snub of Ziyech? He was reportedly unconvinced that the Morocco international could play on the right wing.
That season, Ziyech went on to play a starring role as Ajax matched Roma's run from the year before to the semi-finals of the Champions League. And his position? Right wing.
Reflecting on the failed move, Ziyech told Dutch outlet AD in January 2020: "The reason I don't play for Roma is Monchi.
"It was basically a done deal, but then we never heard from him again.
"He went to Sevilla and wanted to sign me for them and then I was like 'Hit the road Jack!'."
Malcom
The summer after also saw a winger signing collapse, when Roma were usurped at the last minute in their bid to sign Malcom from Bordeaux.
The transfer had even been announced on the club's official website, with his flights booked for that evening, when Bordeaux backed out of the deal to accept a slightly larger one from Barcelona.
That move did not go to plan for the Brazilian, whereas Nicolo Zaniolo began to flourish for Roma in his position, so maybe it's a decision the player regrets more than the club.
David Beckham
Ashley Cole became the first English player in Roma's history in 2014, but that honour could have fallen to the legendary David Beckham before him.
After years of playing for European heavyweights Manchester United and Real Madrid, Beckham set sail for the United States in 2007, where he went on to represent LA Galaxy. But his home continent soon came calling back for him.
In the end, Beckham moved to AC Milan and then PSG, but he admitted that he was tempted to join Roma.
"There was an opportunity for me to join Roma when I was in America and one of the main reasons I was very tempted was Francesco," Beckham said ahead of Totti's final game in 2017.
"To play on a team with him would have be special. It was always special when you were actually on the field against him."
Andrea Pirlo
Another footballing icon who could have joined Roma in the later years of his career was Andrea Pirlo. The stylish midfielder was not short of offers when he left Milan in 2011, and Roma were among those vying for his signature, in what would have been a huge welcome gift from the new American owners.
Despite his good relationship with Franco Baldini, Pirlo wasn't quite convinced, as he revealed in his autobiography, I Think Therefore I Play.
"He [Baldini] tried to take me to Roma before I signed for Juventus. I just wasn't sure of the situation and the circumstances, even though I trusted him. He's great at his job; he's got style.
"The new ownership structure was what concerned me – I just wasn't convinced by it. 'We're going to build a great Roma,' Baldini kept insisting, but he couldn't tell me much, if anything, about the Americans who had bought a majority stake.
"I got suspicious. If the 'new' club had been up and running, had it been a reality and not just words, perhaps I would have signed. Rome is a beautiful city. The people are special and the climate's fantastic."
Zlatan Ibrahimovic
Zlatan Ibrahimovic would go on to become one of the greatest Serie A goalscorers of the 21st century, but it could have been Roma, rather than Juventus, who first brought him to Italy.
Courted by half of Europe during his Ajax days, Roma were one of the teams closer to his signature. Fabio Capello's preference for big, powerful strikers made Ibrahimovic an ideal candidate to lead the line going forwards.
When Zlatan scored a brace against Lyon on his Champions League group stage debut in 2002, shortly before turning 21, Roma began to show an interest. And the player was also open to the move, until some late advice from a Dutch legend.
He admits asking Marco Van Basten in his book, I Am Zlatan Ibrahimovic: "Wouldn't Roma be brilliant?"
However, Van Basten, no stranger to succeeding in Serie A, advised him to stay at Ajax to develop his ability at taking his chances, as they would be fewer and farther between in Italy.
Alas, Ibrahimovic was not able to put that to the test until two years later, when Capello finally got his man – but only after leaving Roma for Juventus.
Erling Braut Haaland
Embed from Getty Images
More recently, Roma had another chance to sign one of the biggest striking prospects in Europe, only to miss out from an error of judgement on Monchi's behalf.
Erling Braut Haaland is now one of the most fearsome strikers on the planet, despite only being 19 years old. The Norwegian has progressed from Bryne to Molde to Salzburg, eventually ending up with Borussia Dortmund this January and making an instant impression.
Former Roma defender Sebino Nela recently spilled the beans on how Roma could have got their hands on Haaland before he left Molde.
"Two years ago a former Roma player proposed Haaland to Monchi: his cost was €4 million," Nela told Centro Suono Sport in February.
"However, the club rejected the chance to sign him and he went to Salzburg."
That will have been the time that Monchi spent a club record sum on Patrik Schick instead, only to see him flop. Much of his struggles came from having to play second fiddle to Edin Dzeko, a role that Haaland would also have had to fill, especially at the age of 17.
However, perhaps there would have been less pressure on Haaland and he would have kicked on for Roma. And given that he was born in Leeds, Roma's failure to sign him meant Giallorossi Yorkshire missed out on a whole range of niche content…
Kenny Miller
Over the years, there have been very few British players at Roma. And Rangers legend Kenny Miller could have become the club's first Scottish player after scoring against Italy in 2005.
Miller told Open Goal in February 2020: "That Italy game for me was massive, that led to actual interest in Italy from Roma.
"There was an opportunity, it never came to fruition but there was some talk. There was some real talk between my representatives and them.
"These kind of games, at that level, can really put you on a lot of people's radar."
Asked about his potential partnership with Francesco Totti, Miller joked that "we would have killed it!"
Kevin De Bruyne
Few players can replicate the kinds of things that Francesco Totti used to do with a football, but Kevin De Bruyne certainly has that skillset. One of the best creative midfielders in Europe, Roma could have signed him for a tiny sum before he got his breakthrough.
Agent Angelo Arquilla revealed back in 2012 that he offered De Bruyne to Roma when the Belgian was still playing in his homeland with Genk.
Of course, looking at how quickly the likes of Marquinhos and Salah came in and moved on, who knows if De Bruyne would have stayed long enough before being sold on, but one thing's for sure – Roma would have got quality out of him had he joined.
Axel Witsel
At the same time, Arquilla also gave Roma the chance to sign De Bruyne's international teammate Axel Witsel. However, the agent claimed that former sporting director Walter Sabatini "made a mistake" with him when he rejected the chance to sign the current Borussia Dortmund star for €6.5m.
Ionut Radu
When Roma sent Radja Nainggolan to Inter Milan in 2018, it appeared they weren't getting the better end of the deal when Davide Santon and an unknown quantity named Nicolo Zaniolo came in the opposite direction.
Ultimately, Zaniolo burst onto the scene to become a bargain purchase, while Santon has been steady enough. However, Roma could have got a different player in return.
Federico Balzaretti, who worked as a club director after his retirement until last summer, has confirmed that Roma had asked for Ionut Radu instead of Santon.
The young goalkeeper is one of the most promising young shot-stoppers in Europe, having since proven himself at Genoa, and could have saved Roma a lot of money had he done so in the capital. Instead, the investment in Robin Olsen did not pay off, forcing Roma to break their transfer record for a goalkeeper to bring in Pau Lopez in 2019.
Coincidentally, in the same interview, Balzaretti also backed up Roma's previous interest in Ziyech, and revealed they had pushed for Atalanta star Josip Ilicic, only to be turned down by the Bergamo club.
Matteo Politano
Gli agenti dei due calciatori stanno provando a non far saltare lo scambio. 

Lippi è in pressing sull'Inter (che al momento non cede) per provare comunque a lasciare #Politano a Roma. L'attaccante vuole solo la maglia giallorossa. #ASRoma #Inter @CorSport pic.twitter.com/UgYEVmgDHD

— Jacopo Aliprandi (@AliprandiJacopo) January 16, 2020

  
Another negotiation with Inter that went wrong was the story of Matteo Politano, which could become notorious in years to come. The winger was all set to return to his boyhood club in January, even undergoing a medical and being pictured wearing the Roma scarf, only for Inter to pull out of their side of the swap deal, which would have seen Leonardo Spinazzola head to Milan.
Politano ended up at Napoli instead, despite pushing for his dream move not to collapse. Who knows if he will ever get the chance to come back to Rome.
Diego Costa
A player that has been linked with Roma again recently, Diego Costa had been suggested as a target for the club on two previous occasions. The first came in 2013, when the Brazilian-born forward had first established himself at Atletico Madrid, but he moved to Chelsea the summer after instead.
Before the start of last season, with Costa back in Spain, Roma made another attempt to sign him, but couldn't present a wage packet attractive enough. Perhaps that situation may have changed, if reports in his adopted home country are to be believed.
Carlos Bacca
Back in 2015, Roma were still in the hunt for a new striker. Before they stumbled upon one of their best ever signings in Edin Dzeko, the closest link appeared to be that of Carlos Bacca.
The Colombian striker was flourishing at Sevilla but wanted to test himself in the Champions League. With Roma battling several other sides for his signature, they appeared to take a step ahead when his agent said the following:
"Carlos is deeply religious and, in Rome, there is the pope – and apart from that we are talking about one of the best clubs."
Bacca did move to Italy, but it was to AC Milan, where he became a flop. And given how Dzeko has done since then, maybe it wasn't so bad after all that Roma missed out.
Diego Maradona
Okay, this one might seem a bit far-fetched, but once there may just have been a small chance that one of the world's greatest ever players, Diego Maradona, could have joined Roma.
In the late 1970s, when Maradona was still a teenager, he was suggested to Roma by one of their former Argentine players, Francisco Lojacono. Dino Viola, who was yet to inherit the club presidency but was still a senior board member, did listen to Lojacono's call, which also suggested the signing of then-River Plate striker Ramon Diaz.
However, Viola viewed it as less of a risk to target homegrown youngsters. Of course, that strategy paid off, as Roma would enjoy their best ever period over the next few years, but given the success Napoli enjoyed when Maradona joined them in 1984, there will always be a wonder of what might have been.
Zico
Embed from Getty Images
Finally, another legendary name who could have done great things with Roma. When teams became allowed to sign foreign players again in 1980, the Giallorossi had a dream – Zico.
The Brazilian midfielder had been a hero for Flamengo and had reached third place in the World Cup with his country in 1978. Dino Viola, by now president, wanted him at Roma, and the player was also keen on the move. But Flamengo were holding up the deal.
Ultimately, Roma changed their targets, signing his compatriot Paulo Roberto Falcao instead. Falcao went on inspire Roma's golden generation, arguably becoming the club's best ever foreign player.
So, in the end, as good as it would have been to have Zico – who later ended up in Italy with Udinese – perhaps that was one missed signing that the club wouldn't need to regret.