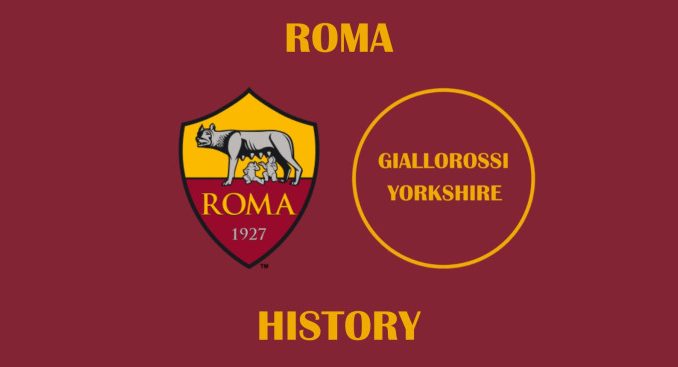 Scoring a hat-trick is something many players can only dream of – but it is something a few have accomplished for Roma over the years.
In fact, 12 players have scored a hat-trick for the club since 2000. Here are all the players who have achieved such a feat.
Vincenzo Montella
Vincenzo Montella managed to score five hat-tricks in his Roma career. The first came in the very first game of the 21st Century, when Fabio Capello's side beat Bari 3-1.
Montella opened the scoring after just two minutes, before future Roma attacker Antonio Cassano levelled things up. Just like Mkhitaryan against Genoa, though, Montella assumed the responsibility and got two further goals – the latter a penalty – to put the result beyond doubt.
He scored another treble the following month, against a club he would later go on to manage, Fiorentina. However, he did not score any hat-tricks in the season in which Roma won the Scudetto.
L'Aeroplanino saved his most memorable performance for 2002, when he scored not just three, but four goals against Lazio in a 5-1 win in the Derby Della Capitale.
He also scored hat-tricks against Chievo in 2002 and Messina in 2004. However, he still managed to end up on the losing side in that latter game, as Roma lost 4-3.
Only Amedeo Amadei and Pedro Manfredini scored more hat-tricks for Roma than Montella.
Gabriel Batistuta
One of the missing pieces that allowed Roma to complete their squad to win the Scudetto, Gabriel Batistuta was already a Serie A legend by the time he arrived for what was then a club record fee.
He fired Roma to the title in his first season with 21 goals in all competitions. He added 12 more goals in the following two seasons before leaving.
Somewhat surprisingly, he only ever scored one hat-trick for Roma. That was against Brescia in November 2000, in just his fifth Serie A appearance for La Magica.
Roma were losing 2-1 when he scored his first goal of the game on the hour mark. But after levelling things up, Batistuta went on to win it – putting Roma in front in the 78th minute and completing his hat-trick in stoppage time.
Francesco Totti
If you added the goals of Roma's second and third top scorers of all-time together, you would still be more than 50 short of Francesco Totti's overall tally for his boyhood club.
Totti didn't just break records, but shattered them across his 25-year career. In total, he scored 307 goals for Roma – the only player ever to score more than 300 goals for a single Serie A club.
One of the records Totti holds is for the highest number of games in which he scored multiple goals. However, most of those were braces – he actually only scored four hat-tricks for Roma.
Two of those came in Serie A – against Brescia in 2002 and Bari in 2009. The latter took him just 22 minutes to complete.
In fact, that 2009-10 season was one of his most prolific, and he added two more hat-tricks in the qualifying rounds of that year's Europa League. Roma recorded 7-1 wins over Gent and Kosice to reach the group stage, with Totti scoring trebles in both thumpings.
Marco Delvecchio
Marco Delvecchio's only hat-trick in Serie A for Roma came in the 1990s, but he was the only player to net trebles for the club in the 21st Century in both the Coppa Italia and the UEFA Cup before it rebranded.
Delvecchio first took the matchball home after his decisive role in a 4-1 win over HIT Gorica in September 2000. He also scored a single goal in the second leg as Roma wrapped up an 11-1 aggregate win.
So far, he is also the only man to have scored a Coppa Italia hat-trick for Roma this side of 2000. He did so in January 2003, nearly 10 years since Giuseppe Giannini had scored the club's last hat-trick in the competition.
Just 27 minutes separated Delvecchio's first and third goals in a 6-3 win over Vicenza in the quarter-finals. Roma reached the final of the competition that year, but sadly lost to Milan.
Antonio Cassano
In one of Roma's biggest wins of the 21st Century, Antonio Cassano was responsible for half of the goals when the Giallorossi beat Siena 6-0 in February 2004.
Cassano was Roma's second highest scorer that season, the only player other than Totti to reach double figures. It was his treble against Siena that took him over 10 goals for the season.
It was part of a rich vein of form for Fant'Antonio, who had scored a brace in his previous home Serie A game. He went on to score once in each of his next two league appearances.
Mirko Vucinic
Already having scored more than 30 goals for Roma by the beginning of the season in which he would score his only hat-trick for the club, Mirko Vucinic proved his importance in a 4-2 win over Udinese in March 2010.
The Montenegrin forward scored a penalty in between two goals both set up by Jeremy Menez.
It brought up his first hat-trick in Serie A for almost five years, when he had scored thrice in a 5-3 win for his former club Lecce over Roma's rivals Lazio.
Dani Osvaldo
Another striker who, like Vucinic, went on to play for rivals Juventus after his time at Roma, Dani Osvaldo was a controversial figure but had a good scoring record for the club.
Roma's top scorer in each of the two seasons he spent in the capital, Osvaldo only ever scored one hat-trick. It came in April 2013, as a Roma side under the caretaker management of Aurelio Andreazzoli beat Siena 4-0.
It was the only hat-trick of his professional career until he retired in 2016 at the age of 30.
Mattia Destro
Before Mkhitaryan, Mattia Destro was the last Roma player to score a hat-trick for Roma away from home. His goals were the difference in a 3-1 win away at Cagliari in April 2014.
It remains his only hat-trick at senior level, despite having scored nearly 80 goals across his career. His performance that day helped him become the only Roma player to reach double figures in Serie A that season.
Destro came on as a substitute against Roma for Genoa at the weekend, only to see Mkhitaryan steal the show.
Mohamed Salah
Mohamed Salah has become one of the most prolific goalscorers in the world at Liverpool. But before he established himself there, the two seasons he spent at Roma were crucial for his development.
One of the high points of the Egyptian winger's time in Italy was his first hat-trick for any club, when he found the net three times in a 3-0 win at home to Bologna in November 2016.
Only one player has ever scored a hat-trick for us against Bologna...
 @MoSalah did it back in 2016! ⚽️ #ASRoma #RomaBologna pic.twitter.com/Zsbo47N4jC

— AS Roma English (@ASRomaEN) February 7, 2020

  
Roma would have to wait four years for the next time someone scored a hat-trick for them in the league, when Mkhitaryan ended the wait.
Edin Dzeko
The most recent player to score a hat-trick for Roma in any competition before Mkhitaryan was Edin Dzeko. The club's captain has actually never scored a treble in Serie A, despite boasting 81 goals in the Italian league.
Dzeko has three hat-tricks for Roma to his name in total, all coming in European competition. The first came just two games after Salah's hat-trick against Bologna, as the Bosnian hit three in a 4-1 win over Viktoria Plzen in the Europa League group stage.
That hat-trick included a curling left-footed effort from a tight angle, which he viewed at the time as the best goal he had ever scored. His second goal was a header and his third was also with his left foot, meaning he completed his hat-trick without scoring with his stronger foot.
Later in that season's competition, he scored three away from home against Villarreal, as Roma won the first leg of their Round of 32 tie 4-0.
Two seasons later, Dzeko scored his third – and to date, last – Roma hat-trick. Coincidentally, it came against the same side he had scored his first against, as this time, he sunk Viktoria Plzen in the Champions League.
The last hat-trick by a Roma player before Micki's at the weekend? 
 
💎 @EdDzeko against Viktoria Plzen in the #UCL back in 2018... ⚽️⚽️⚽️ pic.twitter.com/3z8VYf8nVf

— AS Roma English (@ASRomaEN) November 10, 2020

  
Henrikh Mkhitaryan
Prior to joining Roma, Henrikh Mkhitaryan had scored hat-tricks at club level in Armenia, Ukraine and Germany. Five years passed between his last one for Borussia Dortmund and his first for the Giallorossi.
All 10 of Mkhitaryan's previous goals for Roma (nine in Serie A, one in the Europa League) had been scored in individual matches. His treble against Genoa in a 3-1 win during November 2020 – his first goals of that season – was the first time he had scored more than once in a single game since scoring two for Arsenal against Southampton in December 2018.
In getting his 10th, 11th and 12th goals in Serie A, Mkhitaryan also became just the second player since 2010 to score more than 10 goals in the Bundesliga, the Premier League and Serie A. The other? Roma's very own Dzeko.
Mkhitaryan stepped up in his captain's absence against Genoa, though, even stepping into the centre-forward role later in the game. He adapted brilliantly, becoming the 45th different player in Roma history to score a hat-trick.
Nicolo Zaniolo
Nicolo Zaniolo had endured a tough journey back towards his best levels in the 2021-22 season, after missing the entirety of the previous campaign through injury.
He had some highlights to celebrate, though, mainly in the Europa Conference League.
Roma's quarter-final against Bodo/Glimt was seen as a banana skin after their loss to them in the group stage. Indeed, the Norwegians won the first leg.
But Roma advanced after winning the second leg 4-0, finally putting Bodo behind them. Zaniolo scored in minutes 23, 29 and 49 to record his first ever hat-trick.
---
This article was originally published on November 10th, 2020 and has been updated since.
Show your support by following Giallorossi Yorkshire on Twitter, Facebook and YouTube, and subscribe to the monthly newsletter.