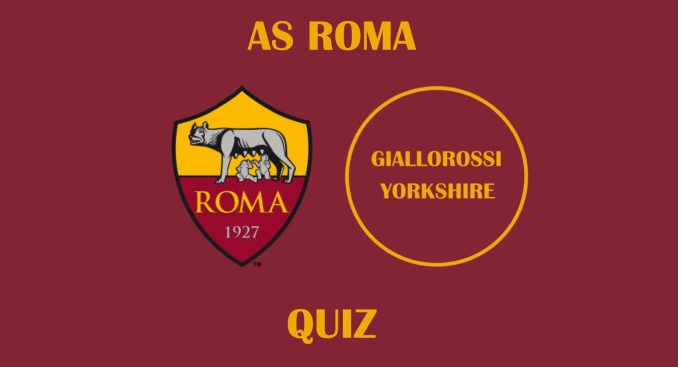 After overcoming Ajax, Roma are now preparing to do battle with English club Manchester United in the Europa League semi-final.
The first leg will take place towards the end of April, giving Roma plenty of time to prepare as they balance their domestic duties. When the time comes for the focus to revert to Europe, they will be hoping to improve their less-than-impressive record against Man Utd.
The two clubs have faced off on a few occasions in the past, all in Luciano Spalletti's first spell in charge. But can you remember the lineup Spalletti fielded for the most recent of those games, a 1-0 defeat in April 2008?
See how many members of the starting XI that took to the field for that Champions League quarter-final tie away at Old Trafford you can name by filling out the teamsheet below.
Show your support by following Giallorossi Yorkshire on Twitter, Facebook and YouTube, and subscribe to the monthly newsletter.