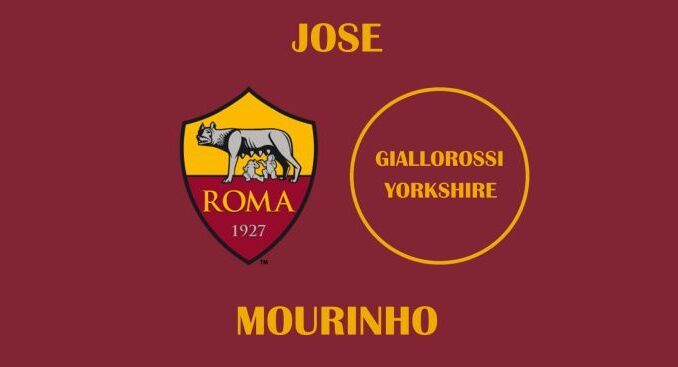 Roma began the Jose Mourinho era with a 2-1 win in the away leg of their Europa Conference League play-off against Trabzonspor.
Clearly not underestimating the opponents, Mourinho fielded what seemed to be the strongest lineup available to him. It wasn't all plain sailing, but the squad will be coming back from Turkey with the advantage at the halfway stage of the tie.
Lorenzo Pellegrini scored the first competitive goal of Mourinho's reign, before Trabzonspor equalised via Andreas Cornelius – assisted by Bruno Peres, naturally. However, Eldor Shomurodov continued his run of scoring every time he has represented the club so far, carrying on his friendly form to get a competitive debut goal.
The tie is thus in Roma's hands, although because the away goals rule is no longer in place, there is still plenty of work to do.
Here's what the manager spoke about in his post-match interviews.
On not underestimating the opposition
"It was not easy, they have a lot of experienced players. There was pressure and if anyone thought this would be easy, they were sorely mistaken."
On areas to improve
"A concern I did have is that we reached the danger zone so many times without scoring, and some players didn't entirely follow the tactical plan. I still liked the team, we won and my feelings would've been positive even without the victory."
On players getting back into shape
"We struggled a little after the break purely on a physical level, especially those like Jordan Veretout and Bryan Cristante who haven't managed to do much fitness work in pre-season."
On why the players will sleep at Trigoria tonight
"The wives and girlfriends of the players might not be happy with my decision! But this is the life of a professional, the vacation is over. We are getting back late and need to fully recover."
On playing at home next week
"The Olimpico crowd will have its say on Thursday and we hope to reach the group stage."
Show your support by following Giallorossi Yorkshire on Twitter and Facebook, and subscribe to the monthly newsletter.