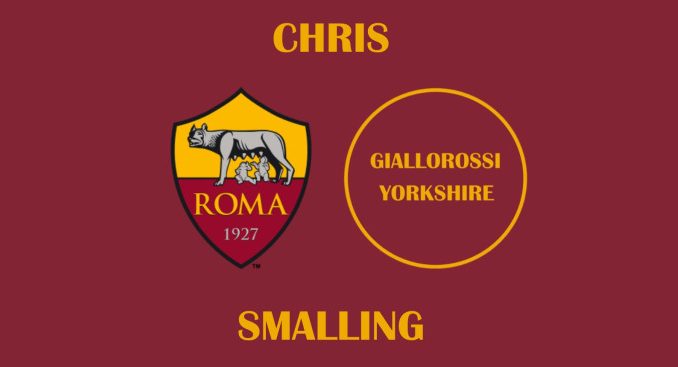 Chris Smalling will be staying at Roma for another two seasons after the club confirmed they have extended his contract to 2025.
Smalling was due to become a free agent at the end of this season, so after remaining Roma's best defender, the idea of losing him had become a worry.
Thankfully, the club have secured his services for another two years after announcing a highly anticipated contract extension for the Englishman.
Smalling told the club's official website: "Choosing to remain at Roma was an easy decision to make.
"I'm playing the best football of my career here and my family and I have felt so welcome in this wonderful city from day one. What's more, this club is clearly taking great strides forward in all areas.
"I want to thank our fans too: the unconditional support they have shown me helped make the decision even easier."
To date, Smalling has made 143 appearances for Roma and scored 10 goals. He was the player of the match when Jose Mourinho's side won the Europa Conference League final in 2022.
In the season that just followed, Smalling made 47 appearances – more than in any of the three campaigns he had spent with the club before.
Despite his 34th birthday approaching in November, he has still been a reliable figure at the back for Mourinho and has shown no signs of losing the sense of security he has provided Roma since joining from Manchester United in 2019.
Tiago Pinto, Roma's general manager, added: "During his time at the club, Chris has distinguished himself not only for his performances on the field but also for the sense of belonging he has shown, which has led him to tie his future to the club.
"We are delighted to be able to count on both his defensive prowess and his leadership skills. He is a key dressing-room figure and a role model for the younger lads in our squad."
Congratulations, Chris.