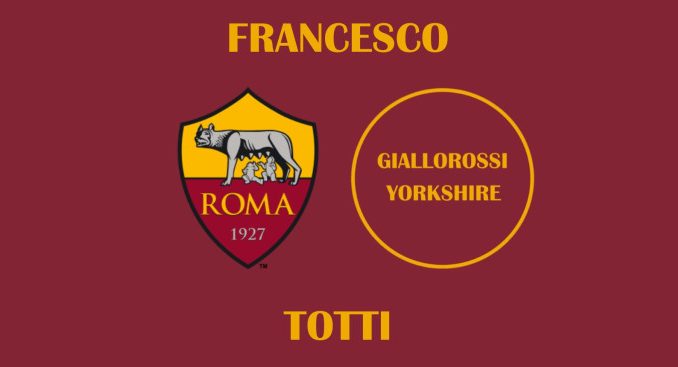 It's widely accepted that Francesco Totti deserved to win the Ballon d'Or at some point in his career – but sadly, it never came to be.
Totti spent his entire career with his boyhood club Roma, winning five trophies as well as a World Cup medal with Italy.
But despite his obvious talent, the highest he ever finished in the voting for the world player of the year award was fifth – which he achieved in 2001.
Totti has received plenty of recognition for his extraordinary career. But when could he have won the prize he never got his hands on?
Here are reasons for every year of his career – some serious, others admittedly tongue-in-cheek – why he should have won the Ballon d'Or.
1993
Actual winner: Roberto Baggio
Why it should have been Totti:
Well, you have been warned that not all of these entries will be totally serious – but this list has to start somewhere.
Totti made his senior debut for Roma at the age of just 16 in 1993, a rare and impressive achievement. He wasn't the youngest player in the club's history, but debuting so early in his career surely deserves recognition.
1994
Actual winner: Hristo Stoichkov
Why it should have been Totti:
1994 was the year of Totti's first goal in senior football, at the age of just 17. The youngster started to become a first team regular for Roma and added three more goals in the Coppa Italia before the year was out.
That year's actual winner, Stoichkov, didn't score at all in the Spanish equivalent, the Copa Del Rey. Just saying.
1995
Actual winner: George Weah
Why it should have been Totti:
Totti carried on his early signs of promise as he entered adulthood, and started the year on a high note, scoring in the 86th minute of Roma's first game of 1995.
Ballon d'Or winner Weah didn't score in his first game of the calendar year for PSG, so come on, hand it over to Totti.
1996
Actual winner: Matthias Sammer
Why it should have been Totti:
Did Matthias Sammer score a goal with the outside of his boot from the right wing in 1996? No, he did not (probably).
Did Francesco Totti? Of course he did. His strike of such a nature against AC Milan was one of his early highlights, and while a single spectacular goal may not be enough to win a Ballon d'Or over someone who won a league title, it'll do for these purposes here…
1997
Actual winner: Ronaldo
Why it should have been Totti:
Ronaldo Nazario is only a few days older than Totti, so his triumph in 1997 shows the Ballon d'Or was not beyond the reach of a young Totti.
But Er Bimbo De Oro started the year out of favour under new coach Carlos Bianchi, and was even close to leaving for Sampdoria in January. However, Roma stuck with their star player rather than their manager, with Zdenek Zeman coming in for his first spell for the 1997-98 season.
Totti responded emphatically, finally earning the number 10 shirt and scoring one of his most famous early goals – a left-footed dink over Gianluigi Buffon against Parma that November.
🗓️ 29 marzo 1998
🥄 di sinistro contro il Parma... 🥰
👑 @Totti #ASRoma pic.twitter.com/sGoQHHshYg

— AS Roma (@OfficialASRoma) March 29, 2019

  
His reaction in the second half of the year showed he was worth the hype himself. Scoring weak-footed finishes like that surely gave him a case…
1998
Actual winner: Zinedine Zidane
Why it should have been Totti:
One of the most significant years in Totti's career, 1998 saw him become the youngest ever club captain at Roma. He held onto the role for the best part of two decades.
It was always Totti's destiny to lead his boyhood club, and he began to do so at the age of just 22. Despite his tender years, he was already a focal point for the team.
Totti scored 15 goals across the calendar year, the first time he reached double figures between January and December.
1998 was also the first year in which Totti won the Guerin d'Oro award, given to the player with the highest average ratings from the media for their performances. By those measures, then, it could be argued that Totti was more consistent than the man who won the Ballon d'Or that year, Zinedine Zidane – who was also playing in Serie A, for Juventus, at the time.
1999
Actual winner: Rivaldo
Why it should have been Totti:
While Totti was a seasoned professional and leader by now, it should be remembered just how youthful he still was. Totti was still eligible for Serie A Young Player of the Year in 1999 – and won the award.
At the start of the following season, Totti found himself in an attacking midfield role under new boss Fabio Capello. Full fruition would come the year after, but he was starting to influence everything Roma did.
This was before Roma brought in the likes of Gabriel Batistuta and Walter Samuel to finish the puzzle that would lead to the Scudetto. At the time, Totti was standing out in a team that finished fifth in 1998-99 and sixth in 1999-2000.
His achievements in a lesser team than Rivaldo's Barcelona perhaps mean he was better pound-for-pound.
2000
Actual winner: Luis Figo
Why it should have been Totti:
Okay, some of the earlier entries in this list haven't been totally serious, but if there was one year Totti really had a decent shout for the Ballon d'Or, it was 2000.
Nominated for the first time, he came 14th in the voting. But he deserved much more.
Totti excelled for club and country, being named the Serie A player of the year for Roma and man of the match in the Euro 2000 final for Italy, despite them losing the game.
This was the year of his famous left-footed volley against Udinese, and his panenka penalty against the Netherlands.
He also had an astonishing goal ruled out in that same game at Euro 2000. Perhaps if it had counted, or if Italy had won the tournament, Totti would have gained even more plaudits.
Arbitro infame pic.twitter.com/QESSMZ7kOb

— Out Of Context Francesco Totti (@tottiooc) June 10, 2020

  
2001
Actual winner: Michael Owen
Why it should have been Totti:
Putting side before self, 2001 was the pinnacle of Totti's career, as he captained Roma to their third Serie A title. Naturally, he was a protagonist, playing in 30 of a possible 34 league games and scoring 13 goals.
This was the year in which he recorded his highest finish at the Ballon d'Or, coming fifth, but the winner of the award – although winning five cups with Liverpool – did not win his league title.
Whereas Owen was a clinical finisher, Totti had the added creative flair which saw him excel from the number 10 position throughout the year. As an overall package, Totti proved himself to be among the elite of world football in 2001 – and deserved the individual recognition as well as the Scudetto.
2002
Actual winner: Ronaldo
Why it should have been Totti:
To win a Ballon d'Or, a player must show not just great individual skill, but also stand up at the biggest arenas.
While Totti didn't get to play in a cup final in 2002 and didn't enjoy the best of World Cups with Italy, he did show what he could do on a bigger stage by scoring a winning goal at the Bernabeu in a Champions League group match against Real Madrid – a club that would court him for years.
That year's winner, Ronaldo, didn't score against Real Madrid that year. Well, he did play for them at the time, but that's a technicality…
On a serious note, though, Totti scored some of his most famous goals in 2002, including a dribble before rounding the keeper against Torino and, of course, his lob from outside the box against Lazio in the unforgettable 5-1 win.
He also scored his first Serie A hat-trick in 2002, against Brescia – one more goal than Ronaldo scored against the same opponents when he played for Inter Milan in the first half of the year.
2003
Actual winner: Pavel Nedved
Why it should have been Totti:
In 2003, Totti was named the Serie A player of the year, and yet was outranked in the Ballon d'Or by a player he had beaten to that award.
Sadly, the season was a bit of a disaster for Roma as a club, as they finished way off the pace in eighth. It was a player from that year's champions, Pavel Nedved, that won it – having also reached the Champions League final with Juventus.
But Totti showed his class in much tougher surroundings. He scored three free kicks across the two legs of the Coppa Italia final, and pulled off two famous chip goals – one against Brescia and one against Empoli – in the first part of the following campaign.
Ultimately, he came 18th in the Ballon d'Or voting that year, but voiced his displeasure at the result, claiming he at least deserved to be in the top three alongside Thierry Henry (who came second) and Ruud van Nistelrooy (who came sixth).
Besides, it was impossible that Nedved could have won it, as his career ended when Cafu 'sombrero'-ed him in the Rome Derby three years earlier.
Here's Cafu making Pavel Nedved look very silly.

You can see Nedved has really had enough by the third time. pic.twitter.com/B4ZXEerccn

— Planet Football (@planetfutebol) March 25, 2020

  
2004
Actual winner: Andriy Shevchenko
Why it should have been Totti:
It's worth pointing out that Totti's legacy always brings the questions of what he could have achieved at a bigger club. Let's not forget that in the summer of 2004, he could have joined Real Madrid.
If he had done what he had at Rome in Spain instead, he may have got the credit he deserved. But even staying with his boyhood club, he impressed in a difficult year.
For the second time in his career, Totti won the Guerin D'Oro for the 2003-04 season – having received a higher average rating for his performances from the media than any other player in Serie A.
Good spells of form at the end of that season and the start of the next one – however turbulent the start of that campaign was, with Roma on their third coach of the season as early as the first week of October – saw him score 21 league goals in 2004. It was the highest tally of his career up to that point.
It proved his consistency at the top level, although some unsavoury scenes at Euro 2004 lessened his chances of praise. Had he not succumbed to a rare moment of madness, he could have shown Europe what he was capable of on an even bigger stage.
2005
Actual winner: Ronaldinho
Why it should have been Totti:
Any professional player can show high levels of skill, but the ones at the very top of the game are those that revolutionise it.
Totti did just that in 2005 under the guidance of new coach Luciano Spalletti (when they were still friends). In Spalletti's 4-2-3-1 formation, Totti spearheaded the attack as a false nine, long before Spanish teams famously made use of the system during their era of international dominance.
Totti made the position his own, showing a fantastic understanding of the game. His intelligence, combined with his natural finishing ability, made him a pioneer of a role that would become increasingly popular in the years that followed.
And he managed to continue his tradition of scoring wonder goals, too – netting arguably his most famous strike of all time, the chip against Inter Milan after a long dribble at San Siro – in October of that calendar year.
#OnThisDay in 2005, a moment of magic from @Totti against Inter 🤩

Where does this rank among his best #ASRoma goals?pic.twitter.com/lGP0tvXnOQ

— Giallorossi Yorkshire (@RomaYorkshire) October 26, 2019

  
As a revolutionary of the game, Totti deserved acknowledgement. But in truth, perhaps it took a few years for the role to gain full appreciation on the world stage. Il Capitano was ahead of his time.
2006
Actual winner: Fabio Cannavaro
Why it should have been Totti:
By the height of the summer of 2006, Francesco Totti was on top of the world, having won the World Cup with Italy.
Performances at the World Cup often play a big part in deciding who wins the Ballon D'Or, and indeed, it was one of Totti's international teammates, Fabio Cannavaro, who won it for his impressive performances in defence.
But Totti was a key player in the World Cup run too. He was named in the team of the tournament; no player made more assists than him across the whole competition.
Perhaps if he hadn't been taken off in the final, he could have made one more telling contribution to climb up the rankings in the Ballon D'Or.
He also scored one of his most famous goals at club level – the left-footed volley against Sampdoria which gained applause from even the opposition fans – in the months that followed that World Cup win, as he began a season in which he would win the Serie A golden boot and European Golden Shoe.
All this having come back from a serious injury at the start of the year, as well. If he had been fit throughout, 2006 could have been his prime year – even though he still managed to make it an impressive one.
2007
Actual winner: Kaka
Why it should have been Totti:
In a rather cruel twist of fate, the year in which Totti outscored every single player in Europe was a year in which an award often reserved for attackers was given to a midfielder.
Kaka played a key role in helping Milan to the Champions League trophy in the 2006-07 season, but Totti made more assists than the Brazilian – and anyone else – in Serie A.
But it was Totti's goals that earned him the plaudits that season. With 32 goals across all competitions, he won the European Golden Shoe. He scored 23 goals in Serie A from just 27 games that calendar year.
Il Capitano was also chosen as the Serie A Italian Footballer of the Year, but only came 10th in the Ballon D'Or. He deserved more.
2008
Actual winner: Cristiano Ronaldo
Why it should have been Totti:
Things began to slow down for Totti after his remarkable exploits of the 2006-07 season, but he still managed to score double figures in 2008, with 10 Serie A goals from 25 appearances.
He finished the 07-08 campaign by winning the Coppa Italia, finishing joint-second in its scoring charts despite missing the final. Meanwhile, Cristiano Ronaldo's Manchester United were knocked out in the sixth round of the English equivalent, the FA Cup.
Winning the Premier League and Champions League probably helped Ronaldo, in fairness. But even after a couple of years at Juventus, he has still never won the Coppa Italia like Totti did…
2009
Actual winner: Lionel Messi
Why it should have been Totti:
In 2009, Totti produced his best goals-to-games ratio in Serie A since winning the Golden Shoe two years earlier. Across the calendar year, he scored 17 goals in 25 games.
Hat-tricks were rare in Totti's career, but he scored three in the formative months of the 2009-10 season – including two in the Europa League qualifiers.
Lionel Messi won his first Ballon D'Or that year, but he only scored one hat-trick – in the Copa Del Rey. Maybe scoring in the Champions League final, at Rome's Stadio Olimpico helped.
But then again, Messi only scored one goal at that venue that year. Totti scored 19 goals on the same turf. That seems emphatically bigger enough…
2010
Actual winner: Lionel Messi
Why it should have been Totti:
In 2010, Totti was ageing like a fine wine. Coming off the back of a prolific 2009-10 campaign, he was in contention to come out of international retirement to help Italy defend their World Cup trophy.
Ultimately, Totti stayed at home, and Italy exited in the group stages. If he had flown to South Africa with them, maybe things might have been different.
Anyway, that year, Totti won the Golden Foot award – given to an active player over the age of 29 for what they have brought to the game.
Every other previous winner of the award – which players can only receive once each – had been a Ballon d'Or winner at some point, except for Roberto Carlos (who was once a runner up) and Alessandro Del Piero (who came fourth on two occasions).
Giving that award to someone who had never won the Ballon d'Or, then, was breaking from tradition. Maybe they should have given that prize to Totti as well, just to ensure consistency…
2011
Actual winner: Lionel Messi
Why it should have been Totti:
By 2011, Totti was entering the latter stages of his career, having already signed a contract two years earlier which should have seen him retire by 2014.
Before then, Er Pupone was still keen to prove he was a key player for Roma. And he didn't just establish himself as one of his club's best in 2011, but one of his country's.
Despite it being half a decade since his last cap for the national team, Totti was voted by Gazzetta Dello Sport as the best active Italian player that year.
A final flourish to the 2010-11 season, which saw him score 12 of his 15 Serie A goals of the campaign in his last 13 games, showed he could still put a strong run of games together.
Totti began to thrive in a slightly deeper role at the start of the next campaign, in which no teammate made more assists in the league than him – despite him missing most of October and November.
In contrast, it was easy for a fully-fit Messi in comparison at Barcelona; Totti showed more resilience and that deserved plaudits (OK, starting to run out of ideas here…).
2012
Actual winner: Lionel Messi
Why it should have been Totti:
2012 wasn't the greatest year in Roma's history, but Totti still scored 14 goals – the last time he ever reached double figures in a calendar year. He also finished the 2011-12 season with the most assists in Serie A among his teammates.
And come on, by this point, Messi was just hogging the Ballon d'Or. Surely it was someone else's turn.
2013
Actual winner: Cristiano Ronaldo
Why it should have been Totti:
Totti scored one of his best ever goals in the first few months of 2013, sending a rocket flying past Gianluigi Buffon in the Juventus goal with one of the most powerful strikes ever seen in Serie A.
Five years ago today, Francesco @Totti👑 launched a 🚀 against Juventus... 😵#ASRoma #Totti pic.twitter.com/EtbmBRlHWj

— AS Roma English (@ASRomaEN) February 16, 2018

  
During the summer, Rudi Garcia came in as Roma's new coach, and inspired a 10-game winning run at the start of his first season in charge. Totti started seven of the first eight games of that run, before missing the next couple of games.
In the games Totti missed between matchdays nine and 15, Roma still didn't taste defeat, but only scored more than one goal in the last game of that spell. It showed Totti was still crucial to his side's attacking fluency.
With Totti back, Roma saw out the year on a 17-game unbeaten run, in which he played a huge part. It was a longer run than the 12-match unbeaten spell that Ballon d'Or winner Ronaldo was on with Real Madrid…
2014
Actual winner: Cristiano Ronaldo
Why it should have been Totti:
Roma eventually ran out of steam in the 2013-14 title race, but Totti still ended the campaign with the joint-most assists in Serie A – 10.
That was one more assist than Cristiano Ronaldo got for Real Madrid in La Liga that season. Give it up, Cristiano.
2015
Actual winner: Lionel Messi
Why it should have been Totti:
Totti's gametime was decreasing by 2015, but he was still a visionary on and off the pitch. The year started on a high note as he scored a brace in the Derby Della Capitale, before taking *that* selfie.
Francesco Totti grabs the equaliser for Roma against Lazio and celebrates with a selfie! #BTEFShttps://t.co/Z7HlwEariw

— Football on BT Sport (@btsportfootball) January 11, 2015

  
It was an iconic moment that showed Totti was still with the times – and his acrobatic finish for his second goal that day showed how talented he still was.
In total, he scored seven goals in 2015, despite only making 16 starts. Considering his age, it was a really efficient return.
Besides, Messi headbutted Roma defender Mapou Yanga-Mbiwa in a friendly that summer. Surely that sort of behaviour did not warrant winning the Ballon d'Or…
2016
Actual winner: Cristiano Ronaldo
Why it should have been Totti:
2016 was a year of highs and lows for Totti. He started it injured, then had a major public fallout with Luciano Spalletti – but then became Roma's most important player by the end of the 2015-16 season.
Totti's impact as a super-sub was incredible, and without him, they might not have qualified for the Champions League. He came off the bench to score an equaliser against Atalanta and a stunner from a free kick against Genoa.
But in between those games was one of his most famous performances of all-time, when he scored two goals in the last five minutes with basically his only two involvements of the game to turn a 2-1 loss to Torino into a 3-2 win.
With Torino coming to town... a reminder of when Francesco @Totti 👑 came off the bench in 2016 and scored twice in four minutes to win the game! 🙌#ASRoma #RomaTorino #KingMovesOnly pic.twitter.com/ulBCaROMtX

— AS Roma English (@ASRomaEN) January 18, 2019

  
That game in particular captured the magic that surrounded Totti at that moment in time, even as he approached 40 years old. And he almost continued it into his final season too, scoring twice in September 2016.
In total, he ended the calendar year with the phenomenal ratio of six goals in Serie A, having made just one start.
Totti transcended those around him in 2016. Even if it was hard to realistically compete for the Ballon D'Or, the context of his achievements made them special.
2017
Actual winner: Cristiano Ronaldo
Why it should have been Totti:
In 2017, there was talk of Gianluigi Buffon winning the Ballon d'Or, partially as recognition for his entire career.
The Juventus keeper did have a great year at the age of 39, and came fourth in the voting. But if some sentiment was allowed into those choices, then why not for Totti either?
Ultimately, Buffon was beaten to the top prize by Cristiano Ronaldo. But the fact that he was in contention shows that in 2017, legacy was taken into account as well as that year's performances.
Thus, in Totti's final year as a footballer, even though it ended in the May of that year, how fitting it would have been for him to receive some kind of recognition for what he had achieved over the past 25 years.
Indeed, he won the UEFA President's Award that year for acknowledgement of his contributions to the game, as well as Gazzetta Dello Sport's Legend award for the year.
Giving him the Ballon d'Or might have been a stretch when he only started two games in 2017, but he did score in one of them. Many of those who voted for the award knew Totti deserved it at some point in the past, but they passed up their last chance to give him it. Shame on them.
At least he was a winner in the eyes of every Roma fan.