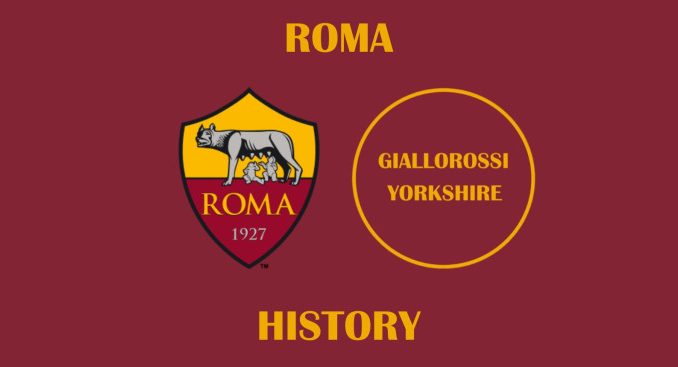 Roma brought in four players on loan towards the end of the summer transfer window, deals which could prove to be shrewd operations.

Nikola Kalinic joined from Atletico Madrid with an option to buy, while Chris Smalling – the second English player in the club's history – Henrikh Mkhitaryan and Davide Zappacosta all came in on dry loans.

However, not all the loan deals Roma have made in recent years have been successful. Excluding loans that involved an obligation to buy (such as the ones to sign Gianluca Mancini and Jordan Veretout this summer), here are the last 10 temporary signings Roma have made, and how well each one went.

2018 – Jonathan Silva

High up a very long list of bad and bizarre decisions made by previous sporting director Monchi, Jonathan Silva was chosen as the replacement for Emerson Palmieri, who had just joined Chelsea, in January 2018. The difference between the two players could not have been greater. 

Roma desperately needed a reliable left-back to provide competition for Aleksandar Kolarov, who had made a blistering start to his Giallorossi career, but was starting to show signs of fatigue. Silva, however, was not that man. Thanks in part to injury, which made his signing even more questionable, it took until late April for him to make his club debut. His next appearance for the club would be his last. Naturally, Roma declined their option to buy him – which would have worryingly become an obligation had he made more than 10 appearances.

2017 – Clement Grenier

January loan deals have not tended to be kind to Roma. Grenier arrived 12 months before Silva, but his impact was only slightly greater. It was thought that the former Lyon man could add some creativity to Luciano Spalletti's attack, which was in danger of becoming a bit one-dimensional, but he only made one start in Serie A.

There were signs that he still had some quality, as he provided an assist for Stephan El Shaarawy on that start, against Palermo, but injuries seemed to have caught up with him, and in the end, it was just the wrong fit. He has since returned to his native France, spending a season at Guingamp before joining Rennes last summer.

2016 – Thomas Vermaelen
Embed from Getty Images
There was a fair weight of expectation when Vermaelen arrived at Roma on a season's loan from Barcelona in 2016. The Lupi needed defensive reinforcements, and Vermaelen was a player with bundles of experience who, on paper, should have been a valuable asset. In the end, that was not the case.

Often struggling with injury, but also finding difficulty in adapting to the tactics of the Italian game, the former Arsenal man was more of a liability than a help. Things started negatively when he was sent off for two yellow cards just 41 minutes into his debut, in the Champions League play-off tie against Porto. And his situation did not improve from there, with it eventually being a no-brainer to pass on the option to sign him.

2015 and 2016 – Wojciech Szczesny

One of the more successful loan spells of recent times for Roma, Szczesny got his career back on track in Italy after stagnating at Arsenal. At first, it was not clear whether he would be first choice or if Morgan De Sanctis would retain the gloves, but the Polish shot-stopper quickly established himself as number one. Overall, he did well enough in the 2015-16 season to see Roma extend his loan for another year.

For his second season, Szczesny continued as first choice, despite the arrival of Alisson Becker. Looking back, that hierarchy looks bizarre, but at the time it made complete sense. Szczesny improved further in his second year with Roma, whereas Alisson was still something of an unknown quantity in Europe. Hence, it was quite disappointing to see Szczesny join Juventus on a permanent deal at the end of the season, as his service had been important in a critical position – but little did Roma know the value of his understudy, who was ready to become one of the best goalkeepers in the world the following season.

2016 – Federico Fazio

After two unsuccessful years at Tottenham, the last part of which was spent on loan back at Sevilla, Federico Fazio needed a change. Coming to Roma gave him the perfect chance to get away and start afresh.

The Argentine, despite lesser expectations, was practically an instant hit. The 3-4-2-1 system being used by Spalletti was perfect for the defender, and as a result, he was one of the strongest players of the season. At €3.2m, the option to buy him permanently looked like a bargain, and even if he has never quite replicated the form of that season, he has still been an important member of the squad – enough to earn a contract extension recently.

2016 – Diego Perotti
Embed from Getty Images
Arriving half a season before his compatriot Fazio, Perotti helped replenish a Roma attack that was beginning to look short of ideas – having only managed to score more than one goal in three of the last 10 matches before he joined. Brought in on loan from Genoa, Perotti proved useful as either a left winger or a false nine, and like Fazio, remains at the club today after his loan was bought out.

Perotti has since passed 100 appearances for the club, while his role as first-choice penalty taker has seen him score 26 times for the Giallorossi.

2016 – Ervin Zukanovic

It may come as something of a surprise to find out that Zukanovic was still owned by Roma as recently as June 2018. The Bosnian's addition from Sampdoria in January 2016 felt like an emergency measure, as Roma were desperately short of defensive options.

Zukanovic was steady enough to fill in the gaps when needed, but managed just 10 appearances in total. The option to buy him was exercised, but he was immediately loaned out to Atalanta, and never played for Roma again.

2016 – Stephan El Shaarawy

Like Perotti, El Shaarawy was brought in to create a more dangerous attack for recently-appointed Spalletti. He certainly succeeded in that task, scoring a backheel flick on his debut against Frosinone. It was a sign of things to come, as the Italian put his unsuccessful spell with Monaco behind him by adding a further seven goals before the end of the season.

The decision to purchase him outright from AC Milan was one of the easiest Roma have had to make in recent times. However, over the next couple of seasons, he struggled to recapture that initial spark of form on a consistent basis. Last season, he finally returned to delivering his potential, before he was sold to Shanghai Shenhua to the frustration of many fans.

2015 – Lucas Digne
Embed from Getty Images
Roma made Leonardo Spinazzola their third most expensive signing of all-time this summer, behind Patrik Schick and Gabriel Batistuta, but they may not have needed to if they had continued their association with Lucas Digne. The French full-back had only been used as a rotation player in his two years at PSG, and needed a new environment to accomplish his potential. As for Roma, their free signing of Ashley Cole the year before had not gone to plan, and Jose Holebas had moved to Watford, meaning a new left-back was required.

Coming to Roma gave Digne the opportunity to reunite with Rudi Garcia, who had been his manager at Lille, where he started his career. The duo picked up from where they had left off, with Digne nailing down the starting spot ahead of Emerson Palmieri (who is not included in this list because his loan from Santos became an obligation to buy after he made 10 appearances for the club). Digne finished the season with three goals from 42 appearances, and declared his desire to stay – but Roma failed to exercise their option to buy him, making the questionable decision to replace him with Mario Rui, while watching the Frenchman secure a move to Barcelona for an initial €16m – a figure probably greater than the one PSG had pencilled in with Roma when negotiating the option to buy.

2015 – Norbert Gyomber

Most of Roma's business that summer was conducted through loan deals, including ones that brought Mohamed Salah, Antonio Rudiger and Edin Dzeko to the club – all of which were made permanent. Continuing chronologically backwards, though, brings us to another player who was bought at the end of his loan spell – in far more confusing circumstances.

Slovakian defender Gyomber had made just six appearances after arriving on temporary terms from Catania, who had just been demoted to the Lega Pro as part of a match-fixing scandal. Despite his failure to make an impact, Roma signed him permanently for €1.5m. Like Zukanovic after him, he did not play for the club again, joining Pescara, then Terek Grozny, then Bari on loan. He now plays for Perugia having secured a permanent move last summer, but his original contract he signed upon completing his permanent move to Roma would have only expired two months ago.