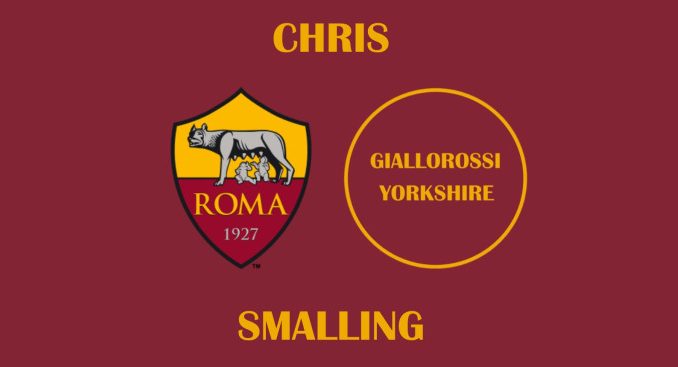 Chris Smalling has hit a purple patch of form for Roma in December, highlighted by him scoring in consecutive games.
The defender's absence is always felt whenever he is injured, but when available, he has been sending reminders of why the club made such an effort to sign him.
But his impact has been felt at the opposite end of the pitch thanks to his goals against Spezia and Atalanta. The Spezia goal was his first in Serie A since July 2020, and by following it up he achieved the first time he has scored in consecutive games for Roma – and in fact in his entire career.
While making headlines in front of goal, Smalling has also been applauded for what he is really in the team for – defending. In fact, he has been showing glimmers of his form from his memorable debut season in the capital.
Here are six stats from across the two games to show how he has made an impact.
Not dribbled past in either game
One statistic that has become the measure of a good defender since it became more commonly acknowledged is the number of times a player is dribbled past per game. In Smalling's case, this happens very infrequently.
Standing out for his smart judgements, strength and resistance, no player for either Spezia or Atalanta found a way past him.
No fouls against Spezia
The fact Spezia couldn't get past Smalling is more impressive when taking into account the fact that he didn't make a single foul against them either. Reading the play well, his style was clean.
He actually didn't make any tackles, but in the words of Paolo Maldini, "If I have to make a tackle, then I have already made a mistake."
Smalldini himself doesn't do mistakes.
Second best pass completion for Roma against Spezia
One of the biggest misconceptions about Smalling has always been that he struggles on the ball. Anyone paying close attention knows this is a myth; while not a ball-playing centre-back, his pass completion rates have always been high.
Against Spezia, it was no different. He completed 95% of his passes, a figure only bettered by Marash Kumbulla for Roma and Giulio Maggiore for Spezia (both 96%). Smalling attempted 37 passes and only two were inaccurate.
Most clearances against Spezia
As a team, Roma made 22 clearances against Spezia, and Smalling accounted for more than a quarter of them.
His tally of six was as many as his two fellow centre-backs, Roger Ibanez and Marash Kumbulla, put together. Consequently, he significantly helped Roma avert any danger.
100% tackle success against Atalanta
After a positive display on the Monday, Roma were hoping to get two from Smalling in the same week – and that they did. Against Atalanta, he impressed again, not just for his well-taken aerial goal.
Unlike against Spezia, this time Smalling was called into tackling action, attempting and successfully making two. In doing so, he never put a foot wrong.
Not dispossessed in either game
Smalling continued to express a sense of safety by not being caught in possession by either Spezia or Atalanta, showing he can be confident on the ball as well as displaying the attributes he is more famed for.
With him at the heart of defence, Roma can always feel more secure.
Sometimes when Smalling gets injured, a feeling emerges that this may be one too many and the club should think about moving on. But such thoughts are cast aside emphatically when he gets back into a rhythm like he has been recently.
Smalling is still extremely dependable on the pitch for Roma and he is making his presence known in all phases of the game.
His target will be to carry this spark of form into 2022 as well and consolidate his reputation for Roma.