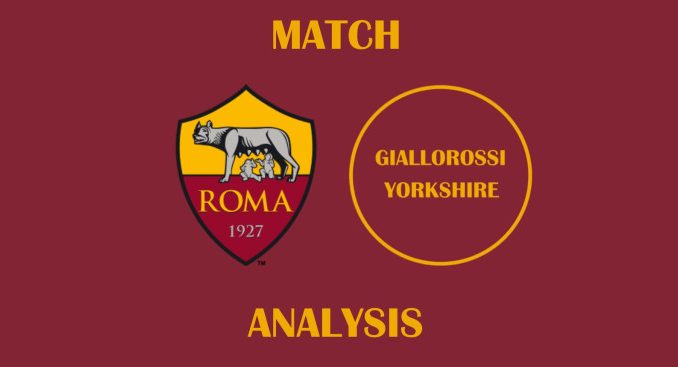 Roma earned their first win of the season in emphatic fashion on Sunday, hammering Sassuolo 4-2 at Stadio Olimpico.

After a week off due to the international break, some rustiness would have been expected, but Roma blasted away any signs of that by scoring four goals within the first 35 minutes.

After Roma were awarded a penalty, which was then overturned by VAR, Bryan Cristante headed in Lorenzo Pellegrini's corner to make it 1-0. Edin Dzeko doubled the lead by tapping home Aleksandar Kolarov's delightful low cross, before Pellegrini completed a hat-trick of assists by setting up debutant Henrikh Mkhitaryan and winger Justin Kluivert.

Domenico Berardi hit back with a brace in the second half, including a perfectly-placed free kick, but Roma held on for all three points.

Here are the major talking points from the game.
Embed from Getty Images
Pellegrini pivotal in preferred role

There aren't enough words to describe how sensational Lorenzo Pellegrini was against his former side. After starting the season as a central midfielder, the Roma academy graduate was pushed forward into his preferred number 10 role, and showed exactly why he needs to play there. His passing was exquisite, with none of his three assists being easy.

Such creativity has not been seen from a Roma attacking midfielder since Francesco Totti retired, and with the club legend a big fan of Pellegrini, there is no reason why the 23-year-old can't emulate at least some of what his former captain achieved. Last season it was Nicolo Zaniolo who earned the Totti comparisons, but Pellegrini is much closer to Er Pupone in terms of ability and playing style. It is abundantly clear now that Pellegrini must be a starter every week, and always as a trequartista if possible.

If there was one downside to his game, it was that he took too many risks with dangerous sliding challenges – something that has also been said of Zaniolo when he has played. But that very criticism can also be levelled as a compliment, as it showed his hunger and desire to make an impact. He was over the pitch like a rash, covering every blade of grass. Pellegrini can be the engine Roma have been lacking in midfield since Radja Nainggolan left in 2018.

Right application of Kluivert

Another player to thrive after a position change was Justin Kluivert. He had started Roma's first two games of the season on the left wing, but was ineffective and made poor decisions. With Cengiz Under out injured, though, Paulo Fonseca was forced to push the Dutchman over to the right wing, and it was a blessing in disguise.

Kluivert is a completely different player when he plays on the right wing. He can charge down the channel and create danger with a more direct approach. His use there may not fit in with Fonseca's preference for inverted wingers, but sometimes exceptions have to be made.

All of Kluivert's best performances for Roma have come on the right wing. It was from that position that he set up Dzeko with a cross on his debut against Torino last season, for Roma's first goal of 2018-19. It was from the right that he recorded two more assists against Fiorentina in April, a game that was the first of a 12-game unbeaten run that is still going for Roma.

On Sunday, he started well by winning the (non) penalty, and his finish showed the kind of composure he has rarely displayed when playing on the left. Thus, Kluivert is another case of a player who needs to be used in a specific role to succeed.

Positive debuts

Roma played a fast-flowing possession game, and key to its success were two new signings. Jordan Veretout and Mkhitaryan were brought in for their first starts, and both made an immediate impact. Veretout provided balance in the midfield – surely a benefit given that he can allow Pellegrini to be unleashed further up the pitch.

As for Mkhitaryan, his quality was clear to see. The Armenian thrives on getting the ball and moving it on quickly to teammates, meaning he can be the glue to Roma's attacking quartet. His left-footed finish for his goal was sublime.

In an interview before Armenia played Bosnia-Herzegovina last week, Dzeko had vowed to help Mkhitaryan adapt to Italian football, a difficult transition for many. But from first viewings, the on-loan Arsenal man may not need Dzeko's help at all. He settled in straight away and proved he has a big part to play this season.

Drop off in intensity worrying

In many ways, Roma should be disappointed they only scored four. There were numerous chances to extend the lead shortly after the break, with Dzeko smashing a header against the crossbar and Pellegrini skimming the post, the closest he came to scoring in a performance that more than deserved a goal.

Beyond the hour mark, though, Roma took their foot of the gas a little too much. With a busy schedule coming up, it's easy to see why they would afford themselves a little rest. However, they dropped down one or two gears too many, which nearly allowed Sassuolo a way back into the game. The common belief is that the noble thing to do when taking such a big lead is to let up and show respect to the opponents, but after all the questions raised from the opening two games, how good it would have been if Roma had sent out an emphatic statement by scoring six or seven. Instead, some of those questions are still lingering.

Who has Fonseca's faith?

One way Roma could have kept the pace higher would have been to bring on a sub earlier – someone with a point to prove. It could have been a great opportunity for Mirko Antonucci, for example. The youngster could have left on loan this summer, but Fonseca appears to believe in him, so he stayed. If that really is the case though, then why not bring him on when there was still a three-goal advantage an hour in?

It remains to be seen if Antonucci can really do it at the top level, with his lack of physicality a major concern. But if he can't get a run out when the lead is so healthy, then when can he? It would have been an ample opportunity for him to prove himself. Instead, Javier Pastore came on – to a chorus of boos – with six minutes to go, and let himself down by missing an easy headed chance. With Pellegrini and Zaniolo seemingly the main options in attacking midfield now, Antonucci and Pastore may find their chances very limited.

Player Ratings: Lopez 6; Florenzi 6; Mancini 6; Fazio 7; Kolarov 8; Veretout 7; Cristante 7; Kluivert 8; Pellegrini 9; Mkhitaryan 8; Dzeko 8
Subs: Spinazzola 6; Zaniolo 6; Pastore N/A
Coach: Fonseca 7

Man of the Match: Pellegrini