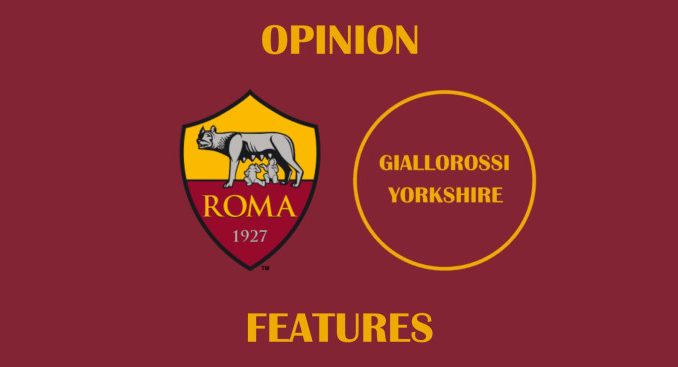 It may be a new year, but the same old questions are being asked of Roma after another capitulation in a big game.
2022 has commenced with consecutive defeats for Roma, to top-seven rivals AC Milan and Juventus. The feelings after each game were negative for different reasons, with the most recent loss particularly hurting.
How could Roma throw away a two-goal lead against a Juventus side they looked so in control of? Why does this keep happening in games of this magnitude?
These are questions that have lingered over Roma for a long time. They were aiming to beat Juventus at home for the first time since May 2019, when Claudio Ranieri was in charge. Truth be told, they have struggled against all other major rivals – not just Juve – since then.
A failure to compete against direct rivals was a major negative theme of Paulo Fonseca's two seasons in charge. It took until his last attempt, the Derby Della Capitale against Lazio on the penultimate day of last season, for a big win that couldn't be compromised with other factors. It had followed despairing results, such as a 6-2 loss to Manchester United in the first leg of the Europa League semi-final despite having been 2-1 up. Similar moods were evoked at the weekend.
When trying to make sense of the bigger picture for Fonseca, it became clear that Roma were struggling to manage leads in those games. The appointment of Jose Mourinho came with the promise of things changing, but this remains a common theme in the formative months of his tenure.
Embed from Getty Images
Rectifying Roma's mentality issues was one of the biggest things Mourinho had to resolve at Roma from the outset. But it was known all along that he could not do so overnight.
Still, the collapse against Juventus, conceding three goals in seven minutes, highlighted just how much those issues are restricting Roma.
And it isn't just happening in big games, either. Roma have lost 11 points from winning positions from the first 21 rounds of Serie A action this season, including turning a 1-0 lead against Verona and a 2-1 advantage over Venezia into 3-2 defeats, and a 1-0 scoreline versus Sampdoria becoming a 1-1 draw, before – most agonisingly of all – the Juventus debacle.
There have been signs of progress in bigger games, with the 4-1 win over Atalanta in December seeming like a turning point. Alas, Roma have not built from that yet. And when it seemed like they had their best chance in a long time to beat Juventus, what unfolded was not unbelievable for this club by now, but painful nevertheless.
It was the latest example of Roma folding late on. So far this season, they have conceded 24 goals in the second halves of games, compared to 16 in the first halves. And 10 goals have been shipped in the final 20 minutes of matches – including three against Juve – accounting for a quarter of those let in. If there isn't a physical fitness issue, there may be one mentally.
Embed from Getty Images
So, returning to the age-old theme, why are Roma struggling to manage leads? Is it a sign of pressure? Something tactical? Or just bad luck?
It is happening too often for it to be the latter. And the fact that these issues have been prevalent across the Fonseca and Mourinho eras, under different tactics, suggest it is not a matter of system.
Indeed, Mourinho pointed the focus towards some of his players and their mentality issues in the aftermath. There remains a lack of big-game players in the squad, whereas Juventus could turn to someone like Giorgio Chiellini from the bench to see out the result in their favour.
Roma cannot call upon a Chiellini of their own (it could have been very different had a co-ownership deal with Livorno ended in their favour back in the day), nor can they create one immediately. In truth, they have never replaced Daniele De Rossi since his 2019 exit. Doing so emotionally is practically impossible, but even technically they have never found a player to match his attributes.
Lorenzo Pellegrini – who scored a free kick but missed a penalty against Juve – has shades of De Rossi's style as he wears the armband that was once the number 16's. But it will be a long time before he can truly be spoken of in the same breath, just as he insists when the more frequent comparisons to Francesco Totti crop up.
Embed from Getty Images
Somehow, Roma need to find more leaders. Perhaps it is one of the reasons they are seemingly shelving their pursuit of 22-year-old midfielder Boubacar Kamara in favour of the 29-year-old Sergio Oliveira.
That said, such signings haven't always been successful for Roma. From Ashley Cole through Steven Nzonzi to Pedro, not all veterans to arrive at Roma have made an impact. But others have, and Mourinho needs people he can rely on now, not just for their technical abilities.
If anything, this is a major reminder of the long-term process Roma are on. It will take a number of years before their potential leaders build the experience they need. In the meantime, they need to work out a better way of seeing things through.
---
Subscribe for free to the monthly Giallorossi Yorkshire newsletter.