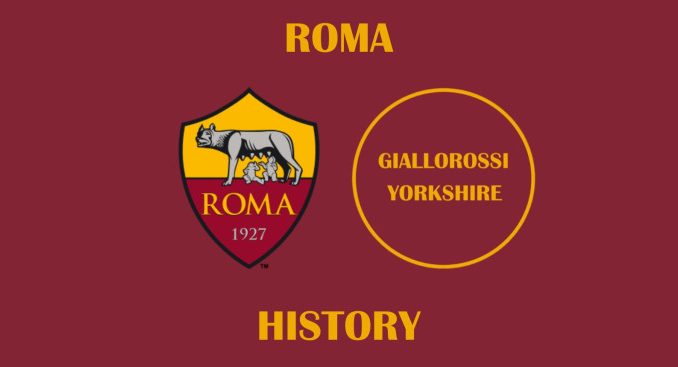 The current international break has already seen a pair of Roma players tick off some notable landmarks, with Edin Dzeko becoming the first player to ever reach 100 caps for Bosnia-Herzegovina, and Nicolo Zaniolo coming on for his senior Italy debut.
However, throughout Roma's history, not all of the club's best players have also shone on the international stage. Legends such as Roberto Pruzzo – the club's second highest goalscorer of all-time – and Sebino Nela – one of the greatest defenders to ever represent the club – both made less than 10 international caps.
Indeed, several Roma greats never got to pull on the international shirt even once. Here is a lineup, in a 4-4-2 formation, of iconic Roma players who were never capped by their countries at senior level.
GK: Fabio Cudicini (Italy)
Despite being widely heralded as one of the best goalkeepers of his generation, Fabio Cudicini often found himself behind others in the pecking order for the Italian national team. A Coppa Italia winner with Roma in 1964, Cudicini also impressed at club level with AC Milan, where he is a member of their Hall of Fame.
DF: Domenico Maggiora (Italy)
Making more than 100 appearances for Roma in a six-year spell in the late 1970s and early 1980s, Domenico Maggiora won the Coppa Italia twice with the Giallorossi. He moved to Sampdoria in the summer before Roma's Scudetto-winning season of 1982-83.
DF: Armando Tre Re (Italy)
One of Roma's earlier captains, Armando Tre Re's leadership was never called upon by the Italian setup. He played in Serie A for eight seasons, also having spells with Livorno and Napoli, but was relegated twice – once with Livorno and once with Roma – never featuring in a side that finished higher than sixth.
DF: Sergio Andreoli (Italy)
The man who preceded Tre Re as captain, Sergio Andreoli won Serie A with Roma in his first season with the club, back in 1941-42, but his young age at the time meant he didn't attract the attention of the national team.
DF: Emidio Oddi (Italy)
Joining Roma in the summer after they had won their second Serie A title, left-back Emidio Oddi played a big part in helping the side reach the European Cup final in his inaugural campaign in red and yellow. He stayed at the club until 1989, but was never considered for international selection.
MF and captain: Agostino Di Bartolomei (Italy)
Perhaps the most famous of them all to have never been capped, iconic former Roma captain Agostino Di Bartolomei played in Serie A for over a decade. The playmaker led Roma to their second Scudetto in 1983 and also featured in three Coppa Italia-winning sides and the team which lost the 1984 European Cup final to Liverpool. Italy's neglect of him remains one of the most questionable topics in calcio history.
MF: Giorgio Carpi (Italy)
Giorgio Carpi was one of Roma's founding players in their debut campaign of 1927-28, and went on to spend a decade with his hometown club. He never scored for Roma, but was still an important enough figure to earn a place in the Hall of Fame in 2017.
MF: Rodrigo Taddei (Brazil)
A player who was successful for Roma in a number of different positions, winger Rodrigo Taddei was eligible to play for either the country of his birth, Brazil, or, through his citizenship, Italy. However, despite making more than 250 appearances for La Magica and winning three trophies during his time in Rome, he was never called up by either national setup.
MF: Odoacre Chierico (Italy)
Roman-born Odoacre Chierico enjoyed a successful career with Roma, spending four years with the club during the heyday of the early 1980s. Once a Serie A winner and once victorious in the Coppa Italia, the winger was an important man for Nils Liedholm, but he evaded the attention of then-Italy coach Enzo Bearzot.
FW: Arturo Chini Luduena (Argentina)
Arturo Chini Ludena had dual nationality allowing him to represent either Argentina or Italy, and he did play for the latter at B level. However, even though he scored more than 50 goals for Roma, the first foreign player in the club's history was never given a senior call-up.
FW: Rodolfo Volk (Italy)
Another member of the first ever Roma squad, Austrian-born Rodolfo Volk recorded a vast array of impressive achievements with the Giallorossi. He scored the first ever goal in the Derby Della Capitale in 1929, as well as scoring the first official goal at the legendary Campo Testaccio stadium the same year. He was prolific for Italy's B team, scoring five goals in as many matches, but was never given the opportunity to prove himself for the first team.
Subs (all Italy apart from Panto – Argentina): Luigi Brunella (DF), Stefano Desideri (MF), Cesare Augusto Fasanelli (MF), Paolo Pestrin (MF), Miguel Angel Panto (FW), Maurizio Iorio (FW), Giuliano Taccola (FW)