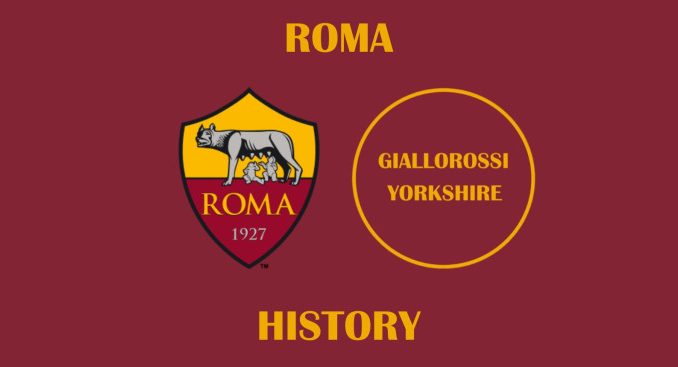 Sunday evening pits Roma and Juventus against each other in a Serie A clash that is critical to the Giallorossi's fading chances of qualifying for next season's Champions League.
The rivalry between the two clubs stretches far back, but that hasn't stopped some players crossing the boundaries and representing both teams. Here are 10 players who did just that in their careers.
Miralem Pjanic
For many fans, Pjanic's departure to Juventus is still a bitter pill to swallow. After five seasons at Stadio Olimpico, with more than 150 appearances, the Bosnian midfielder handed in a transfer request, and even paid some of his own release clause so that he could complete a transfer to Roma's rivals. Since moving north to Turin, he has won three consecutive Serie A titles.
Mirko Vucinic
Another player who left Roma after half a decade of service, forward Vucinic moved to Juventus for €15m in 2011. Before that, he had been part of Luciano Spalletti's successful Roma side of the mid-2000s, winning the Coppa Italia twice and the Supercoppa Italiana once. With Juventus, he was part of the first three successes of their current streak of eight consecutive league titles.
Embed from Getty Images
Emerson
The Brazilian midfielder was involved in Roma's last Scudetto success, after joining in 2000. After three more seasons in the capital, Emerson followed departing manager Fabio Capello to Juventus in 2004. His two seasons at Juventus saw back-to-back Serie A victories – but both titles were stripped in the wake of the Calciopoli match-fixing scandal.
Matteo Brighi
Brighi joined Juventus as a teenager with a lot of promise in 1999. However, it was only really after he joined Roma in 2004 (following a spell with Parma) that he began to realise that potential – to an extent. He spent the first three years of his time with Roma out on loan, but when he returned in 2007, he became a more regular fixture under Spalletti, coming on as a substitute in the 2007 Supercoppa and 2008 Coppa final, in both of which Roma were victorious.
Jonathan Zebina
Another player who was involved in Roma's Serie A triumph of 2001, French defender Zebina made 123 appearances in red and yellow, before trading the capital for Turin in 2004, following Capello and Emerson north. At Juventus, he was sometimes criticised for inconsistency, but still lasted there until 2010, staying with them for their period in Serie B.
Zbigniew Boniek
Boniek's Italian adventure began with Juventus in 1982, with whom he won Serie A, the Coppa Italia, the European Cup, the Super Cup, and the European Cup Winners' Cup once each. In 1985, the midfielder moved to Roma, and his experience helped the Giallorossi to the Coppa Italia in his first season. His records for the two clubs were equally impressive – with 31 goals for Juve from 133 games, and 23 goals for Roma from 92 games.
Embed from Getty Images
Luis Del Sol
A veteran of over 200 Juventus appearances when he joined Roma in 1970, Del Sol was immediately installed as captain, inheriting the armband from Spanish compatriot Joaquin Peiro. His best achievement in a two-year spell with Roma was lifting the Trofeo Picchi in 1971, while the squad he was part of went on to win the Anglo-Italian Cup in 1972 one month after his exit.
Dino Da Costa
One of Roma's greatest goalscorers of all-time, Da Costa netted 79 goals for the club across a five-year spell. His scoring exploits have stood the test of time, with none of Agostino Di Bartolomei, Rudi Voller or Giuseppe Giannini being able to match him. Da Costa left Roma for Atalanta in 1961, and two years later he was at Juventus, where he spent three years.
Daniel Fonseca
The last man to wear the Roma number 10 shirt before Francesco Totti, Fonseca often played second fiddle to fellow South American striker Abel Balbo. Nonetheless, he still managed 20 league goals in 65 games for Roma between 1994 and 1997. After that, he moved to Juventus, where he spent four less successful years.
John Charles
The only British player to ever score for Roma, Charles was more famous for his five-year stint with Juventus, where he had an extraordinary scoring record of 108 league goals in 155 games. His time at Roma was much shorter, but even though his matches were minimal, he maintained his excellent goals to games ratio – finding the net four times for Roma in 10 appearances.