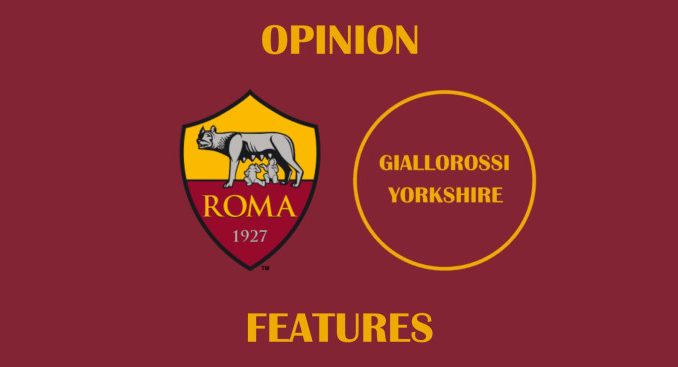 Roma have struggled for leadership in recent years, which has impacted their overall fortunes.
One by one, the core group of leaders was torn apart – from Romans like Francesco Totti, Daniele De Rossi and Alessandro Florenzi to experienced foreigners like Radja Nainggolan and Kevin Strootman.
The lack of leaders since their departures has left Roma unsure where to look when they have needed inspiration in tough times.
But hope emerged through an academy product who was growing more and more influential in the team.
Lorenzo Pellegrini had been patient since returning to Roma from a two-year stint with Sassuolo, but by 2019, he had become a key player for his boyhood club.
A former captain of the Primavera, he was seen as the heir to the throne; the man who could carry on the Roman tradition.
Hence, it was a monumental day when he captained the club as a starter for the first time in December 2019, against Inter Milan. He put in a good performance that day as Roma claimed a valuable draw.
It should have been the start of a symbolic journey for Pellegrini as a leader of the team. But over the next few months, his performances suffered – and as the only Roman in the squad, the extra pressure may have been a factor.
After an electrifying start to the 2019-20 season, his form declined in the second half of it. But he has come back stronger in 2020-21.
A position switch to a deeper midfield role helped him get back to basics, and now he is doing well between that position and the more advanced one he thrived in last season.
Pellegrini's technical ability was never in doubt – everyone has blips – but now his leadership qualities are shining through again.
Embed from Getty Images
The 24-year-old would have become the club's permanent captain if Edin Dzeko had left in the summer – as he was close to doing. Fortunately, the striker stayed, but Pellegrini has still worn the armband on plenty of occasions.
He has done so in the last two games, the Coppa Italia and Serie A double header against Spezia.
True leaders stand up when the going gets tough. That's what Roma have been missing in the past couple of years, but that's what Pellegrini provided in both games.
In the cup defeat, he was one of the few bright sparks for Roma. He showed passion, fight and maturity.
Pellegrini was the one who tried to stop Roma making a sixth substitute – a decision that would have cost them their place in the competition even if they had have won.
In that painful period of extra time, Pellegrini kept battling for the cause. He picked up a yellow card for dissent, showing his frustration and will to win. The concept of getting booked is not to be praised, but the moment showed his passion and how much it meant to him for Roma to do better than they were.
The subsequent league match on Saturday also presented difficulties. Without Dzeko, Pellegrini captained the side again, playing in a position further forward than the one he excelled in five days earlier.
In the attacking midfield role too, Pellegrini impressed. One look at his statistics proves it.
The only statistic that truly counts, though, is the score – and that looked to be an unfavourable one when Daniele Verde, a man who had come through the Roma youth ranks with Pellegrini and is separated in age by just one day, scored a last-minute equaliser for Spezia.
It could have been a crushing blow. From one moment to the next, coach Paulo Fonseca's job had gone from safe to being in question again.
His players could have hidden away. But they refused to relent and went straight back on the attack. Another minute later, Fonseca's job was secure once more.
The man who scored the winner was no other than Pellegrini. A cleverly constructed team move ended in Bruno Peres putting the ball on a plate for the captain, who made no mistake with his finish.
It prompted wild celebrations that even Fonseca got involved in. An ecstatic Pellegrini ripped his shirt off, threw it in the air and enjoyed the embrace of the rest of the squad.
Passion flowing through his veins, he had come to the fore at the right time. Just like the best leaders do.
There is still a long way to go before Pellegrini will be held in the same breath as Totti or De Rossi. It may be impossible for that ever to be the case. But the important thing is that Roma have a homegrown leader again – who is there by merit in terms of talent and takes on extra responsibilities to inspire his team.
At 24, care must be taken for there not to be too much pressure put on his shoulders. Pellegrini is still a growing player and he is still a growing leader. He has shown this week, though, that he is made of stronger stuff than most.
This is the kind of character Roma need. And his goal was a microcosm of his development as a leader overall – he is getting there at exactly the right moment.
Show your support by following Giallorossi Yorkshire on Twitter, Facebook and YouTube, and subscribe to the monthly newsletter.