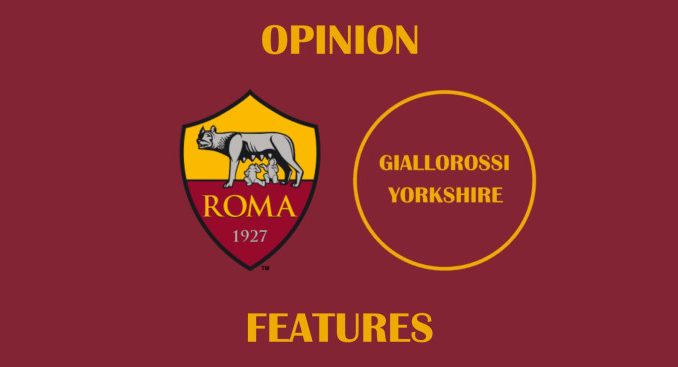 The main area Jose Mourinho has wanted to strengthen ever since taking charge of Roma has been midfield.
The reinforcements he has been craving are finally arriving halfway into his first season; Sergio Oliveira has signed from Porto, while Ainsley Maitland-Niles arrived from Arsenal.
Both should provide new qualities when called upon by Mourinho, who has been very firm in his approach to the situation. Indeed, he has not been afraid to jettison existing midfielders he doesn't rate as highly, such as Gonzalo Villar – yet to manage a minute of Serie A action under the Special One and now offloaded – and Amadou Diawara. The arrival of new bodies has made for uncertain futures for some players, as the Villar movement has shown.
But what about those that were getting gametime under Mourinho up to this point?
When Roma first started searching for midfielders in the summer, it was thought to be a quest to find a partner for Jordan Veretout in a double pivot. But things can change quickly in football; although the Frenchman remains one of Roma's most-used players, his status as an undisputed starter could come into question.
Between him and Bryan Cristante, it is the Italian who has been in better form this season – if not without his own flaws still – and perhaps may keep Mourinho's favour. Veretout, therefore, now faces the biggest challenge of his Roma career so far.
Embed from Getty Images
Since joining from Fiorentina in 2019, he has always been one of the first names on the teamsheet. Now, that may be changing. With Oliveira providing competition and his own form deteriorating, Veretout is in a battle for his place.
So, how does he respond? His attitude and energy levels have never been in question, so he will fight for his place – but where will that place be?
In the formations Roma have been using this season, Veretout has not been able to express his best qualities. He has always stood out for his dynamism, but he has been somewhat shackled in Mourinho's systems so far.
But that isn't to say the manager can't get something out of Veretout. Now with more naturally defensive midfielders alongside him, perhaps the former Aston Villa man can get a little more freedom. It would be beneficial, allowing him to get into the territories from which he scored a career-best 11 goals last season.
Perhaps it could even be an option to push Veretout further forward, not as part of a double pivot at all. Some have compared him to ex-Roma man Radja Nainggolan, who flourished after being converted into an attacking midfielder by Luciano Spalletti.
Mourinho will have his own ideas of how to use Veretout, but he has shown how dangerous he can be closer to the opposition box. With more defensive midfielders now in the squad to partner Cristante where Veretout would have played before, a role change may be an option to consider.
It would, of course, require Lorenzo Pellegrini to adapt his own role, which would not be the wisest since he has been Roma's best player this season. But in games where different styles are required or the captain is unavailable, it may be an alternative.
Perhaps on current form, that is what Veretout should be: an alternative. Roma have been lacking depth behind him, so now he could become the depth option himself. But Roma should still resist any temptation to cash in on him, since he has shown more consistency in previous seasons. That said, sizeable offers may give them something to consider.
But even with more competition and his apparent decline, it is taking some getting used to the idea of Veretout – who remains under contract until 2024 – not having a significant role to play still. All that remains to be seen is where that role may be.
---
Show your support by following Giallorossi Yorkshire on Twitter and Facebook, and subscribe to the monthly newsletter.