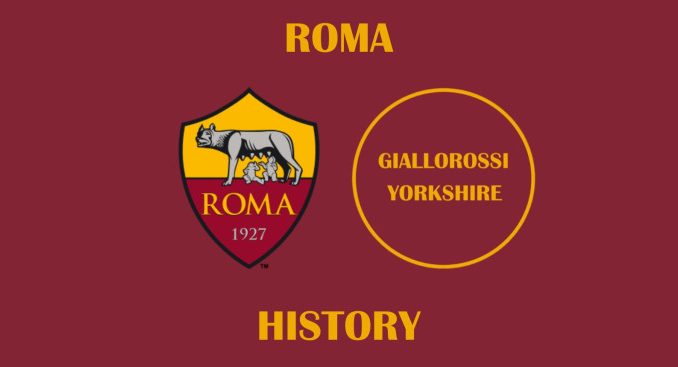 The preparations are continuing ahead of this weekend's eagerly anticipated Rome Derby.
For the third of this week's Derby themed articles, let's take a look at five great goals that Roma have scored against their rivals in the 21st Century.
5. Simone Perrotta (31/10/07)
One of Roma's World Cup winning players from 2006, midfielder Perrotta scored his side's third goal in a 3-2 win over Lazio in 2007. At the end of a positive move, Perrotta lifted the ball over the onrushing goalkeeper, before being able to cushion the ball into an empty net.
4. Alessandro Florenzi (3/4/16)
There aren't many better things than seeing a diehard Roma fan scoring a wonder goal in the Derby Della Capitale. Alessandro Florenzi did just that in a memorable game in 2016. Wearing the captain's armband, the versatile Roman smashed home a great volley from outside the box as the ball came back out from a corner. It was Roma's third goal in a 4-1 victory and was a truly special moment, from a special player.
3. Vincenzo Montella (10/3/02)
Montella had a bit of a field day in 2002, as he put four past Lazio in an extraordinary 5-1 win. The last of his four goals was arguably the most spectacular, as he smashed the ball home from distance with his left foot. The powerful strike clipped the underside of the crossbar before falling satisfyingly into the bottom corner of the net.
2. Mancini (9/11/03)
With an exquisite piece of technique, Brazilian Mancini scored one of the best goals seen in recent Derby Della Capitale history. Converting Antonio Cassano's free kick with a sublime backheel finish, he created a small slice of Roma history. It would have been one thing to score any kind of goal with a backheel, but the fact that this shot was expertly placed to the far corner makes it even more special.
1. Francesco Totti (10/3/02)
Whilst it was Montella who scored four in that infamous 5-1 win, the best goal that day was scored, of course, by Francesco Totti. Spotting Angelo Peruzzi off his line, Totti did what he knew how to do best, and chipped the stranded keeper from distance. Displaying superb technique as always, Er Pupone completed the scoring in one of Roma's greatest games of recent times. And he certainly saved the best until last.
No player has scored more goals in Rome derby history than Totti, and this was surely the greatest. It's an excellent way to round off this list.