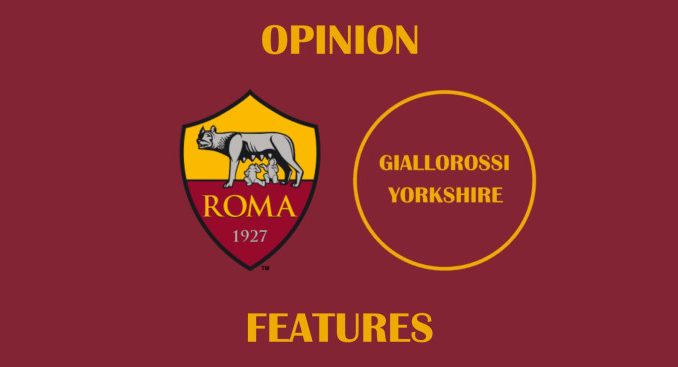 Aleksandar Kolarov was on fire.

At the start of the season, it looked like Roma had picked up the bargain of the summer.

He may have been 31, but Kolarov, signed from Manchester City for just €5m, was having a huge impact on the form of the team. Defensively he was sound, and offensively he was on his way to becoming the team's most important player.
The tone was set with a matchday one goal against Atalanta from a dead ball scenario. Striking his free kick under the wall, Kolarov showed ingenuity to give his side the win.
He was also regularly putting in good crosses, which became assists for his teammates.
With the team lacking inspiration elsewhere, it appeared that their first thought was to play the ball in Kolarov's direction, awaiting the left-back's creativity to conjure up an attack.

His form was so good that Roma were comfortable selling one of their prize assets, Emerson Palmieri, in the January transfer window. Emerson had been one of Roma's standout players in the prior campaign, and the decision to let him go wasn't taken too lightly by the fans – although the form and increasing popularity of Kolarov softened the blow slightly.

Since that sale, however, Kolarov's form has somewhat dropped. He hasn't been firing at 100%, nor have his crosses being perfect. He hasn't looked like a player good enough to warrant the sale of Emerson. Something has changed for the Serb.
There are various theories as to what has changed, with the main one being a matter of fitness. Racing up and down the left flank for the majority of the first half of the season seems to have taken its toll on Kolarov, who now seems to be struggling to keep up with the pace of the game. This is a stark contrast to earlier in the season, when he was one of the team's fittest players. But Roma's over-reliance on him may have just burned him out.
Yes, Emerson was out with a major injury, and it was unfeasible to expect him to return and immediately take some of the responsibility away from Kolarov, but there were other options for rotation that were ignored by Eusebio Di Francesco. Hector Moreno was signed in the summer with the belief that he could also play left-back – something Roma fans rarely got to see before he was shipped on in the winter window.
Juan Jesus can also fill in at left-back; as shown by his last outing there, it is far from his best position, but against the smaller teams it could have worked, to give the impressive Kolarov a much-needed breather.
There was also even Bruno Peres, who could have slotted in on the opposite side to usual when Alessandro Florenzi was playing at right-back.
However, none of these possibilities were explored, with Kolarov remaining an everpresent until he was taken off in the 74th minute against Udinese in late September. He then featured in every single minute for over a month, the match against Bologna on 28th October being the first game he hadn't started all season.
But Kolarov's loss of form may be down to more than just burnout. Perhaps he has grown frustrated at the lack of quality shown by his teammates, giving him an extra sense of responsibility, and ultimately too much pressure to perform well. Kolarov is a professional who can handle things like this, but when so many other players – some of them senior as well – aren't pulling there weight, there's only so much Kolarov can pick up himself.
Too much responsibility had been placed on Kolarov in the start of the season, and now we are seeing the dangers of such a tactic. It was the responsibility that led to him playing too much, which is having negative effects now. It was a short-sighted strategy that could ultimately damage the season.
However, there is still room for hope. For a player like Kolarov, it has to be that this wretched run of form is just a blip. With the availability of the fit-again January signing Jonathan Silva, there is the opportunity for Kolarov to finally get some rest and be rotated out of the team when necessary. Silva will be required to take some of Kolarov's expectations and replicate them himself. And, with Kolarov then recuperated, the Serbian may be able to find his best form again.