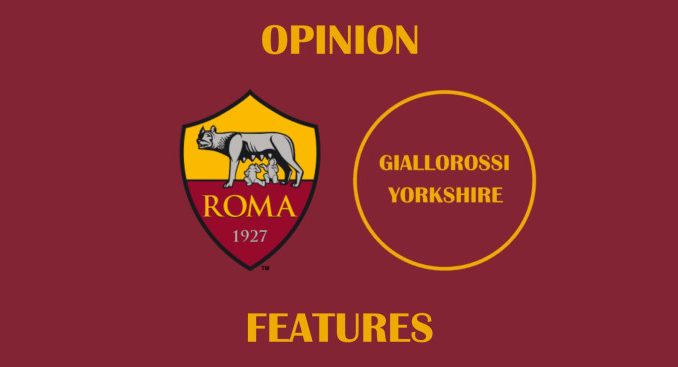 The number 13 is unlucky for some, so they say. If you happen to be of a superstitious persuasion, you may well place Bruno Peres in that group of unlucky people.
A player who arrived at Roma last season with a lot of promise, he failed to deliver to the levels expected of him. His season was remarkably underwhelming. 
 
New season, new number, new start. For the upcoming season, the Brazilian defender has switched from 13 to the number 25 shirt, and will hope a change in fortunes comes with it. Can he achieve an upturn in form in his second year with the club, just as striker Edin Dzeko did after his miserable first season in Rome?
 
His new head coach, Eusebio Di Francesco, may provide him with the opportunity to succeed. As a wing back, Peres has tended to offer more going forward than in defence during his career. While last season's goal tally of two does not reflect this, Peres will be eager to improve on it. A key component of Di Francesco's tactics relates to the distance his full backs are required to cover. Since he deploys inverted wingers, his full backs are required to venture forward to create options in wide areas. This could benefit Peres, as it is compatible with his attacking style of play. Given that Di Francesco will give him a license to get forward, he will look to contribute to the team's attacking play, as he wants to do.  
 
Another thing that may allow Peres to hit the ground running this season is the injury to new signing Rick Karsdorp. His fellow right back underwent surgery shortly after joining Roma this summer, and although Karsdorp may be seen as first choice when he returns to full fitness (in September, it is expected), he will have missed out on the benefits of a full pre-season that Bruno Peres has experienced. Unlike his Dutch teammate, Peres will be entering the new season at high fitness levels and armed with knowledge of his coach's demands. This may help him to start the season well – and if he does that, he could nail down his place in the side for the whole campaign, as Emerson Palmieri did on the left hand side of defence last season. 
 
Whilst Peres's first season at Roma left an awful lot to be desired, he is starting the new season with a clean slate. Di Francesco has already commented in the press that he needs to work closely with him to improve his defending, and this is entirely reasonable, but there are technicalities in his system that can work in the 27-year-old's favour. Whether they do or not, will become clear in the first months of the new season. What is clear already though, is that it will be a long campaign, and Peres will have several opportunities to prove himself throughout it.