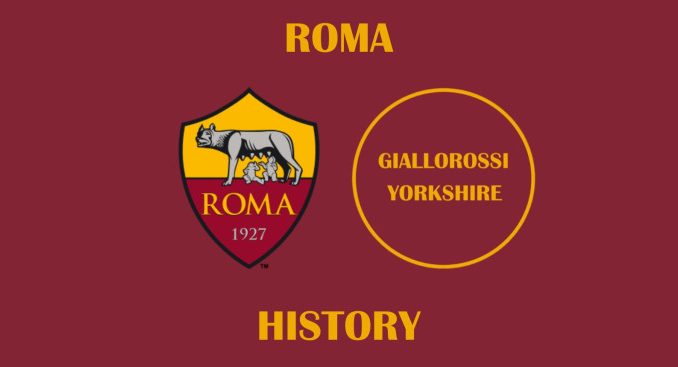 Roma have regularly signed players and sold them on for profit in recent years – but not every transfer has had such positive effects financially.
For a variety of reasons, there have been several players who have ended up costing Roma more money to buy than the amount they have received to offload them. It may have been that the club got an individual's best years out of them before their value dropped – or they retired – or that the player in question flopped to the extent it was impossible to recoup a similar fee.
But in which instances have Roma lost the most money when comparing what they paid and what they received for a player? Here are the 10 costliest examples (all sums taken from Transfermarkt).
10. Edin Dzeko (-€15m)
Embed from Getty Images
From the outset, it is clear that despite the negative connotations, this list is not merely of flops. On the contrary, there is a case for Edin Dzeko being one of Roma's best ever signings.
His arrival from Manchester City – for a relatively low fee of €15m for a title winner in two countries – prompted excitement from the fanbase. Although they had to wait a while to see what they were expecting, it was worthwhile.
After his disappointing first season, Dzeko broke goalscoring records in his second term and was influential in his third and fifth years at the club (enduring mixed fortunes in the fourth and sixth).
Exit talk was never far behind him, though. Roma had the chance to almost recoup their investment in 2020, when Juventus wanted him. But a failure to find a replacement meant they waited another year to cash in.
By the time they were going to, though, Dzeko asked to be let go for free so he could join Inter, who could nonetheless pay Roma as-yet-unspecified bonuses. He has started well there, so some minimal funds should arrive further down the line.
Even though they let him go for a tiny sum, Roma certainly milked their money's worth from a man who became their third highest scorer of all time.
9. Patrik Schick (-€15.5m)
Embed from Getty Images
The situation was quite the opposite for Patrik Schick. Brought in as a club-record signing for €42m just after Dzeko's record-breaking 2016-17 season, the Czech Republic international struggled to fit in.
The transfer record had not been broken for more than 15 years at the time, but Schick struggled to live up to the pressure of his price tag.
Injury issues towards the start of his Roma career, coupled with Dzeko's form in Eusebio Di Francesco's one-striker system, meant Schick didn't start in the right manner. He never really recovered.
Two seasons with the club brought just eight goals, making him one of the biggest disappointments of the Monchi era.
Roma subsequently sent him on loan to RB Leipzig, who paid €3.5m for the privilege (a figure not taken into account in the totals here, which merely relate to the next club a player joined permanently). That spell was better than his time at Roma, but it was a low bar and they didn't buy him.
Instead, that responsibility fell to another Bundesliga side Bayer Leverkusen (with a far superior ex-Roma striker Rudi Voller at their sporting director's helm). Roma received €26.5m for the transfer, which was just about the best they could do at that stage.
8. Matteo Brighi (-€16m)
Embed from Getty Images
Not an untalented player, but certainly someone who followed a peculiar path, Matteo Brighi was tipped for big things in his early career, earning a move to Juventus.
After not quite making the mark there, the midfielder joined Roma in 2004 for a fee of €16m. However, it would not be until 2007 that he got to wear the Giallorossi colours after three years on loan with Chievo Verona.
Brighi made 32 appearances in all competitions upon his return to Roma, becoming a useful player for Luciano Spalletti. That said, he didn't really get in the strongest lineup at the time on paper.
On the pitch, though, he saw some decent gametime, eventually making 142 appearances for the club – more than any of his other employers – and scoring 13 goals. He even earned three further Italy caps in 2009 after making his previous solitary international appearance before he came to Roma.
After four seasons, though, he fell out of favour again and subsequently spent time on loan with Atalanta and Torino. The latter took him permanently – believed to be without a transfer fee – in 2013.
7. Jonathan Zebina (-€18.4m)
Embed from Getty Images
Any member of a Roma squad to win the Scudetto deserves respect, although Jonathan Zebina was not quite the most important contributor towards that 2001 triumph.
Signed from Cagliari in 2000 for €18.4m, Zebina was one of many signings that summer who would inspire an instant impact.
The defender played in 22 of Roma's Serie A games as they earned the league title in his debut season, which turned out to be the first of his four with the club.
Across those, he made 123 appearances – making Roma his most-represented club – and scored a single goal.
But just as he arrived in a summer that was the start of a cycle, he left in another that was the end of it. Roma were in major transition in 2004 and let go of several players – in some cases to direct rivals.
Zebina was one to follow that example, following coach Fabio Capello to join Juventus for free. He ended up staying in Turin for more years than Rome – including for the Old Lady's sojourn in Serie B – but didn't match his appearance tally from the capital.
6. Juan Manuel Iturbe (-€20.67m)
Embed from Getty Images
Still a player who splits opinion long after his departure, for some Juan Manuel Iturbe is one of Roma's biggest flops, while for others there is a degree of sympathy and a sense of what might have been.
Iturbe looked an exciting talent when he entered Italian football with Hellas Verona, quickly attracting interest from bigger clubs. It was Roma who won the race to snap him up for €24.5m in 2014.
There were some early signs of promise, but things soon turned sour. Despite an not-ignorable degree of effort, he only managed two league goals in his debut season.
Things weren't to get much better; he scored once in the first part of the following season before being loaned to Premier League minnows Bournemouth, where he remarkably struggled to get a game.
He returned to Roma to make a further 12 appearances in all competitions, but without any goals. From then on, they looked to find a permanent solution – but it took time.
Torino did not take him outright after a loan spell, but Tijuana were obliged to in 2018 (not that they really wanted to; they sold him straight after) putting just €3.83m in Roma's pockets.
By this stage, Iturbe's prospects had long since faded, which was in some ways sad to see. He later revealed he played through an injury rather than undergoing an operation in his formative months at Roma; who knows how things might have gone differently without it.
5. Javier Pastore (-€24.7m)
Embed from Getty Images
One of the most important pieces of business Roma did in the summer of 2021 was terminating the contract of Javier Pastore.
Always a bizarre signing, Monchi splashed out €24.7m to sign a player he had always desired in 2018. What he didn't realise was that Pastore was no longer the player he once was – nor one worth switching the focus away from previous target Hakim Ziyech for.
Not only did the attacking midfielder bring with him an extensive injury record, he did not even have a natural tactical role in Di Francesco's 4-3-3 system of the time.
There were some decent signs early on, including a couple of backheel goals. However, those predictable injury problems soon caught up with him. Pastore missed a total of 421 days due to eight separate injuries across the three years of his Roma career.
Alarmingly, there were still two years left on the unfathomable deal Monchi had handed to the then-29-year-old in 2018. Fortunately, Tiago Pinto found an agreement to tear it up in the best interests of all parties.
Pastore renounced some of his high salary to help Roma, expressing his disappointment at being unable to show his worth. But in all honesty, his exit was a relief for all parties.
He has since joined Elche in La Liga.
4. Antonio Cassano (-€25.5m)
Embed from Getty Images
Back to a more successful player. Antonio Cassano was one of the most promising talents in Italian football when Roma paid €31m to Bari in order to add him to their title-winning squad in 2001.
They were patient with him at first, as he only scored six goals in his debut season. But he soon found his feet, hitting double figures in each of the next three campaigns.
Cassano struck up an instinctive rapport with Francesco Totti on the pitch, although their relationship would not always be wholly positive.
Things eventually came to a head and Cassano was sold in 2006 for just €5.5m to Real Madrid, despite the estimation of his market value at the time (according to Transfermarkt) being nearly €20m more than that.
The move to Spain did not work out for Cassano, who would return to Italian football with Sampdoria to get back on track somewhat, before spells with Milan, Inter and Parma. He then closed out his career back with Samp.
There was always the lingering question, though, of what might have been for a man troubled by off-the-field antics had he stayed at Roma, where he is one of only 21 players to have scored more than 50 goals for the club.
3. Vincenzo Montella (-€25.82m)
Embed from Getty Images
One of Roma's seven centurions in terms of goal tallies, Vincenzo Montella was a record signing for the club in 1999. He cost them €25.82m to sign from Sampdoria, which was more than the club had ever paid for a player (although that record would only last a year).
Montella made an instant impact; he scored 21 goals in his debut season, a feat that only Rodolfo Volk had bettered in the club's past.
Even though he was never Capello's favourite type of striker, Montella still made an impression under the title-winning coach. L'Aeroplanino scored 18 goals in all competitions in that following Scudetto season.
In fact, Montella struck double figures for four consecutive seasons, before struggling with injuries in his fifth in the capital.
Still, he bounced back to score a crucial 23 goals in the otherwise traumatic 2004-05 season. Roma only finished three points above the relegation zone that year, so without Montella their fate doesn't bear thinking about.
His form tailed off in the subsequent years. He even spent time on loan with Fulham and Sampdoria before returning to retire as a Roma player after a swansong 2008-09 season, in which he failed to find the net.
Before that, though, he had managed more than 100 goals for the club, throughout their peaks and troughs. Rightly, he is regarded as a club legend.
2. Steven Nzonzi (-€26.65m)
Embed from Getty Images
Everything about this signing seemed right. Steven Nzonzi was emerging from a summer in which he had won the World Cup with France – playing an important role in the final – and Roma desperately needed more competition for the ageing Daniele De Rossi. Furthermore, then-sporting director Monchi had already benefitted from Nzonzi's ability with Sevilla.
Much like Monchi himself, Nzonzi never showed that in Rome. Perhaps fatigued after his World Cup exploits, he started slowly and never really got going. Even in his mid-thirties, club captain De Rossi was the better option.
Nzonzi left Roma after making 39 appearances in a single season, going on to endure similar struggles on loan at Galatasaray before faring slightly better with Rennes. However, he had no place in his parent club's plans and selling him was proving to be a tricky task.
Thus, scrambling for a solution, Roma allowed him to leave for free to Al-Rayyan in September 2021, three years after his arrival, due to the Qatari transfer window still being open.
Why it didn't work out for Nzonzi will remain a mystery. The player's commitment could be called into question, or simply his struggles to adapt to Italian football. Whatever the cause, it simply didn't work and Nzonzi will go down as one of the club's worst ever signings.
1. Gabriel Batistuta (-€36.15m)
Embed from Getty Images
Fortunately, this list is able to finish on a high note. No Roma fan will have a bad word to say about Gabriel Batistuta, their once-record signing who fired them to Serie A glory immediately.
Batistuta was long established as one of the best strikers in the world when he left Fiorentina for Roma in 2000, costing €36.15m. It was a move that benefited both player and club, each of whom were hoping for a league title.
By linking up, they got their wish instantly. Batistuta became a key man in Capello's 3-4-1-2 system, plundering in 21 goals from 32 games in all competitions in his debut season. Of those, 20 came in Serie A, which Roma won for only the third time in no small part thanks to the man known as Batigol.
Legendary status secure after just one year, what followed for the Argentine great was admittedly underwhelming. He only managed six goals from 35 games in his sophomore year, and six from 20 in the first half of his third.
Growing increasingly frustrated, Roma sanctioned his departure on loan to Inter Milan in January 2003. Inter were hoping he could have a similar effect on their title ambitions as he had at Roma; instead, he only scored twice there and they did not sign him permanently after finishing second.
There was no room for nostalgia from Roma's part, though; Batistuta was released that summer for nothing at the end of his contract. He subsequently saw out his career with Al-Arabi in Qatar, scoring more goals than the number of games he played for them.
Although his latter years in Italy were a shadow of his former self, Batistuta had more than justified his price tag for Roma by winning them a rare league title. Naturally, he is fondly remembered by all two decades on.
Show your support by following Giallorossi Yorkshire on Twitter and Facebook, and subscribe to the monthly newsletter.