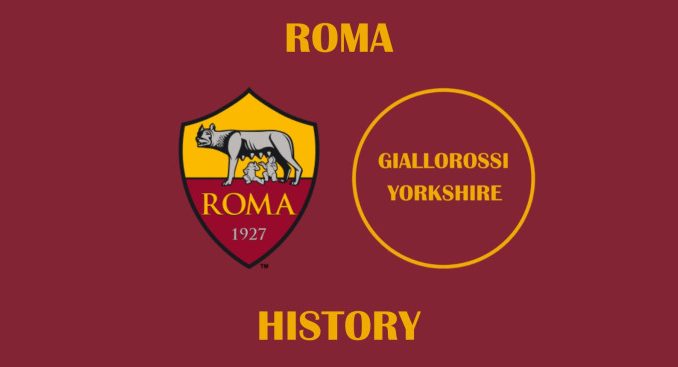 Throughout their history, despite their stature as a big club, Roma have won just three Serie A titles.
That means several of their best players have missed out on winning the Scudetto, despite years of service for the club.
24th July marks the birthday of the player with the most Roma appearances to not win the league title, but who else showed great commitment to the club, only not to get the rewards they deserved?
Here are the 10 players who played the most games for Roma, without winning Serie A.
10. Giancarlo De Sisti (279)
One of the finest Italian players of his generation, Giancarlo De Sisti excelled in two spells with Roma, either side of a stint with Fiorentina.
While he won Serie A once in Florence in 1969, he never managed to do the same with his hometown club. He did, however, win the Coppa Italia and Inter-Cities Fairs Cup in his first spell with Roma.
De Sisti's contributions to Roma have not been forgotten, thankfully. He is a member of the club Hall of Fame.
9. Alessandro Florenzi (280)
Embed from Getty Images
Rome born and bred, few players in recent years have matched Alessandro Florenzi's passion for the club. After making his debut in 2011, Florenzi went on to put side before self, playing in different positions to help the team.
By the start of this season, he had become club captain. Unfortunately, he did not hold that role long, as he was loaned out to Valencia midway through the campaign.
Florenzi's passion for the club knows no bounds, and it would have been a joy to see how much winning a single trophy in Rome would have meant to him.
8. Arcadio Venturi (290)
Arcadio Venturi did win a league title with Roma – but it was the Serie B one. Another gifted midfielder, he stayed loyal to the club in their darkest hour, helping them emerge from the shadows of their only season in the second tier.
Venturi had the quality of a player capable of starring at the very top. Indeed, he became the first ever player to earn a senior Italy cap while playing in the second tier.
However, Venturi had an honourable character, and was a leader for the club when they needed one most. Even though it was not his boyhood club, he loved playing for Roma.
7. Rodrigo Taddei (296)
Embed from Getty Images
A player who won three trophies under Luciano Spalletti in the mid-2000s, but missed out on adding a Serie A medal to his collection, Rodrigo Taddei brought joy to the club in his nine-year spell.
Originally from Brazil, Taddei is the only foreign player on this list. During his near-decade with the Giallorossi, though, he became as Roman as anyone from abroad can be.
Taddei made more appearances for Roma than all his other clubs put together. He finished as a runner up in Serie A five times with Roma, sadly never reaching number one.
6. Fulvio Bernardini (303)
One of the best players in Serie A in the 1920s and 30s, Fulvio Bernardini's arrival at Roma for their second season was a major coup.
The midfielder transformed those around him, helping take Roma to the next level. Hence, even though he left three years before the club's first Scudetto, he had played a major role in making them a team worthy of competing at the top.
Despite also playing for Lazio and Inter Milan, Bernardini never won a single honour at club level.
5. Christian Panucci (315)
Joining Roma in the summer after their most recent Scudetto in 2001, Christian Panucci brought vast experience. The Italian full-back had won trophies in three countries, including Serie A twice with AC Milan in the 1990s.
Panucci became a leader of the group, spending eight seasons in the capital. But Roma are still waiting to add another league title in the one they claimed months before Panucci joined.
Nonetheless, Roma did win three trophies and finish second five times during Panucci's stay.
4. Simone Perrotta (327)
Embed from Getty Images
Simone Perrotta is one of few Roma players to have claimed the ultimate prize – the World Cup. The English-born midfielder famously helped Italy to the trophy in 2006.
It was the start of a trophy-laden era for Perrotta, who would win the Coppa Italia twice and the Supercoppa Italiana once with Roma in the next two years. However, the league title always evaded him.
Perrotta spent nine years with Roma, who finished eighth in his first and sixth in his last, but coming second four times in between.
3. Sergio Santarini (431)
One of a very limited number of players who can say they played for Roma in three decades, Sergio Santarini made his debut in 1968, and stayed until 1981.
In that time, the defender witnessed the arrival of Nils Liedholm as coach, the end of his first spell, and his return. The Swedish tactician would mastermind Roma's second Scudetto, but it came two seasons after Santarini had left.
Only five players have made more appearances for Roma than Santarini did. He won trophies in each of the three decades he played in, helping Roma win the Coppa Italia in the 1960s and 1980s, and the Anglo-Italian Cup in the 1970s.
2. Giacomo Losi (455)
Representing Roma, his only Serie A club, for 15 seasons, Giacomo Losi is a legend every sense of the word. The defender was one of Roma's most iconic captains, and had made more appearances for the club than anyone else until Francesco Totti and Daniele De Rossi came along.
Losi was born in Lombardy, but came to epitomise everything that was good about Roma. He was famous for playing through the pain barrier to help his club, and was a noble leader.
The picture of Losi holding aloft the Inter-Cities Fairs Cup in 1961 is an iconic one, as he is the only player to captain Roma to a European trophy. However, the highest the club ever finished in the league during his extensive tenure was fifth.
1. Daniele De Rossi (616)
Embed from Getty Images
It is such a travesty that Daniele De Rossi only won three trophies during his Roma career. One of the last of a dying breed, he was immensely loyal and committed, giving everything to get close to winning Serie A.
Only Francesco Totti can beat De Rossi for Roma appearances. But while Totti was lifting the Serie A trophy in 2001, De Rossi was still in the youth ranks.
De Rossi made his debut later that year in the following season. He would still be playing in 2019. However, by the time he left at the end of that season, he was still without a Scudetto.
It was not as if De Rossi never came close. Roma finished second an incredibly agonising nine times during his career. More than anyone else, he deserved to get his hands on the trophy just once. But it never happened.
There was some consolation, however. De Rossi finished his career at Boca Juniors, who went on to win the 2019-20 Argentine top flight after his brief spell there.
It may not have been the circumstances in which he would have dreamed of winning a championship, but De Rossi finally knew he had played his part in a league title win.
For a man who was born in the summer in which Roma had become Serie A champions for the second time, how memorable it would have been if De Rossi had been able to do the same with his boyhood club.