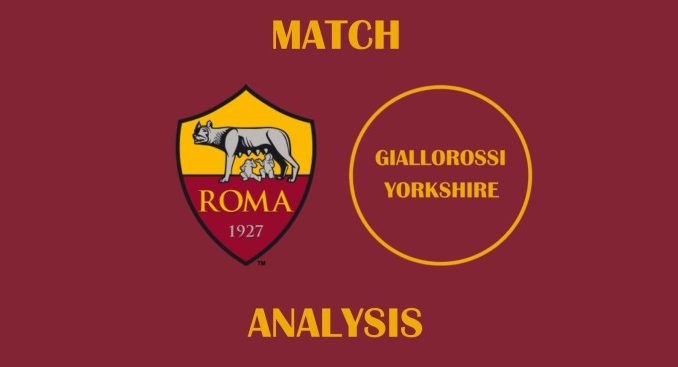 Roma earned their highest scoring win in Serie A since 2006 on Wednesday when they thrashed SPAL 6-1.
Paulo Fonseca's side have turned a corner recently, and equalled their longest unbeaten run of 2020 in emphatic fashion. It was a joyful, dominant display.
All the goals were special in some way. The opener showed Nikola Kalinic at his sharpest, reacting most quickly to a loose ball. Carles Perez's first Serie A goal was a beautiful curled effort. Aleksandar Kolarov's strike from distance was a rocket, even if the opposing goalkeeper should have done better.
Then it was the turn of Bruno Peres. A man who had scored just two goals before for Roma doubled his tally for the club in the space of 23 minutes.
Peres' first goal saw him fire past the keeper from close range, before he mirrored his almost-namesake Perez's goal by curling one into the top corner.
And Roma saved the best until last. After a week of drama off the pitch which has been an unnecessary distraction, Nicolo Zaniolo let his football do the talking, dribbling from inside his own half before picking his moment to send the ball flying into the upper reaches of the net.
It's the first time Roma have scored six goals in a single Serie A game since their 7-0 win against Catania way back in November 2006. Even more impressively, away from home, the Giallorossi hadn't scored six in Serie A since 1935. And it was a thrilling way for Roma to prove they are well and truly back on track.
When Roma lost three games in a row towards the start of the month, it was all to easy to dwell on the negativity. Questions were asked of Paulo Fonseca – some of them justified – as the pressure became intense.
The coach has responded in the best possible manner. Fonseca has unlocked a huge potential for Roma via the new 3-4-2-1 system they have been using. Now, they are five games unbeaten – and really, given how close they came to beating Inter, it should have been five wins in a row.
This would be an opportune moment to take stock. It's a good time to remember the importance of balance. While analysis either positive or negative tends to exist in hyperbole in Rome, the bad can sometimes outweigh the good.
But this Roma are now riding a wave of great form, and that should be recognised. Key players are back to their best: Zaniolo is among the goals again, Amadou Diawara has got back up to speed after an initially slow re-start and was positive against SPAL, and Chris Smalling returned to the backline in the only manner he knows how – with dominance.
With his vital blocks and challenges, Smalling was a genuine candidate for man of the match, despite most of Roma's work being in attack, rather than defence. But it was another defender who put an even bigger smile on fans' faces.
Bruno Peres. What can you say about Bruno Peres?
Embed from Getty Images
The Brazilian wing-back deserves the utmost admiration for the way he has conducted himself since returning to the club in January. In his first two seasons, Peres didn't initially live up to the high expectations placed upon him after his arrival in 2016, and was ultimately sent out on loan back to his home country for 18 months.
When he came back this winter, he found himself in a vastly different squad to the one he had left behind. One of the most significant changes to it would see captain Alessandro Florenzi leave on loan for Valencia – opening up a space at right-back.
It gave Peres an opportunity to prove himself again. It was an opportunity he may never have expected. But it's one he is making the most of.
Peres has really applied himself in recent weeks. He has started each of the last five games, coinciding with Roma's unbeaten run. The ex-Torino man has shown commitment and endeavour to the maximum.
The new system has been a perfect fit for Peres. Back in his time in Turin, he thrived getting forward as a wing-back. Now he is doing the same for Roma.
When Peres returned to the squad in January, sporting director Gianluca Petrachi warned him that Roma would not keep him if he made just one more mistake. Showing his strong mentality, Peres has risen to the challenge.
Hence, when he scored his third and fourth ever Roma goals, 40 months after his second, they were moments to remember for Peres. He fully deserves his moment in the spotlight. This is redemption.
Bruno Peres in his first 83 appearances for #ASRoma: 2 goals
Bruno Peres in appearance number 84: 2 goals

On fire 🔥🔥 pic.twitter.com/yL7eqXn3fr

— Giallorossi Yorkshire (@RomaYorkshire) July 23, 2020

  
Peres has become a point of reference for any player going through tough times. He has answered his critics with hard work and dedication. These are standards he has set himself; he has been determined to prove his worth.
This win was a team effort, no doubt. The whole spell of form has been. But if there's one person Roma should be proud of right now, his name is Bruno da Silva Peres.